Modern Accent + Throw Pillows | YLiving
Modern Accent + Throw Pillows
root
YVAD1
null
null
Modern Accent + Throw Pillows
Related Products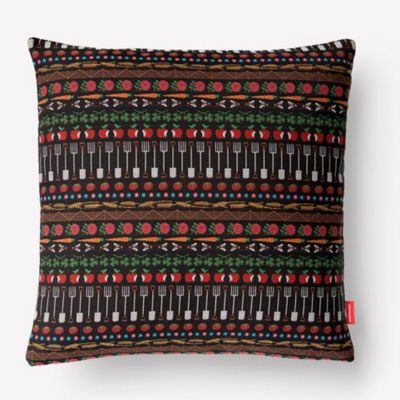 Bavaria Stripe, designed by Studio Job, features a ...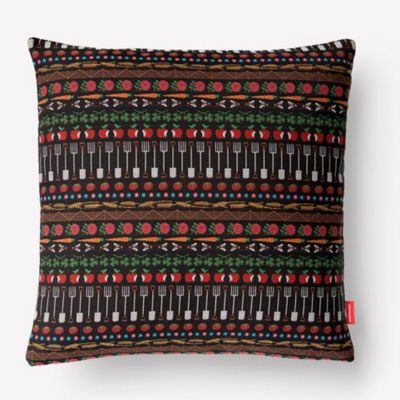 Description:
Bavaria Stripe, designed by Studio Job, features a bucolic motif inspired by scenes of the Bavarian countryside. The quirky German folk art pattern presents rows of livestock, crops, tools and rural transportation. Available in multicolor. The Maharam Pillow Collection includes ...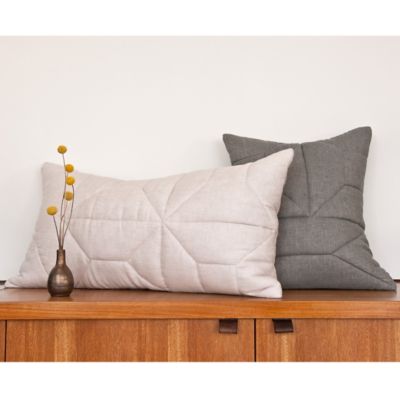 Bring exotic flair to any living space with ...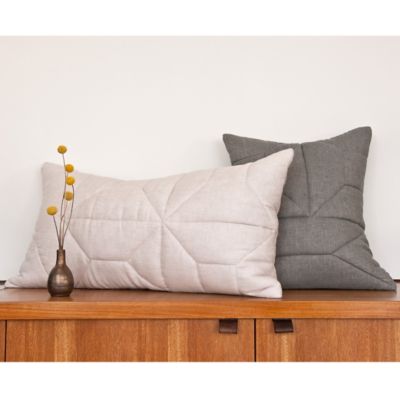 Description:
Bring exotic flair to any living space with the GEMMA Throw Pillow by Area. Designed by Swedish fashion designer Anki Spets, it boasts attractive contemporary appeal inspired by the "good design for everyday" concept of Scandinavian interior decor. From its ...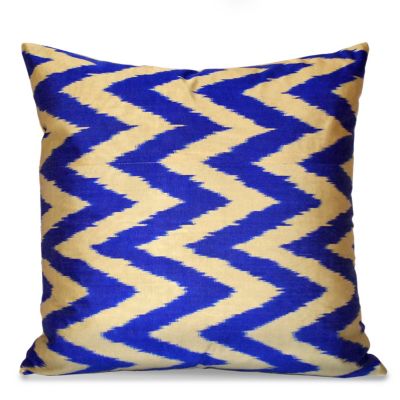 A cool, subdued color scheme offsets the bold, ...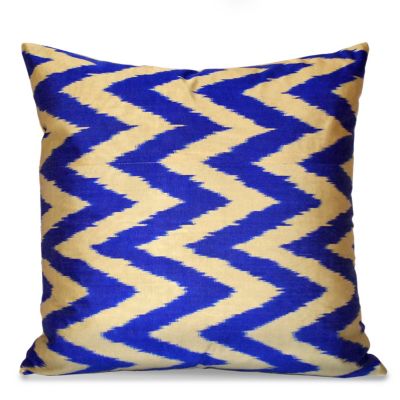 Description:
A cool, subdued color scheme offsets the bold, exceedingly modern pattern of the Gray and Blue Silk Ikat Pillow from La Home, resulting in a delicately balanced design. The dazzling zigzags of this pillow are rendered in cool gray and ...
Why Use Throw Pillows?
Modern throw pillows are an easy way to update and change the look of a room without breaking the bank. The sofa is usually the largest piece of living room furniture, which means most people opt for a neutral or solid tone for versatility. Since the sofa usually ends up as such a large piece in a single color, accent pillows provide a simple way to break up that large block of color, carry other colors in the room onto the sofa, and they allow the freedom to express your changing tastes or refresh you look without a large furniture investment.
Guidelines for Selecting Accent Pillows
There is such a large variety of fabrics, colors, and prints for accent pillows, making a choice can be a bit overwhelming. By keeping the following suggestions in mind, you should be able to come up with a winning combination of modern throw pillows for the couch you will love.
Odds versus Evens - If you are looking for a more modern look, an odd number of pillows is a great way to go, while an even number of pillows is more traditional. Throw pillows are meant to add to the comfort of your sofa, not overtake it, so keep the size of your couch in mind while making your selections. For smaller couches it would be best to keep the maximum number of accent pillows at four; two for each end; so you still have enough space to sit comfortably.
Size and Shape - Similarity in the size of your modern accent pillows will help tie them together. If you will be placing accent pillow across the entire sofa as opposed to just either end, you can maintain a cohesive look with different sizes that decrease as you move towards the center of the sofa. An oblong pillow is a great choice for the center of the couch as well when you are working with an odd number of pillows.
Solids and Patterns - When selecting throw pillows you can combine solids and patterns together to create depth and interest. Generally, you can aim for a combination of one bold pattern, one small pattern and one solid color and achieve great results. Another way to look at this potential combination would be one busy print, one small print and one solid.
Color and Texture - When selecting the colors for you accent pillows; you generally want to aim for a color that will pop against the sofa while tying together other colors in the room. One way to select the best colors for the throw pillows is to use the color palette of an artwork displayed in the room. If you want to use a variety of patterns, you can unify the patterns and keep them from being overwhelming by selecting the same color for each one. Also, incorporate a variety of textures in your choices because they will add another level of depth and dimension to your sofa accent pillow design.
Modern Accent + Throw Pillows
Freshen up your living room design with modern accent pillows in a variety of colors and patterns. While we have provided you with some general guidelines for selecting throw pillows, finding the right combination for you is about exploring and experimenting with sizes, textures, colors and patterns until you find a look you love. YLiving offers a large assortment of modern and contemporary accent pillows from high-end designers like Missoni Home, LA Home, Vitra, Thomas Paul and much more to help you find just the right designs. For any questions about our modern accent and throw pillows, we have a team of design experts that are ready to help at (800) 660-4243.
null
null
sign up now
Find out about special offers, sales, exclusive promotions, and more.
Quick links

Shop With Confidence

About Us

On The Blog
Copyright © 2019 YDesign Group, LLC | 800-236-9100
brontofooter included
brontofooter brontoAccessCouponManager included true
brontofooter brontoAccessCouponManager condition value:- true
brontofooter cart recovery view file is included
brontofooter cart recovery view file is included
brontofooter cart recovery view file is included