Modern Beds and Bed Frames | YLiving
Modern Beds
root
YVBD2
StandardColor
null
Showing 1 - 24 of 129 Results
Finding the Perfect Modern Bed and Bed Frame
With so many different types of beds to choose from, finding the perfect bed for your modern bedroom can easily become a daunting task, especially when you don't know where to start. Ideally, you want a modern bed that's not only comfortable, but timelessly designed to suit your needs and sense of style. A great starting point would be deciding what size you want your modern bedframe to be.
Figuring out your bed size is the easiest part of your search. First, you'll have to determine your bedroom size and how much sleeping space you'd like to have. Understanding how much space you have to work with and your sleep preferences will help as you hunt for a modern bed. If have floor space to spare and your aim is to have ample room to toss about, then a modern king size bed will suit you the best. If you want to focus on maximizing what space you have and don't mind the bed size, then a twin bed would be your best option. Or if you want the best of both worlds with a good amount of sleeping space, but nothing too large for your bedroom, then a queen bed would be just right.
Next, you'll want to get an idea of whether or not you have a material preference and what that preference would entail. Modern bed frames are available in a multitude of finishes and finding the right one shouldn't be terribly difficult; whether you choose a modern wood bed frame, a metal bed frame, or a Upholstered Bed frame, you'll easily find the finish that works best with the design you're looking for.
Lastly, you should consider a design that's capable of enhancing your room's design while accommodating your desired style. Luckily, design diversity is a key element to our range of selection. Our designs range from Mid Century Modern Beds, to Contemporary beds, to Scandinavian beds, to Italian beds; all of which can come in the form of a Sleigh Bed with a modern headboard or as a Platform Bed. By browsing our assortment, you'll quickly find the perfect bed or headboard that encompasses your desired size, finish and style. At YLiving, we offer the best in modern home furnishings and modern accessories with thousands of designs from more than a hundred well-known and up-and-coming brands.
Related Products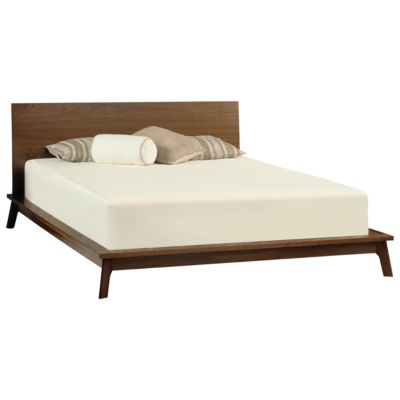 Made in Vermont by Copeland Furniture. Suggestive of ...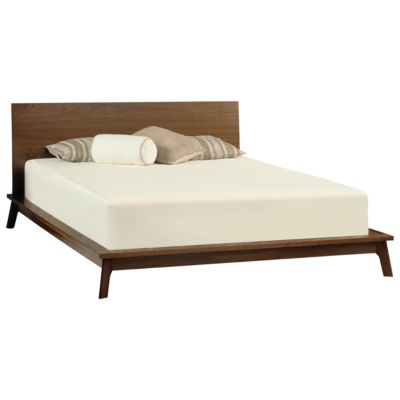 Description:
Made in Vermont by Copeland Furniture. Suggestive of the works of America's mid-century modern designers, the Catalina collection by Copeland Furniture combines clean, unadorned lines with organic and geometric forms. Crafted in solid American black walnut, the Catalina bed is ...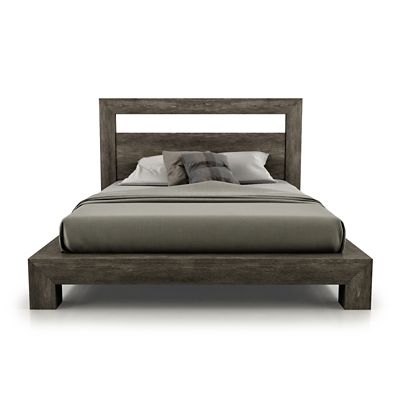 Description:
The CLOE Bed from Huppe and designed by Joel Dupras features a simple and contemporary design. Made with high-quality North American birch veneer, the bed guarantees strength and long-term durability. A mattress can sit on the platform bed without requiring ...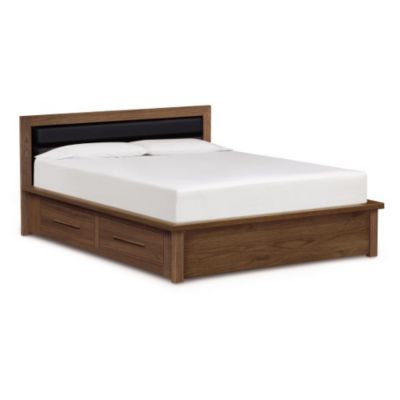 Made in Vermont by Copeland Furniture. The Moduluxe ...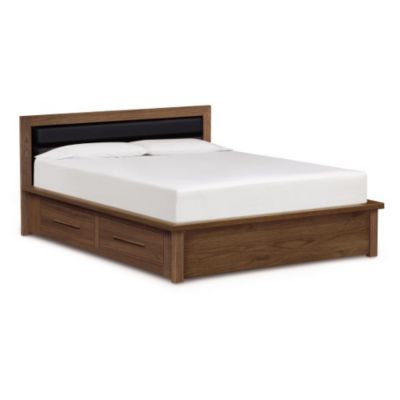 Description:
Made in Vermont by Copeland Furniture. The Moduluxe 35-Inch Storage Bed with Microsuede Headboard offers a comfortable, plush headboard and frame with an integrated storage bonus: four, eight-inch deep, sub-mounted drawers under the bed provide ample storage to leave bed ...