Modern Nightstands + Bedside Tables | YLiving
Modern Nightstands + Bedside Tables
root
YVBD9
StandardColor
null
Modern Nightstands + Bedside Tables
Showing 1 - 24 of 105 Results
What is a Nightstand?
The common nightstand, or bedside table, is simple in form and use. The generally straightforward table is typically placed next to the bed so loose items are kept in plain sight and are prevented from being quickly lost. From brand to brand, each modern nightstand will vary from one to the next; factors such as material make-up, whether or not the unit has the capacity to store objects, and the shape all play a role in the general design of the piece.
Why Should I Get a Nightstand?
A modern bedside table is essential for maintaining convenience and keeping your loose necessities close without having to get out of bed to turn on the light, grab your book, turn off your buzzing alarm, or reach for your ringing phone. While the surface space of the modern nightstand is in use, the open storage cavities and drawers will do their part with keeping your surface clean and organized by storing the infrequently used loose items out of sight and neatly packed away. Furnishing your modern bedroom with a contemporary nightstand is also a great opportunity to complement your modern bed and further add a little extra flavor to you loved sleeping space. Because the modern nightstand is typically offered in a large range of finishes, colors, sizes and storage options, finding the right bedside table for your space is anything but impossible. The great thing about a contemporary nightstand is that it can easily be re-purposed for the living room as a side table should you choose to freshen up your bedroom arrangement, but find yourself unable to toss out the bedside table.
Where Do I Start?
Start with deciding how much you need (one or two) and how you would like to accent your bed. Are there any mid century modern nightstands available to match your mid century modern bed? Are they available in a finish that will complement your modern dresser? Would you like a wooden bedside table? Or perhaps you'd prefer something made of glass? Next, you'll want to ask yourself whether or not you would like your bedside table to have storing capabilities; such as an open shelf, a semi-closed shelf, or a drawer (or two). Finding the perfect modern nightstand for your space couldn't be easier when browsing through our large assortment. You'll easily be able to find a classic bedside table you've been meaning to complete the guest bedroom with, a modern black nightstand that'll work perfectly with your bedroom arrangement, or a modern nightstand with drawers to replace the one in the kid's room. At YLiving, we offer the best in home furnishings and modern accessories with thousands of designs from more than a hundred well-known and up-coming brands.
Related Products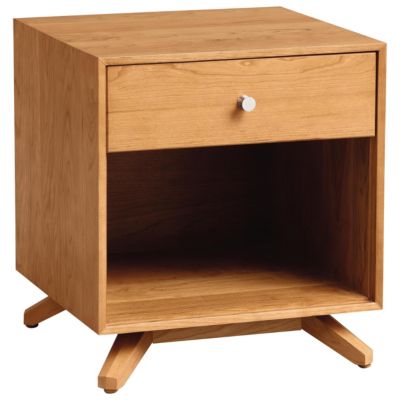 Made in Vermont by Copeland Furniture. With its ...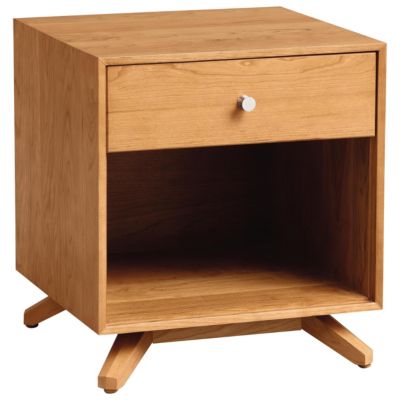 Description:
Made in Vermont by Copeland Furniture. With its deeply splayed legs producing dramatic cantilevers, the Astrid Bedroom is an engineering feat that defies expectations and inspires a sense of possibility. The Astrid One-Drawer Nightstand is crafted in solid cherry hardwood, ...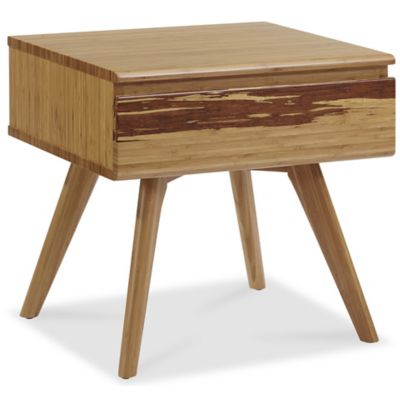 Simplicity meets mid-century design with the Azara Nightstand. ...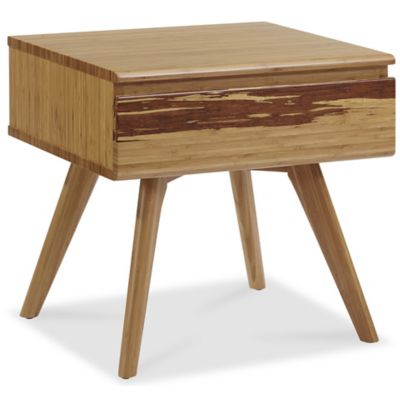 Description:
Simplicity meets mid-century design with the Azara Nightstand. A roomy drawer provides ample space for personal belongings. Made of 100% solid Moso bamboo and environmentally acceptable, the Azara Nightstand is a sustainable product. Self-closing drawers provide seamless execution. Add a ...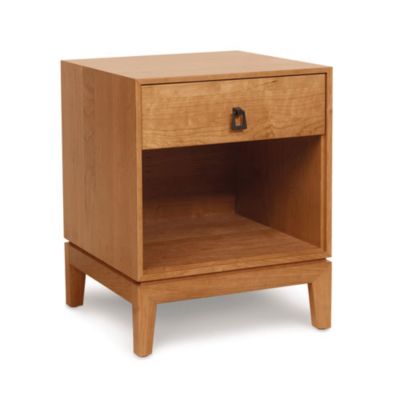 Made in Vermont by Copeland Furniture. The Mansfield ...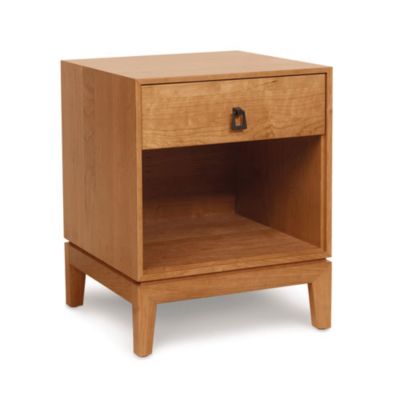 Description:
Made in Vermont by Copeland Furniture. The Mansfield Bedroom Collection represents a striking combination of the familiar and the unconventional. Mitered "sawhorse" frames support the One Drawer Nightstand from the exterior, producing complex facets that create visual interest and highlight ...