You have perhaps heard it said that there's no besting Mother Nature. For many things, we agree. But there are certain wonderfully colorful outdoor furniture and accessory designs that definitely give Mother Nature a run for her money. These colors might not be anything you'd commonly find in nature but, in our opinion, they make being outside that much more fun and exciting.
Acapulco Chair from Innit Designs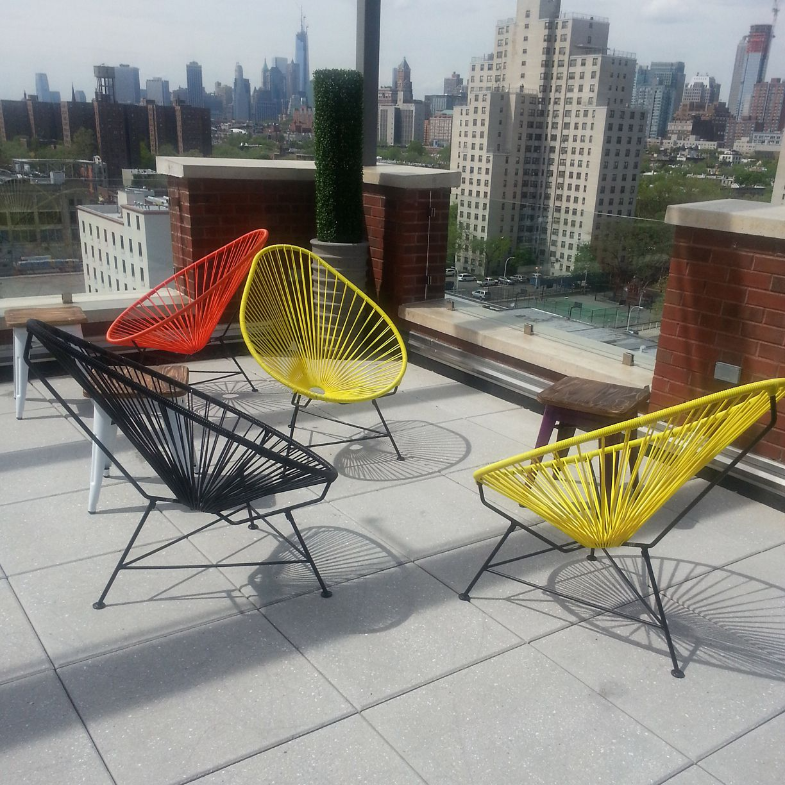 Sunshine, lemons, sunflowers. These are yellow and bright, but the Acapulco Chair shows that color off yellower and brighter than any of those. The super-cheerful color beckons you to relax in this unexpectedly comfortable woven chair. And if yellow isn't your thing, there are a multitude of other better-than-nature colors to choose from.
Petal Collection Coffee Table from Knoll
Whether or not you include flowers in your landscape, you can at least have one as part of your outdoor furniture. The Petal Collection Coffee Table (and other Petal Collection pieces) is a classic design by Richard Schultz, with eight petals atop a spider base. Here, it's the stem–rather than the flower–that provides the bright pop of color.
Inda Copenhagen Ceramic Cordless Outdoor LED Floor Lamp from Seasonal Living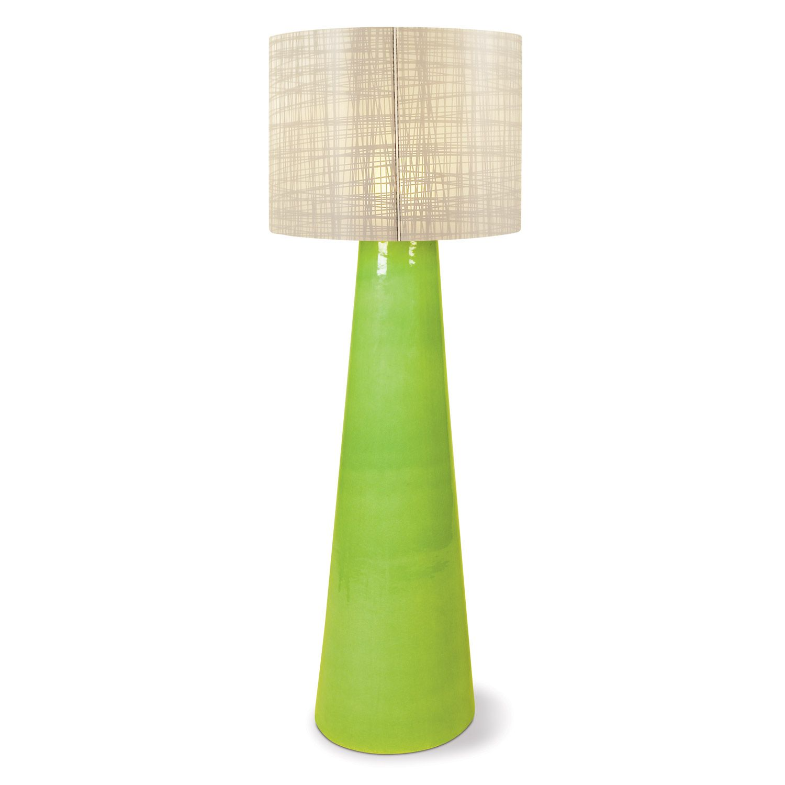 The Inda Outdoor Floor Lamp happens to be bright day or night. During the day, it grabs attention with its tall, shiny Apple Green base. And it continues to shine at night (for several hours on a single charge) with energy efficient LED light.
4-Slat Tall Adirondack Chair from Loll Designs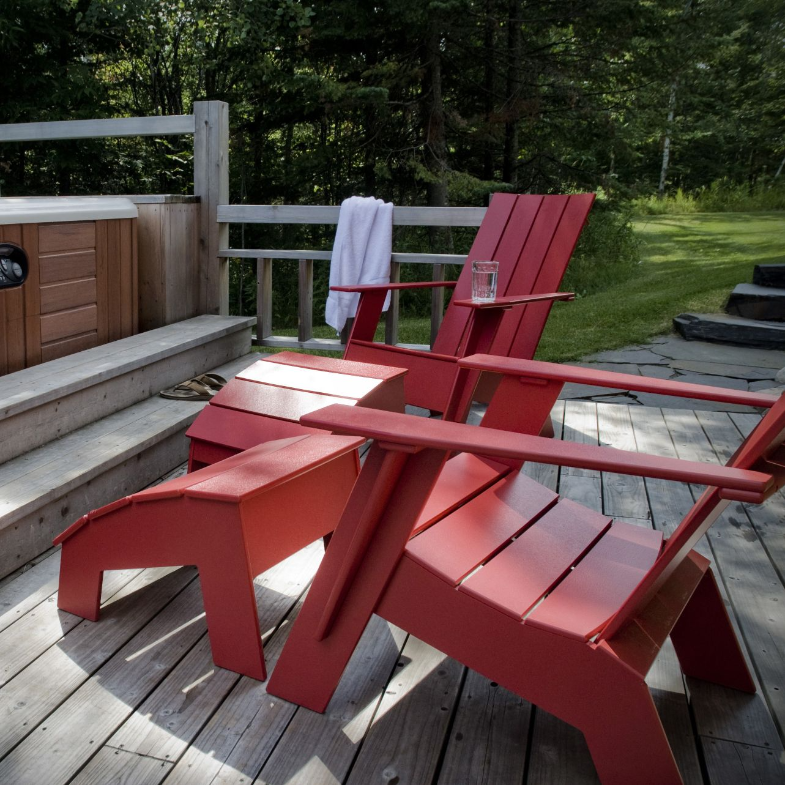 While you may see Adirondack chairs in backyards and next to lakes–pretty much everywhere, really–you're not likely to find this Apple Red color as easily. In this case, the color is made possible by batch dying plastic recycled from old milk jugs. So, it enhances nature in more ways than just with its eye-catching color.
Luxembourg Bar Trolley from Fermob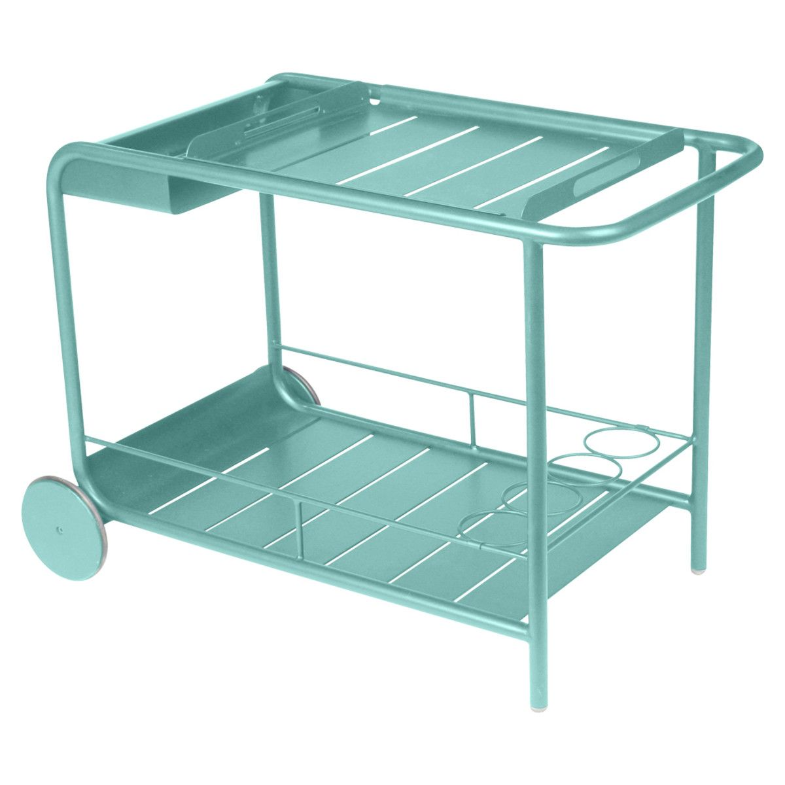 Fermob is the self-proclaimed color expert. With more than 20 colors available, it's hard to argue. As shown here, the Luxembourg Bar Trolley in Lagoon Blue suggests cool, salty air and tropical blue waters wherever you may need to wheel your cocktail makings.
Surf Sun Chaise from Vondom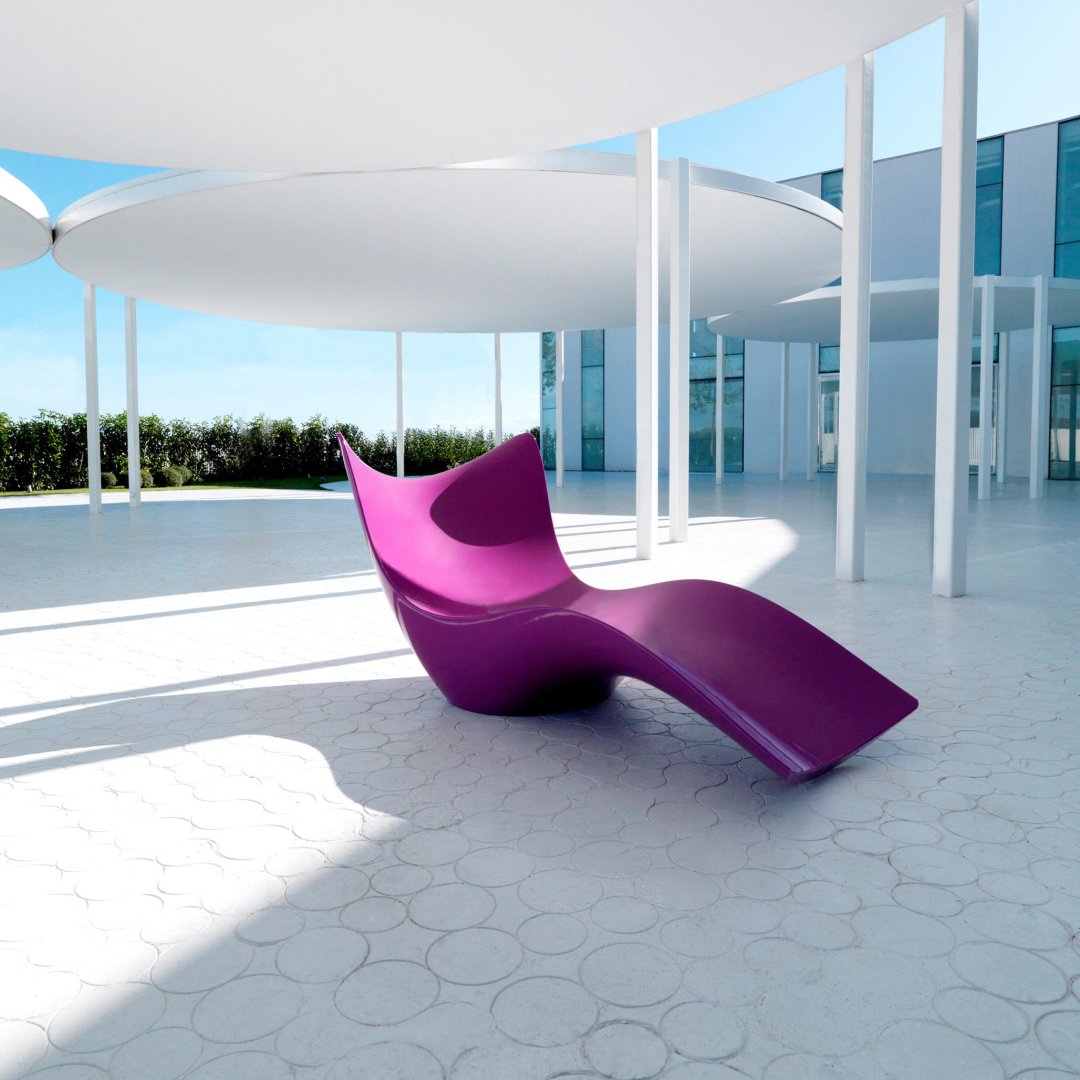 The Surf Sun Chaise brings a unique sculptural form as well as unexpected color to an outdoor space. Molded out of polyethylene, the curvy wave shape of this lounger is only enhanced by the vibrant plum tone and glossy finish.
The Bellini Chair from Heller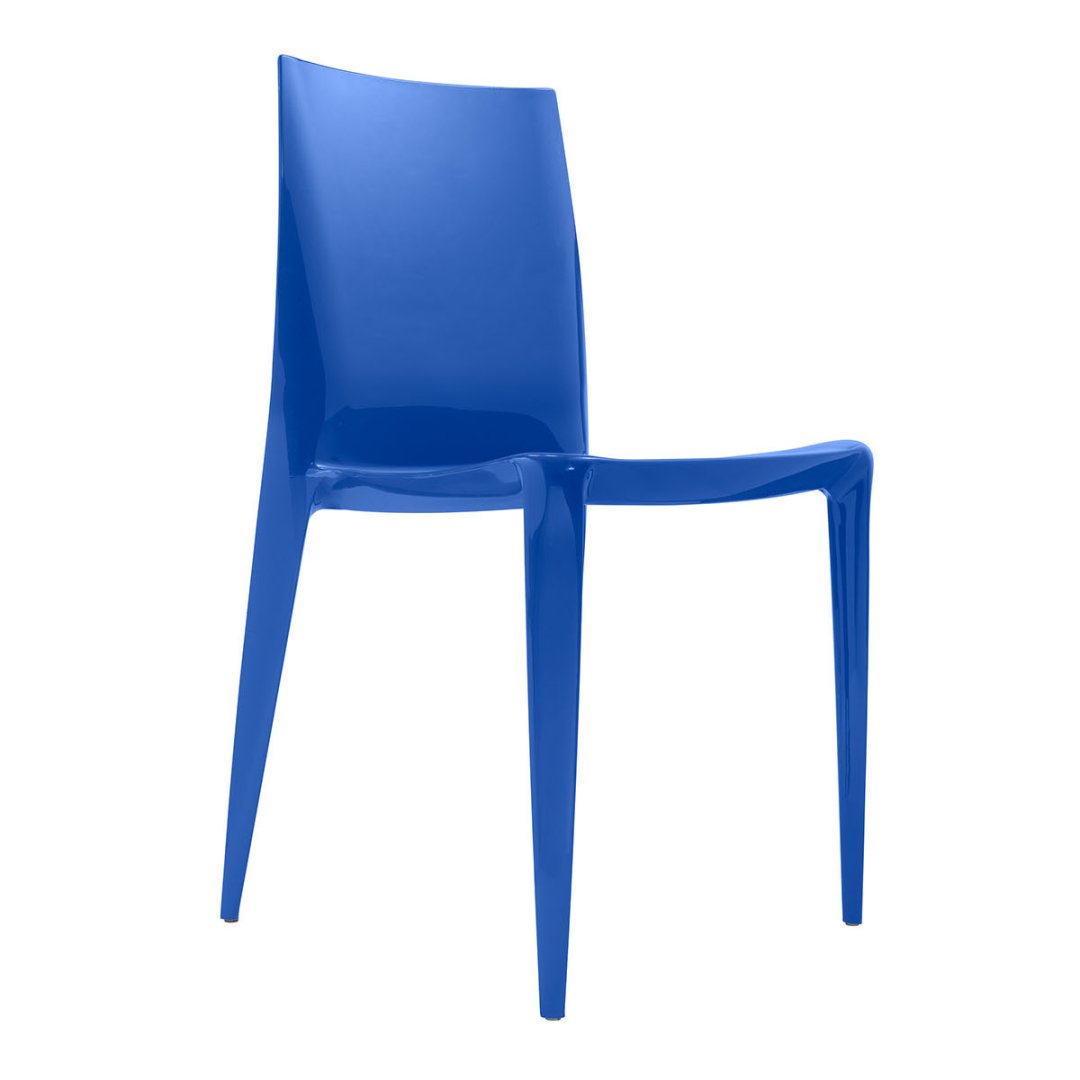 This particular blue is somehow at once deep and vibrant; it's royal blue, electrified. The hue is also quite exciting when used to enhance the sharp simplicity of the Bellini Chair's design.
Cube Planter from Seasonal Living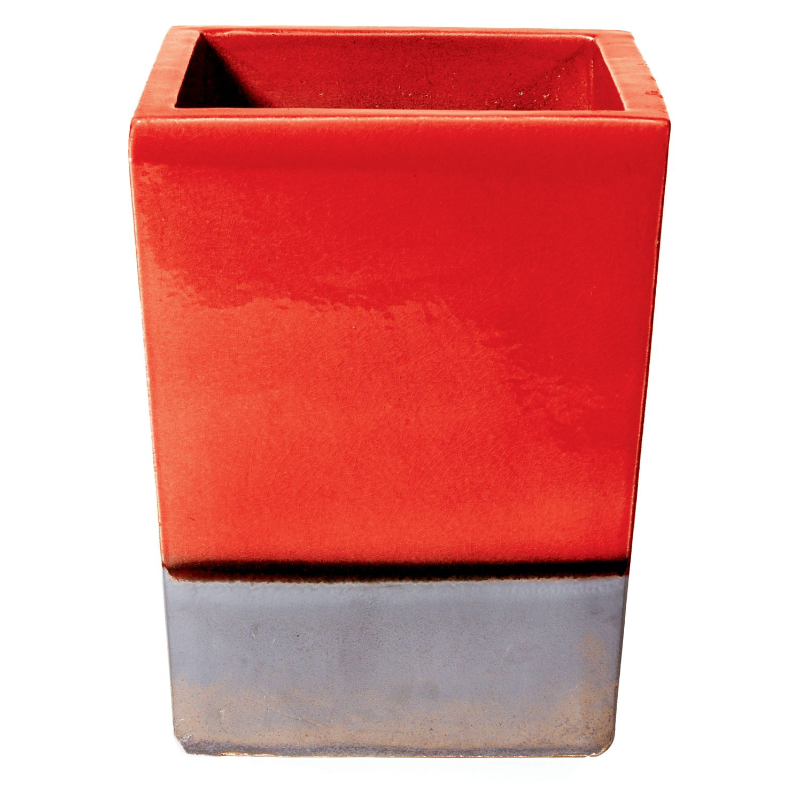 With its grey matte metallic base, the glossy red ceramic portion of the Cube Planter really pops. The colors of whatever plant you put in this planter can only benefit from this bright foundation.
Fatboy the Original from Fatboy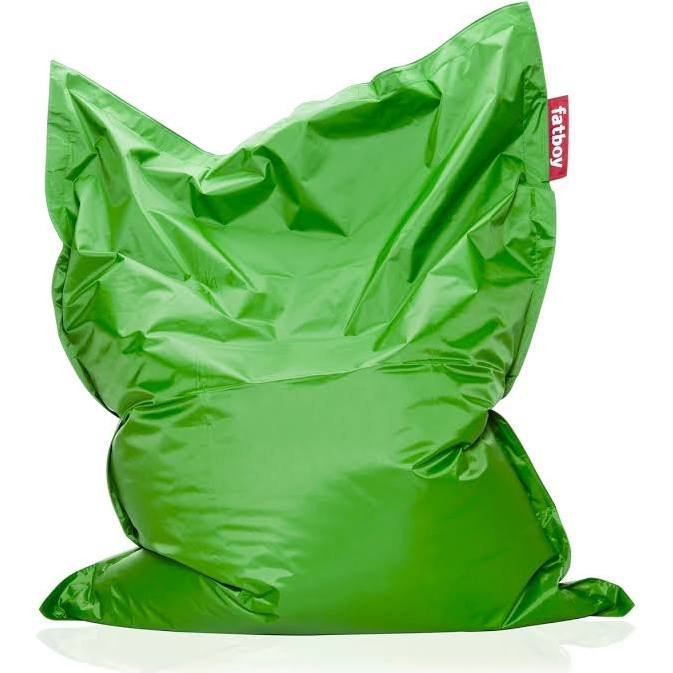 If only your grass could always be this green. The Fatboy the Original is a beanbag chair that, with its oversized dimensions and the subtle sheen of its nylon cover, gives the impression of a dewy lawn. Several other colors are also available.
Farmhouse Lounge Chair from Bend Goods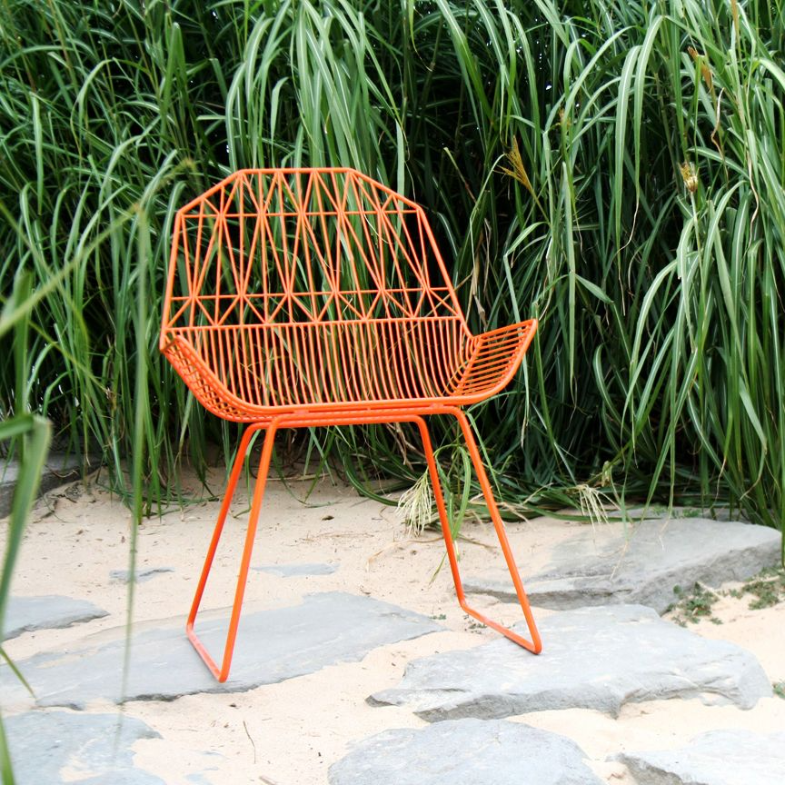 When set among whatever greenery you may have surrounding an outdoor living space, the orange powdercoat of the Farmhouse Lounge Chair really blooms. The warm, sunny color also highlights the chair's intricate metal wire pattern.
On-the-Move Side Table from Cane-line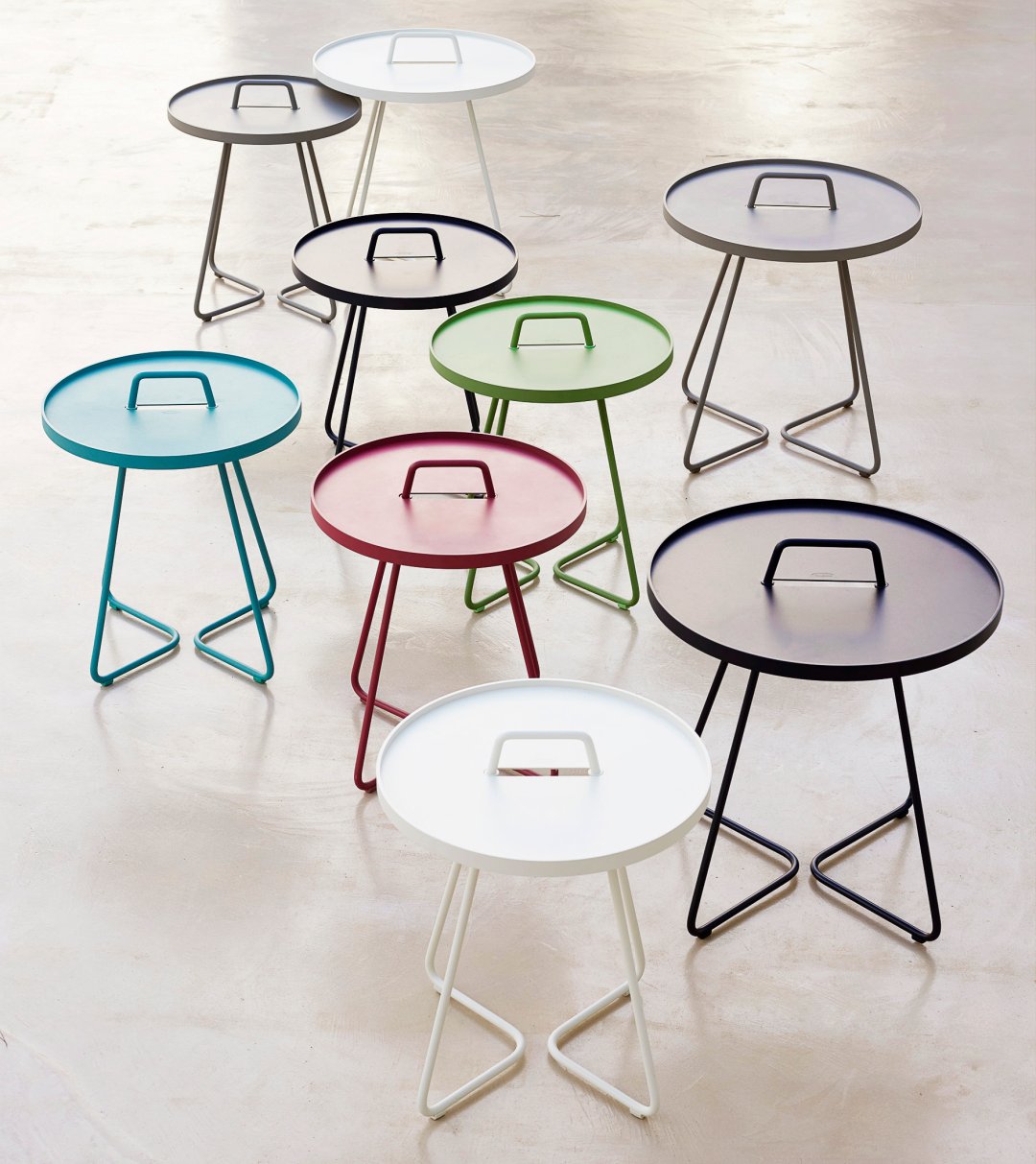 A convenient surface and color pop, wherever you need it. With its carrying handle and removable top, the On-the-Move Side Table is both fun to use and to look at.
Dalia/Rainbow Outdoor Pillow from Missoni Home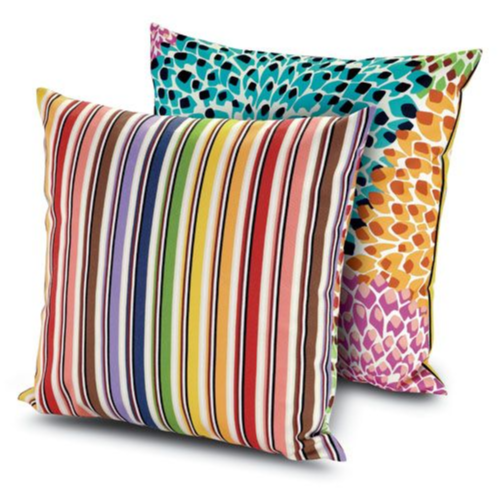 Finally, all the colors of the rainbow in one outdoor pillow. You can be sure that just about anything you get from Missoni is going to add an immediate pop of color and pattern. The Dalia/Rainbow Outdoor Pillow does that and much more. This reversible pillow also satisfies your potentially shifting desire for a graphic accent (stripes) versus something more more natural (floral).
Tags:
Bend Goods
,
Cane-line
,
Fatboy
,
Fermob
,
Heller
,
Innit
,
Knoll
,
Loll Designs
,
Missoni Home
,
outdoor furniture
,
Seasonal Living
,
Vondom
Nissa Hallquist
As the Content Marketing Manager for YDesign Group, Nissa has been writing about lighting, furniture and decor for many years. Considering that there's always something new out there, she'll likely write about them for many years more. She loves all things modern design, especially those designs that reinterpret classic forms in cool, imaginative ways. If she had her way, she'd spend all her money on such pieces (and wine).