We might be halfway through summer already, but it's not too late to deck out your outdoor space to enjoy the rest of these warm and sunny days. Rather than investing in outdoor chairs that will spend half the year tucked under cover or in the garage, look to adaptable designs that look and feel right at home indoors as well–so you can enjoy them long after the summer is over. Here are our 10 favorite modern chairs that easily move from the outside in.
HAL Colour Tube from Vitra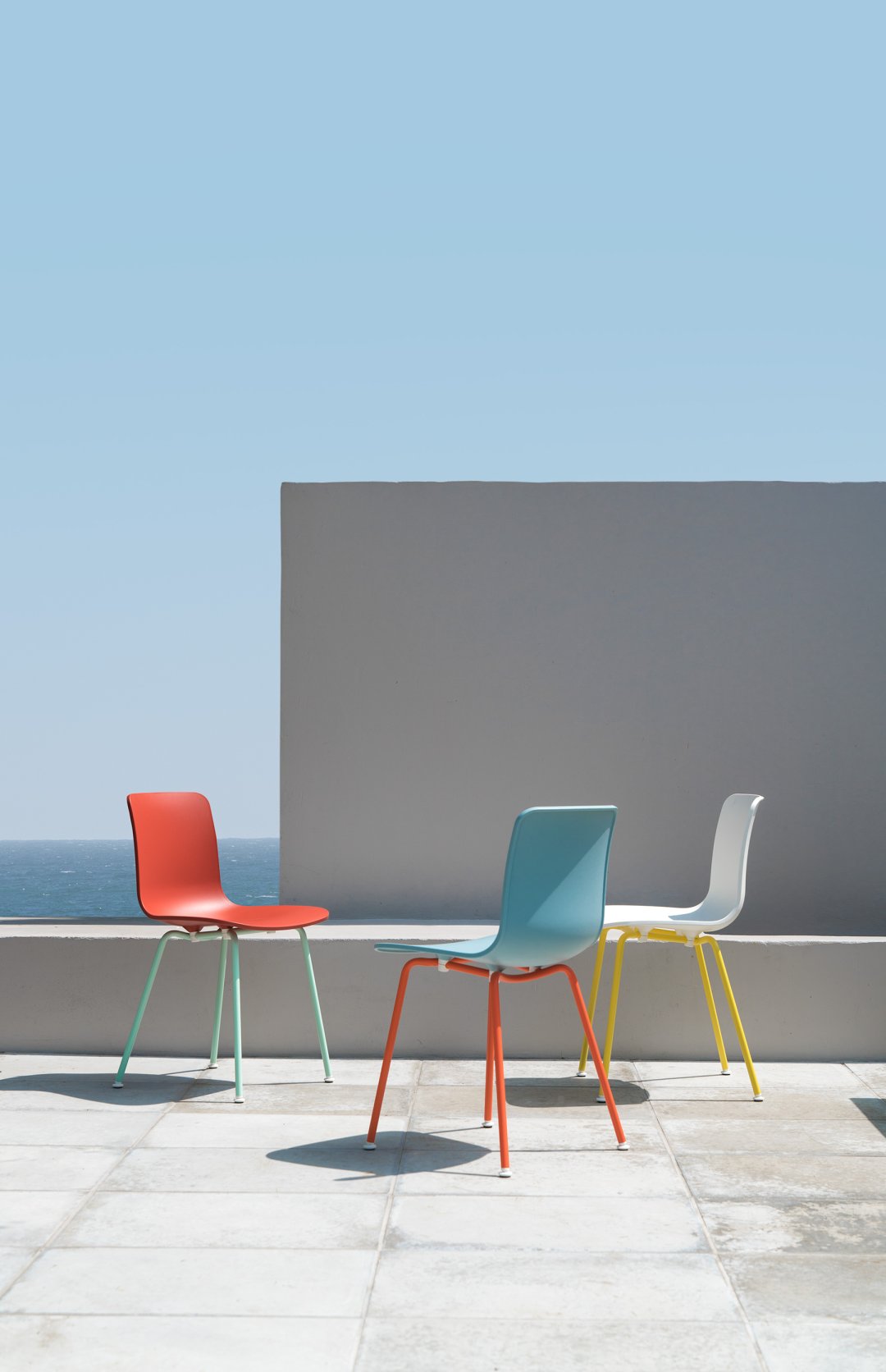 Punchy colors are a staple of the summer look, but we love that Vitra's HAL Colour Tube Chair comes in a few smooth combinations that can brighten up a dining room or workspace.
Navy Chair from Emeco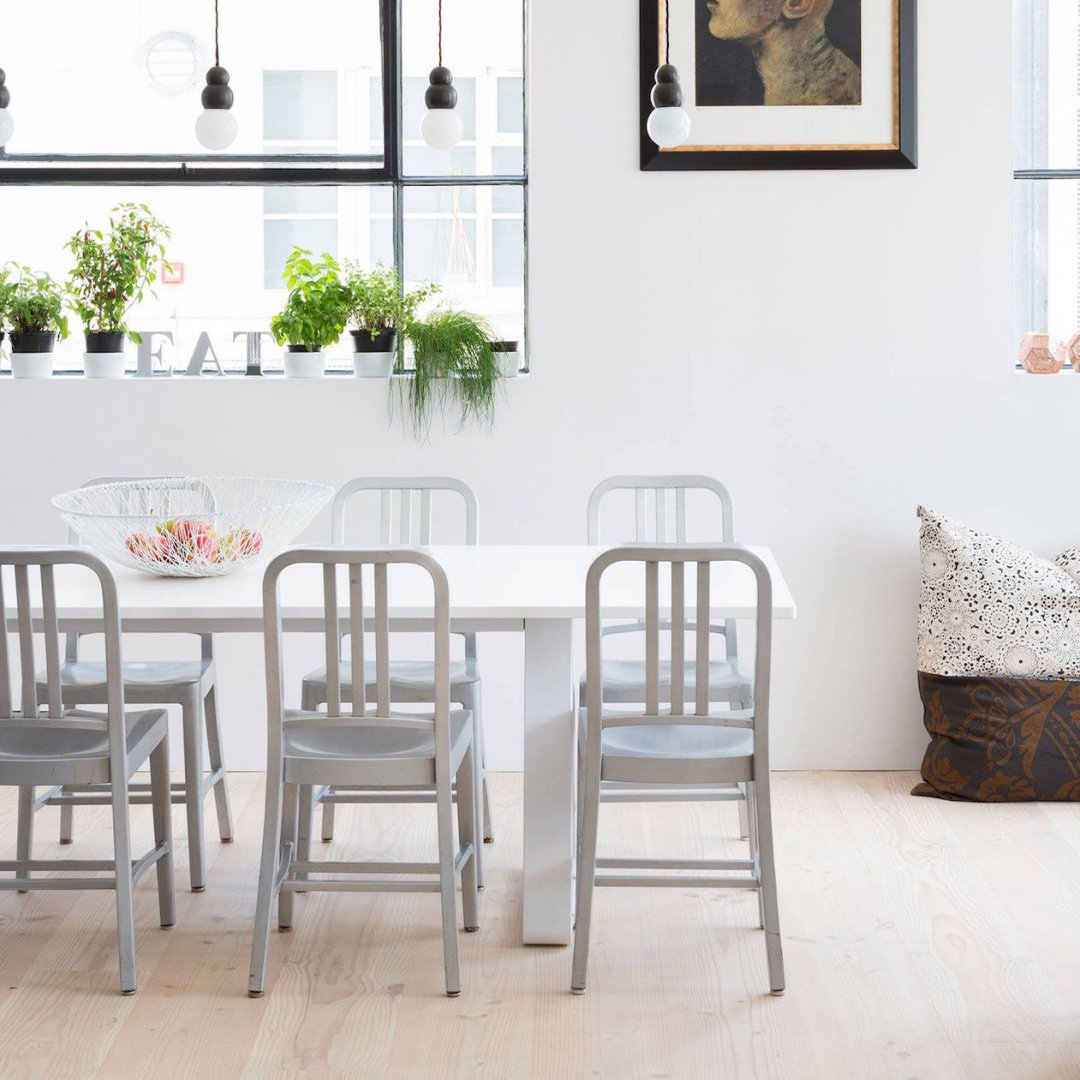 Emeco's Navy Chair was designed to withstand all kinds of elements–sea water, sea salt and sailors. Originally designed in 1944, the Navy Chair still goes through a famed 77-step production process, so you know it's prepared to handle anything the summer and every other season brings its way.
Victoria Ghost Chair from Kartell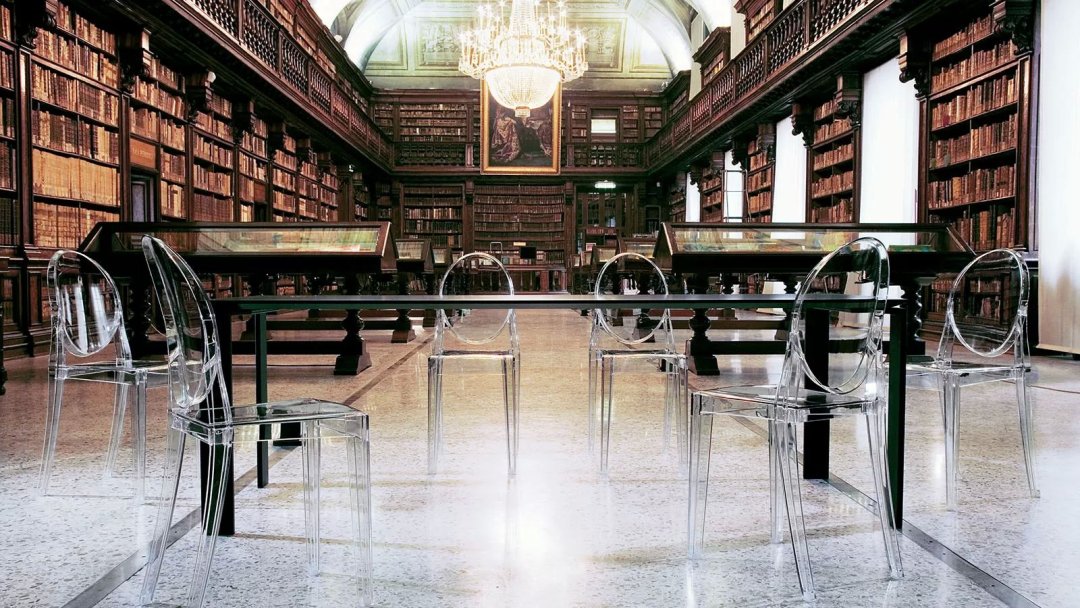 Philippe Starck's Ghost collection is among the most beloved pieces of modern design–which might make you think twice before putting it in the outdoor elements. But because the design is made from injection-molded polycarbonate, it is manufactured as a single piece. That means there are no screws to rust or joints that could crack, plus the plastic make-up makes it perfectly outdoor friendly.
Delta Chair from Vondom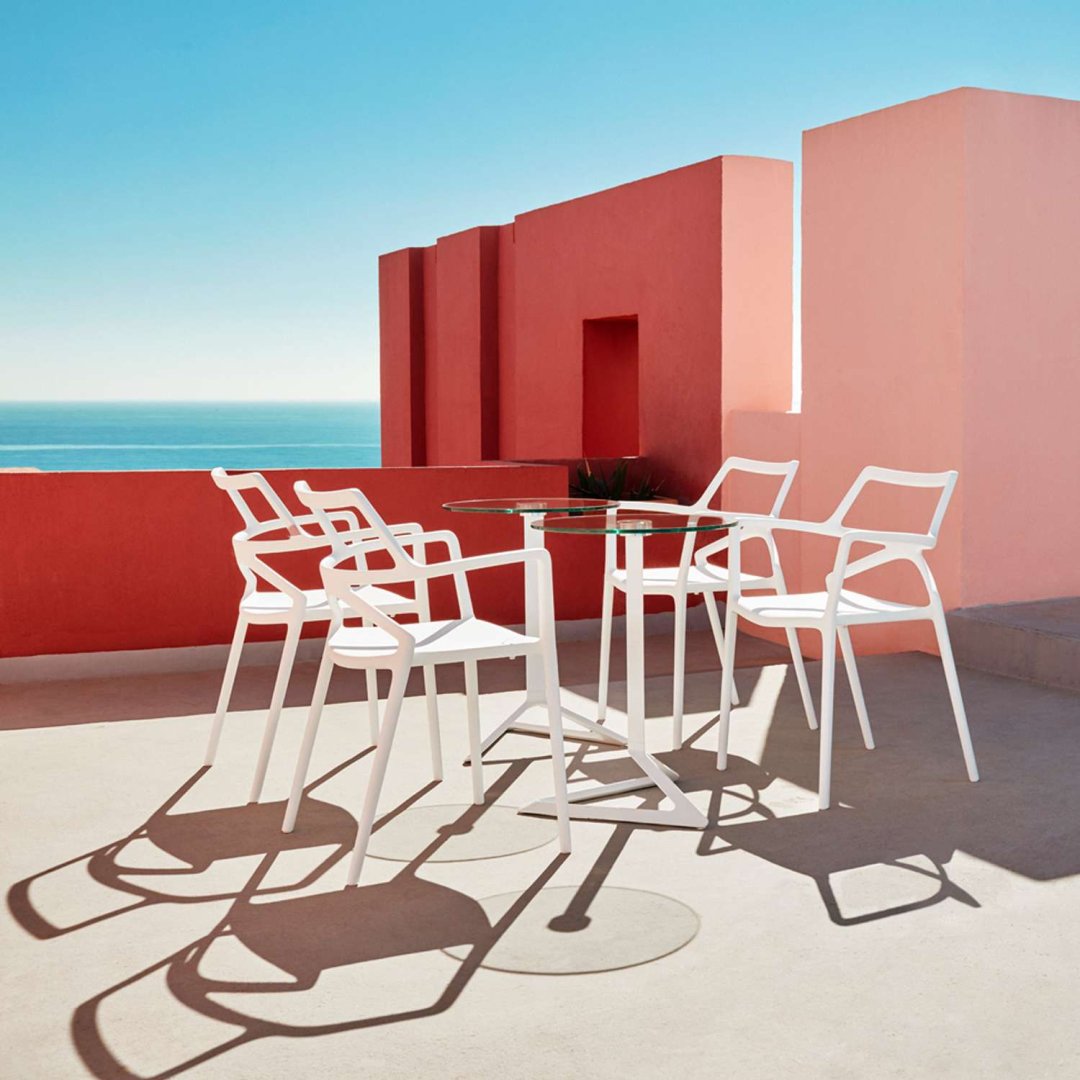 Weather-resistant polypropylene make this design ready to handle the open air. Its unique, abstract silhouette and a range of color palettes add a little something extra to indoor and outdoor spaces alike.
Hot Mesh Chair from Blu Dot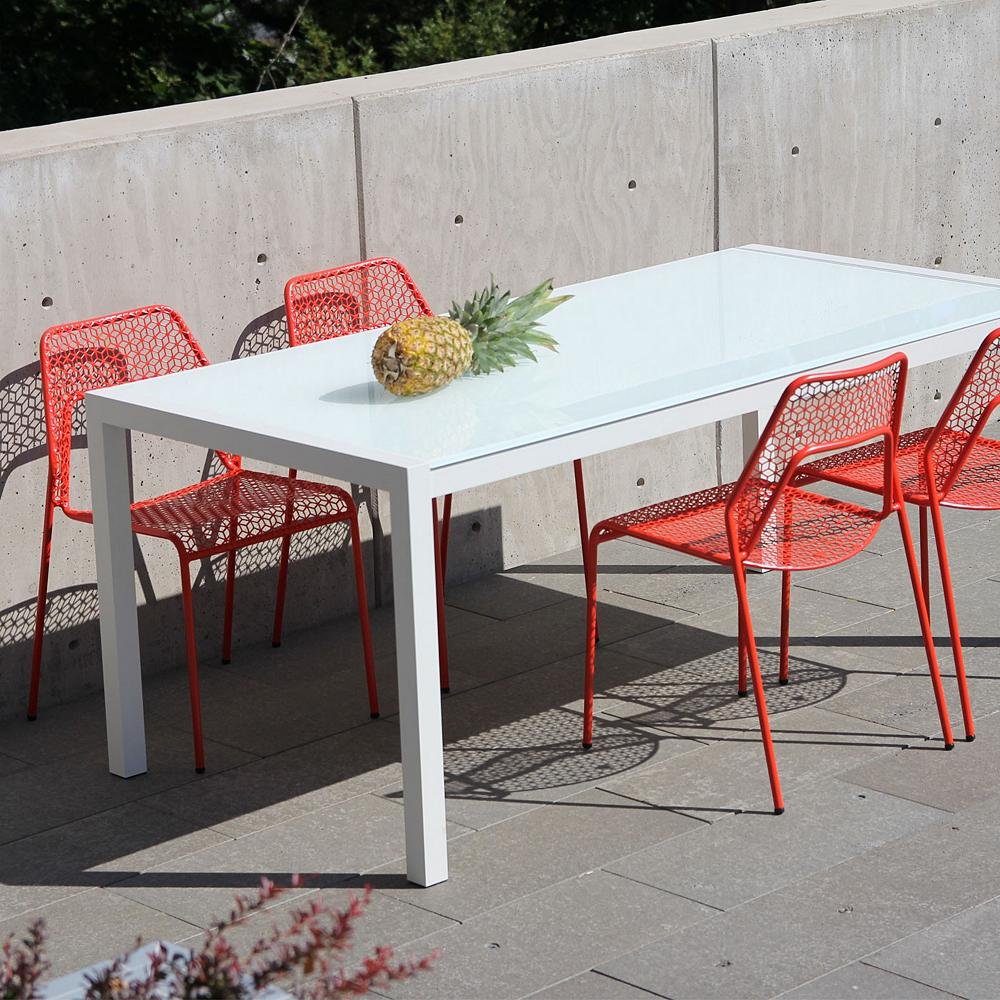 Lightweight and stackable, Blu Dot's Hot Mesh Chairs can come alfresco for summer parties, be stored when you don't need them and add extra indoor seating anytime you need it.
Lucy Chair from Bend Goods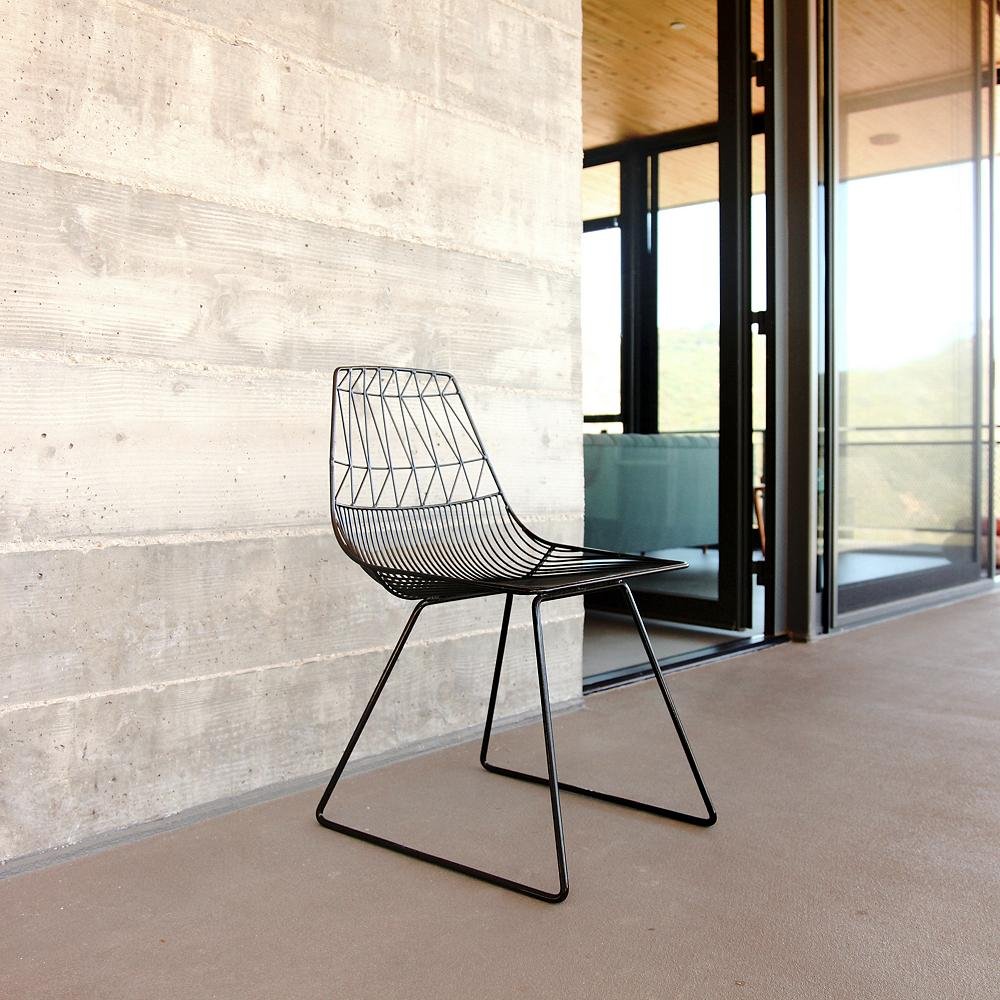 Neutral colorways like black, white and copper make Bend Goods' Lucy Chair an easy addition to a living space, and the non-metallic finishes are powder-coated and suitable for outdoor use.
Spark Stacking Side Chair from Knoll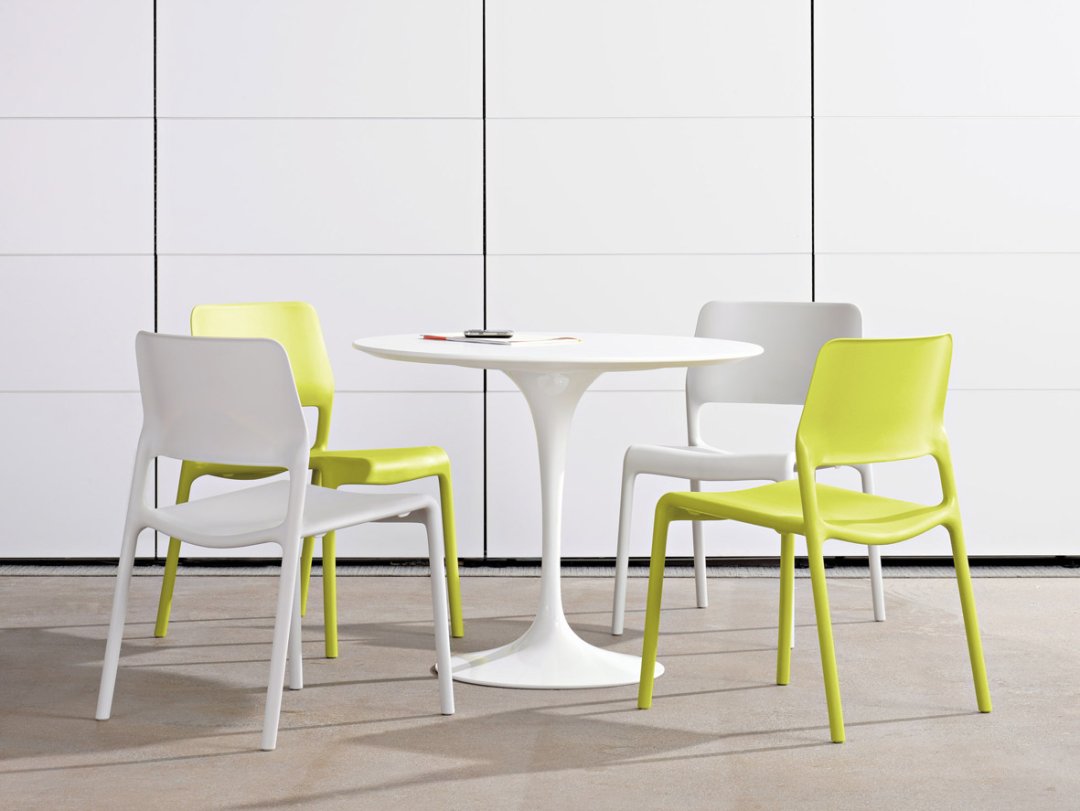 Don Chadwick's Spark Side Chair strikes the perfect balance between utility and design. As one of the premier ergonomics experts in the world, Chadwick was tasked with creating a light, stackable chair that would store and transport easily, be comfortable to sit in and change the face of "plastic stacker" chairs.
Joi Twenty Chair by Toou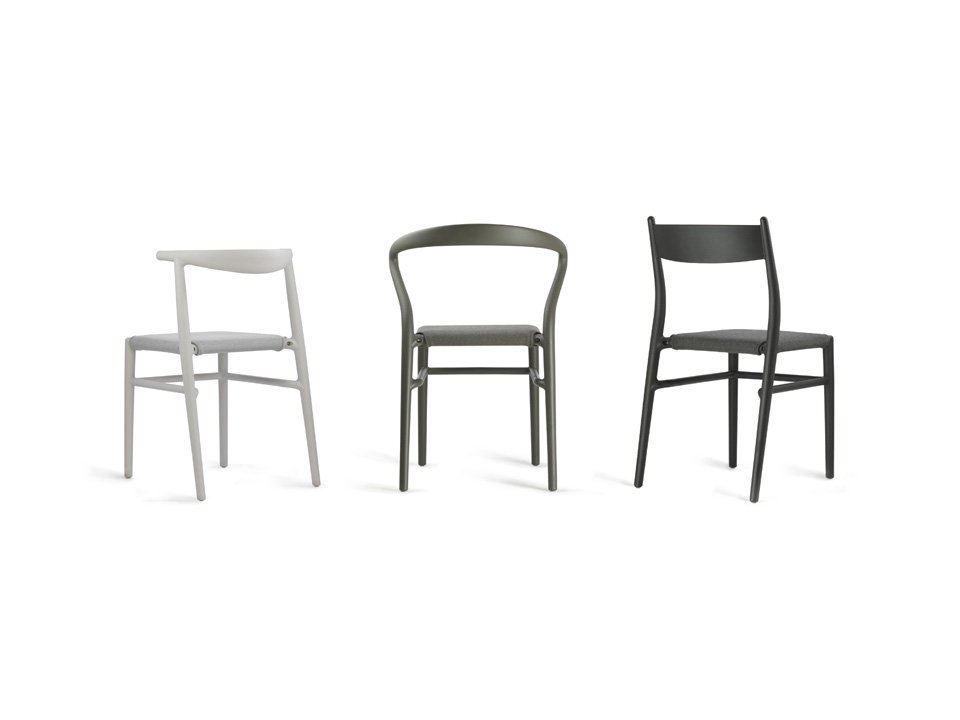 Toou's JOI collection is a tribute to Hans J. Wegner, a master of 20th century Danish design. The matte finish makes the design fit seamlessly in with other materials, and the seat cushion is easily removed so the chair can be used outside.
Barclay Dining Side Chair from Modloft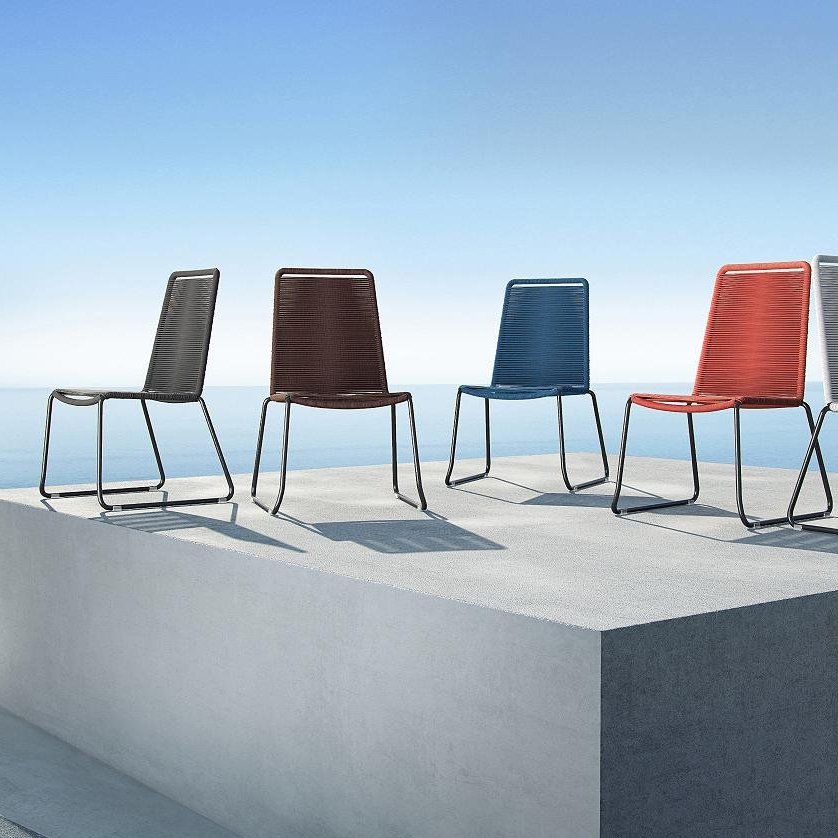 Modloft's Barclay collection uses soft, UV-coated nylon cords for the seat and backrest, allowing a little airflow to the seat-ee. The shape is quintessentially mid-century, with a range of colors that make it easy to find something that will fit your indoor and outdoor rooms.
Hauteville Armchair from Lyon Beton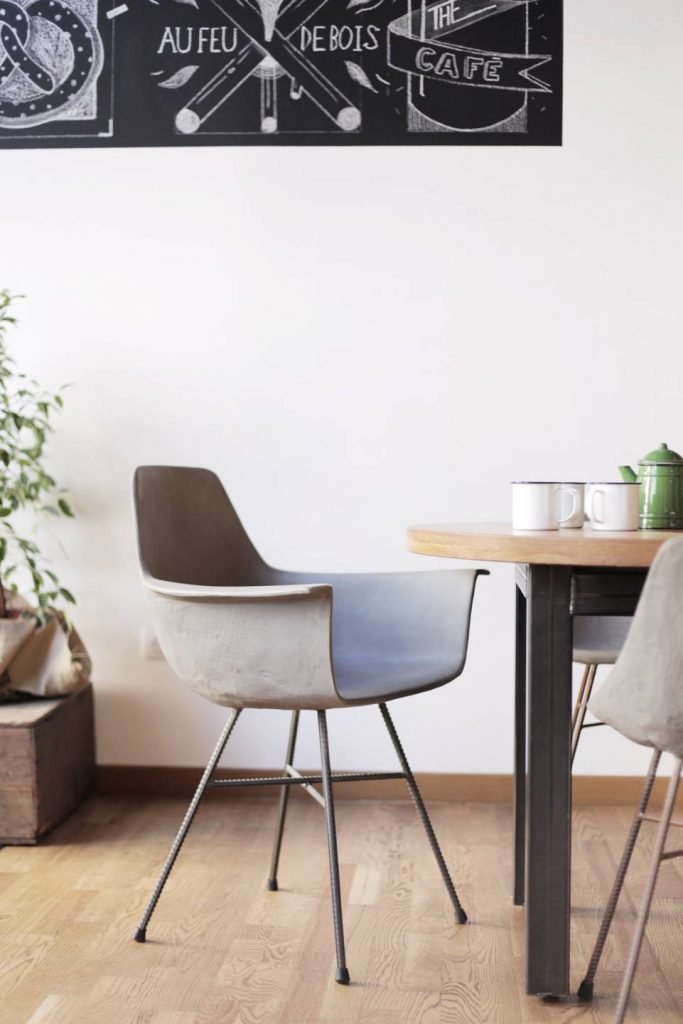 Industrial meets polished in this design from Lyon Beton. Concrete and rebar paired with a minimalist silhouette create a look that's raw, modern and ultra durable.
Sarah Schaale
Sarah is a Brand Marketing Manger for YDesign Group brands. A writer and editor at heart, she loves storytelling in all its forms and is a copious consumer of the Internet (for better or worse). In design, she finds inspiration in simplicity, warmth and all things Danish.