It can be stressful enough to entertain in your home, and adding the element of surprise with unexpected guests might not leave you feeling light the host with the most. But a little spontaneity never hurt anyone, and keeping these simple pieces around the house can help you make sure you're always ready for a dinner with friends—however impromptu that may be.
Bar Carts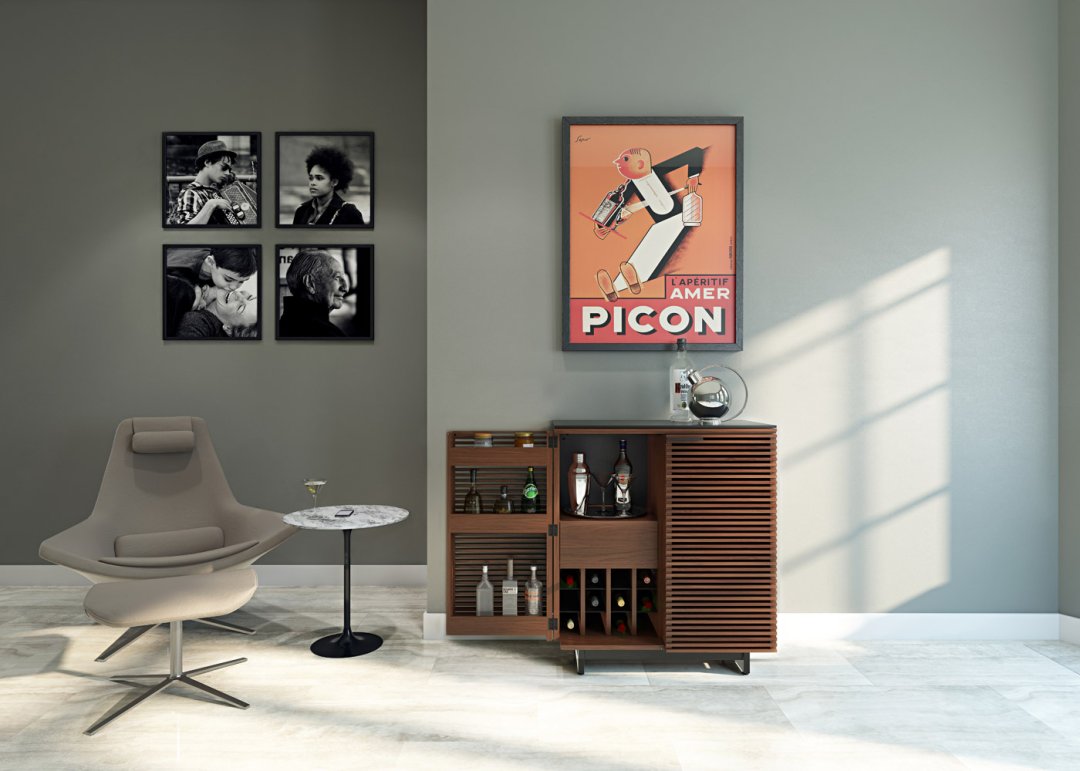 The BDI Corridor Bar will hold everything you need for all of your boozy desires—this bar cart may be compact, but it boasts no shortage of storage, with its wine racks, shelves, and a drawer to neatly tuck away your bartending tools. There's even a stemware rack that keeps your glassware organized and ready to go.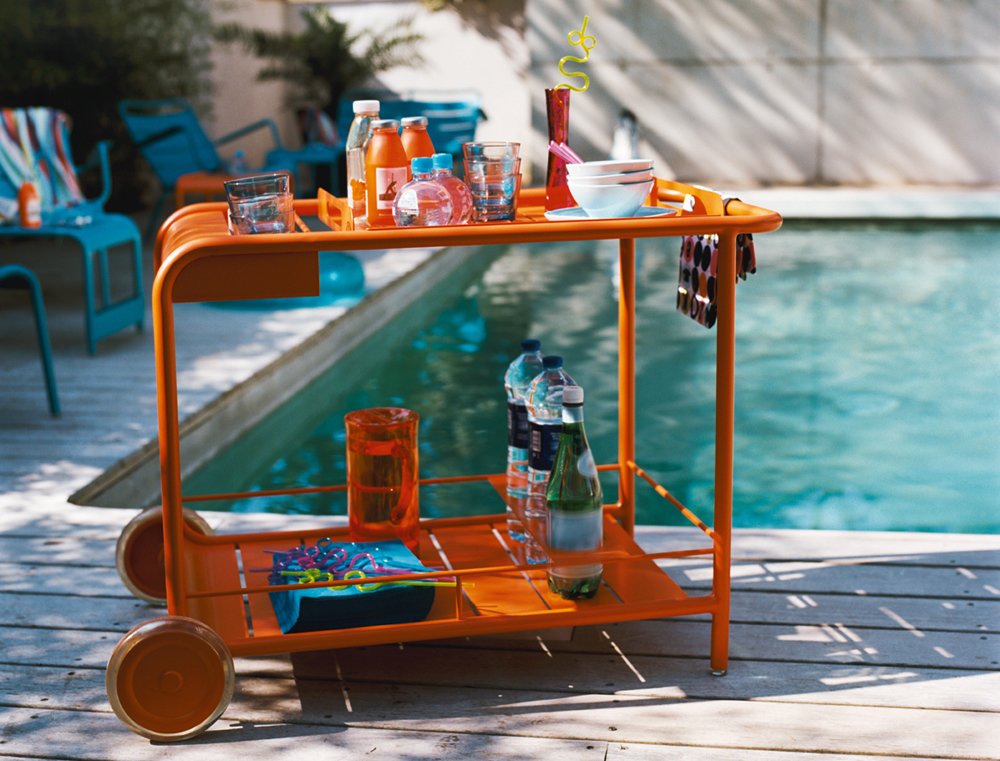 Looking for a more maneuverable option? The bright and cheerful Fermob Luxembourg Bar Trolley has wheels and a sturdy, but lightweight, construction that makes it a versatile choice for indoor and outdoor use.
Extension Tables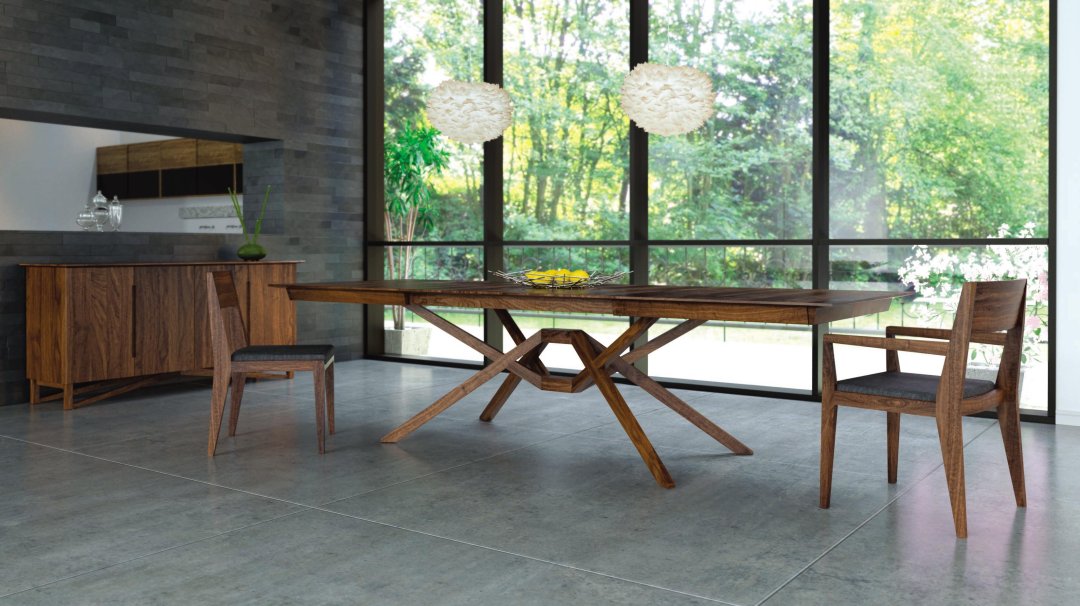 Accommodate up to twelve guests with the Copeland Exeter Extension Table. This robust, modern dining table has self-equalizing ball bearing glides that allow the table to be expanded. A vision in stunning solid walnut in its timeless design, it's perfect for both festive family gatherings and hosting friends.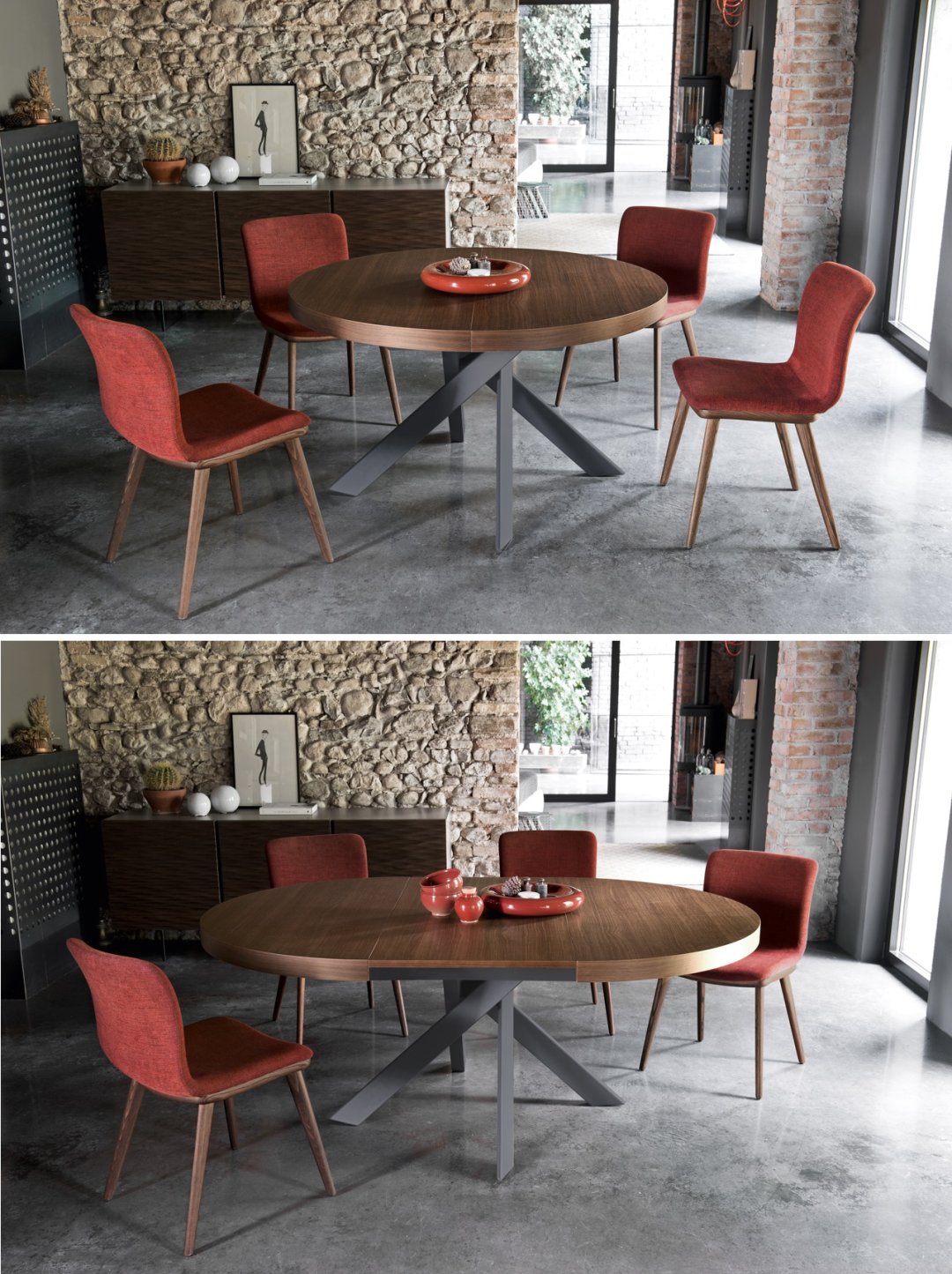 With its alluring silhouette, the interlocking legs of the Calligaris Tivoli Round Extending Table are a standout feature of this beautifully minimalist piece. When extended, the round shape morphs into an oval, preserving the contemporary integrity of its design.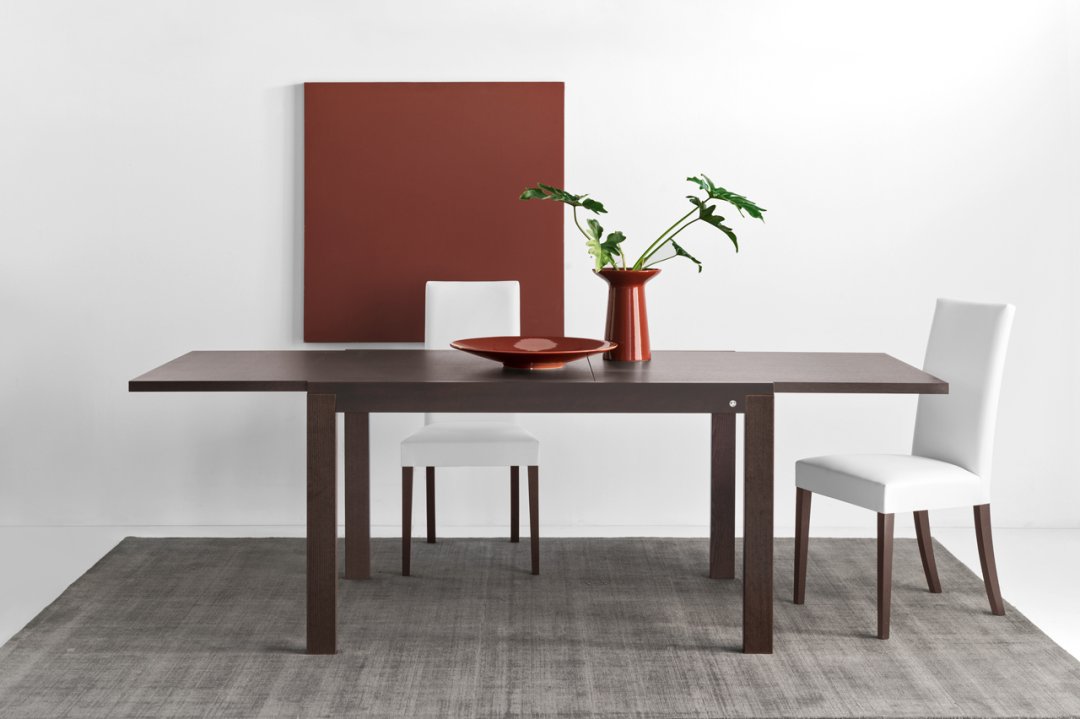 It may look simple, but simple is sometimes the most versatile. The Smart Extending Dining Table from Connubia redefines the classic, straight-lined dining table with a modern touch–with its extension feature, it will comfortably fit up to eight guests. The understated elegance and remarkable aesthetic of this table is bound to liven up a modern dining room.
Folding Chairs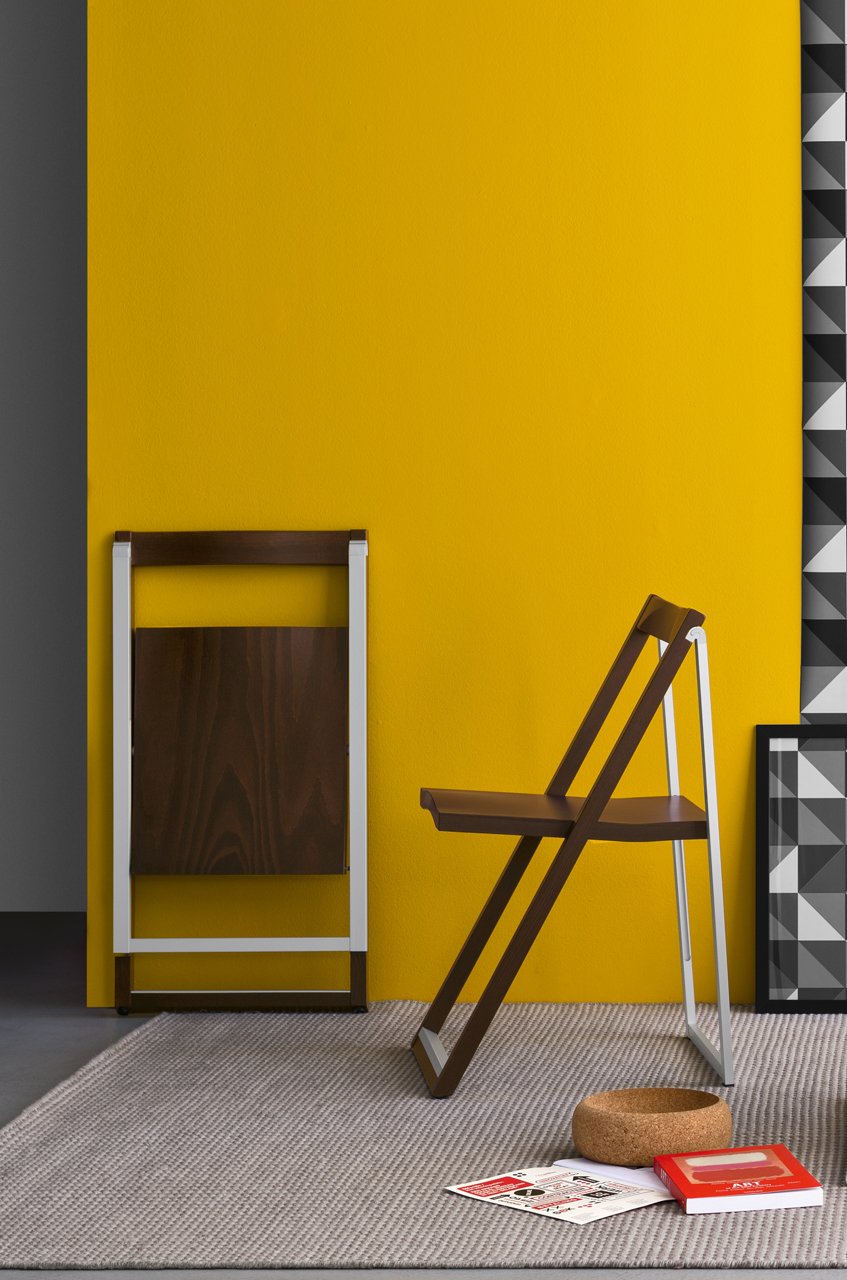 With its aluminum back and solid wood front, the Connubia Skip Folding Chair invites a utilitarian touch to a contemporary creation. Even better, when folded, it's only two inches deep–making it a cinch to store away after hosting guests. It's an easy, lightweight seating option that won't disappoint with its functionality and style.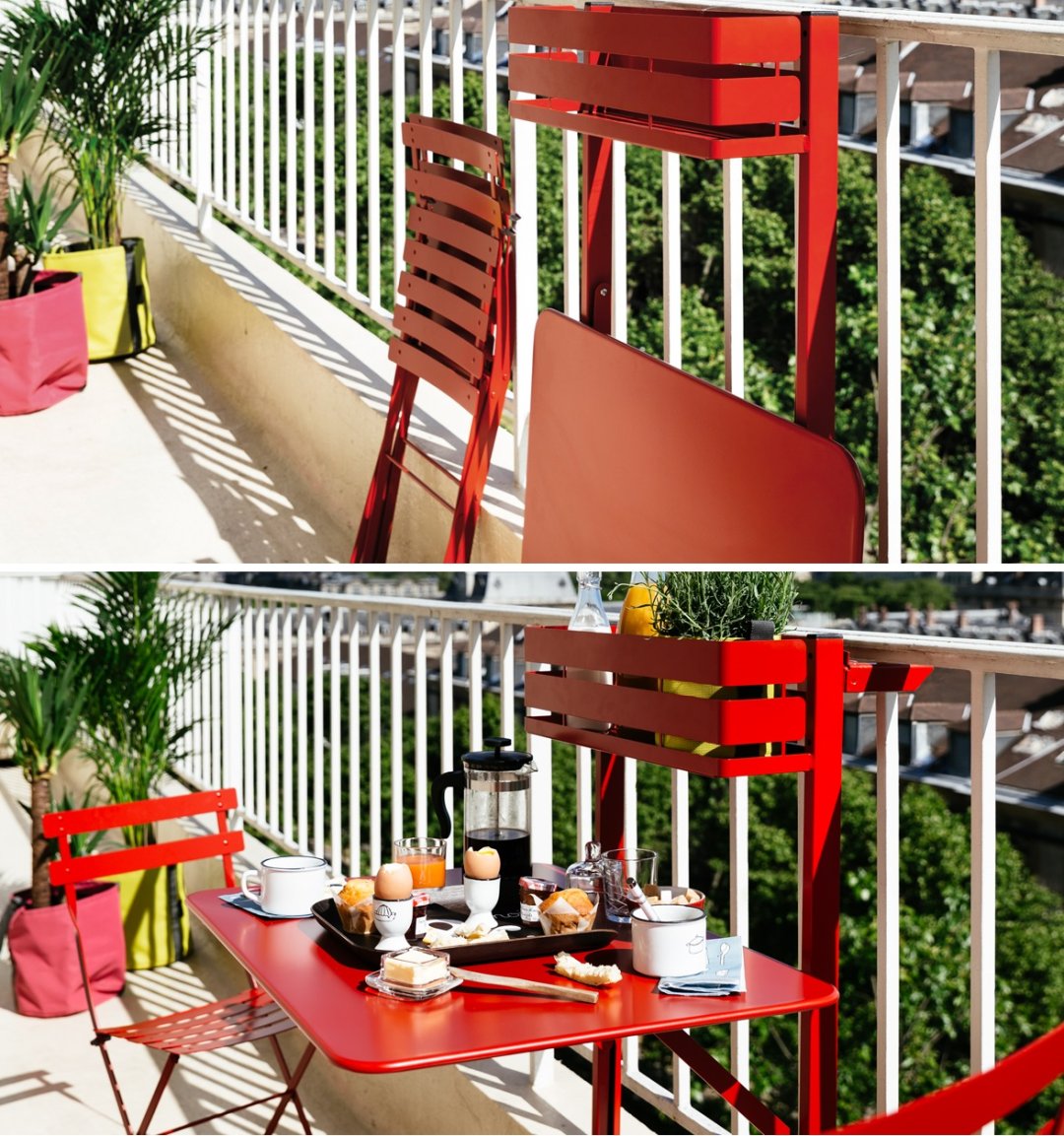 The classic bistro chair is given new life in Fermob's design, which comes in a variety of vibrant colors. Although the bistro chair has been around since the end of the nineteenth century, Fermob's interpretation will complement any modern home with its playful look. Light and stylish, the folding bistro chair provides quick, stylish seating for guests, and puts away with ease when the party's over.
Buffets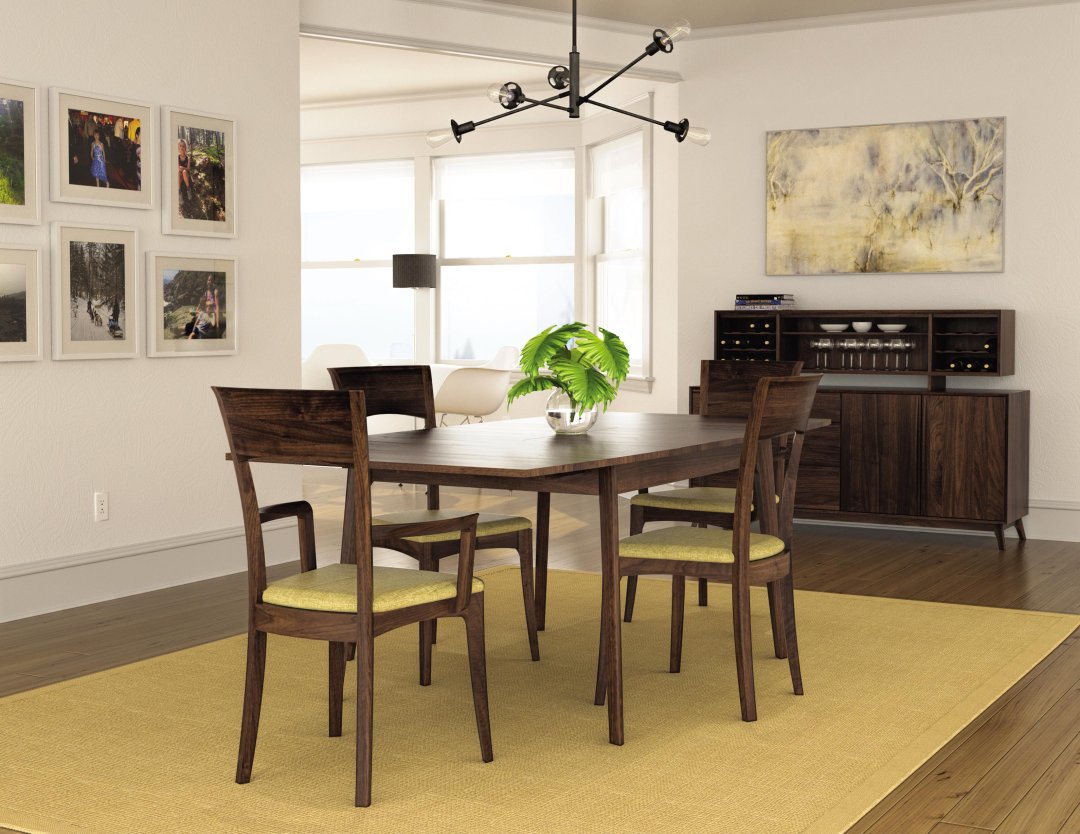 Consolidate all of your dinnerware, flatware, and table linens to make it a breeze to set the table before dinner. The Copeland Catalina Buffet has mid-century modern appeal, with a three-drawer cabinet that's flanked by outward opening doors. The optional hutch provides even more space for stemware and wine bottle shelves that are adjustable and removable. Together, they form an impressive, modern storage space for all of your dinner party needs.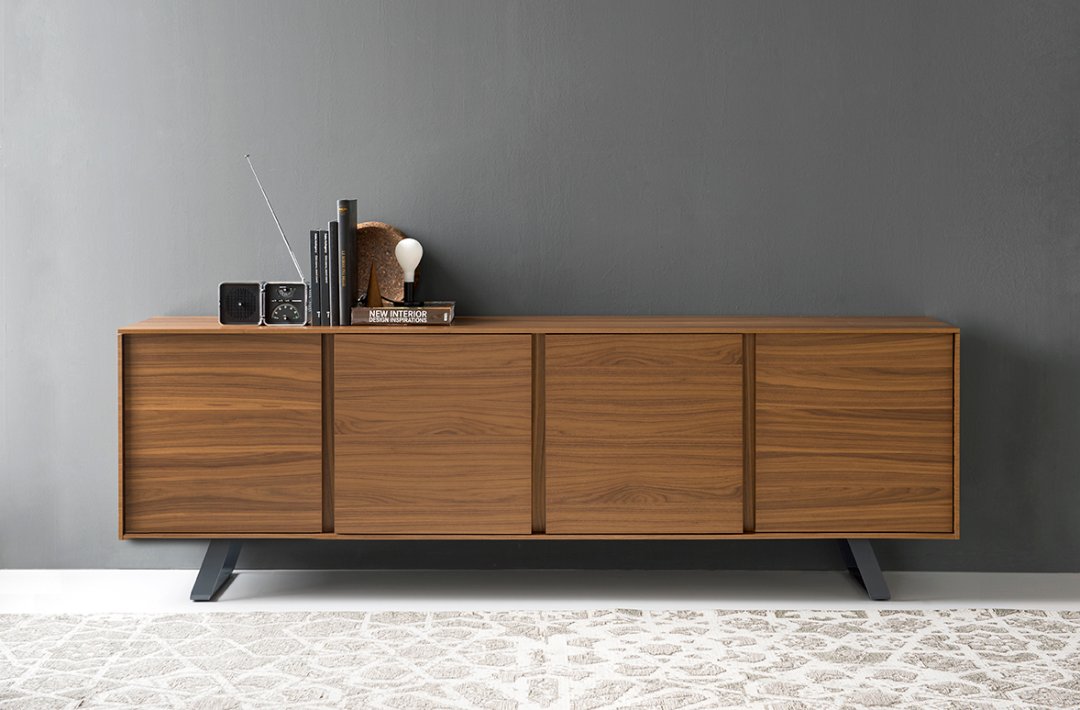 Another mid-century modern addition, the Calligaris Secret 4 Door Sideboard shows off minimalist flair in contemporary fashion. This elegant sideboard has plenty of room for your dinnerware and provides a low profile look that will enhance any modern home. With echoes of stark Danish design, it's functional yet pleasingly beautiful to look at with its serene style.
Glassware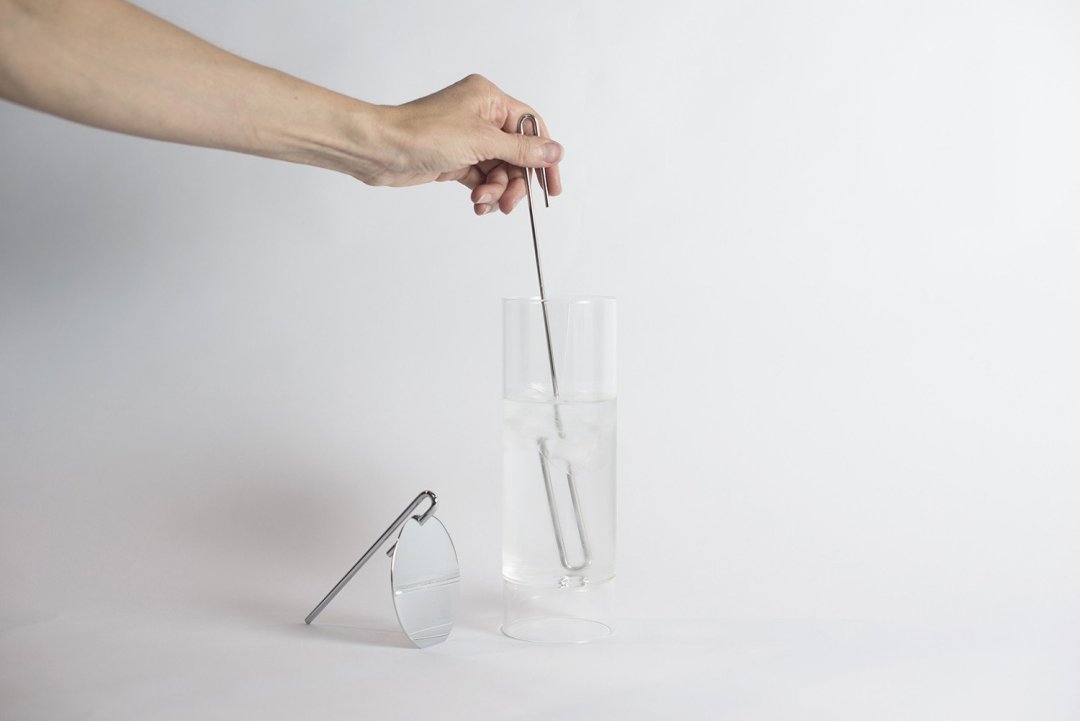 During cocktail hour, wowing your guests with the Revolution Cocktail Mixer Set is perfect for showing off your mixology skills and conjuring up memorable drinks for everyone to enjoy. Clean, minimalist, and vaguely reminiscent of chemistry beakers, a cool cocktail set like this is sure to make you the life of the party and keep everyone abuzz.
Always being ready for the next get-together? Totally worth toasting to—now that you have what you need to do just that.
Team Y
Team Y is a dedicated group of design devotees. We love everything that has to do with modern design, from products like lighting, furniture and decor all the way to interior design, architecture and city planning. What inspired the design? How does it work? What does it mean? We want to know. And once we know, we are constantly inspired to share what we've discovered with others who love design as well. That's Y.