With the arrival of the New Year, we begin to focus on clearing our slates; removing the old and incorporating the new. One of the best ways to get a good kick start into 2018 is by refreshing the interior of your home by updating the color and texture of pieces in it without having to touch a paint brush.
By periodically changing the decor in your home, you can re-energize the space…and those in it. Interior designers Lauren Rubin and Paul Heintz agree that, by alternating your decor with minimalist or bold statements, the balance of energy in the modern home will reach new heights in the New Year!
Lauren Rubin
"I love clean modern design. If I had to lean in one direction, it would be towards minimalism. But once the clean lines are built and everything connects, it's time to create a home. A place that is yours; that is personal, vibrant, and warm. This is where color and texture take the star role. And it's not very difficult.
Area Rugs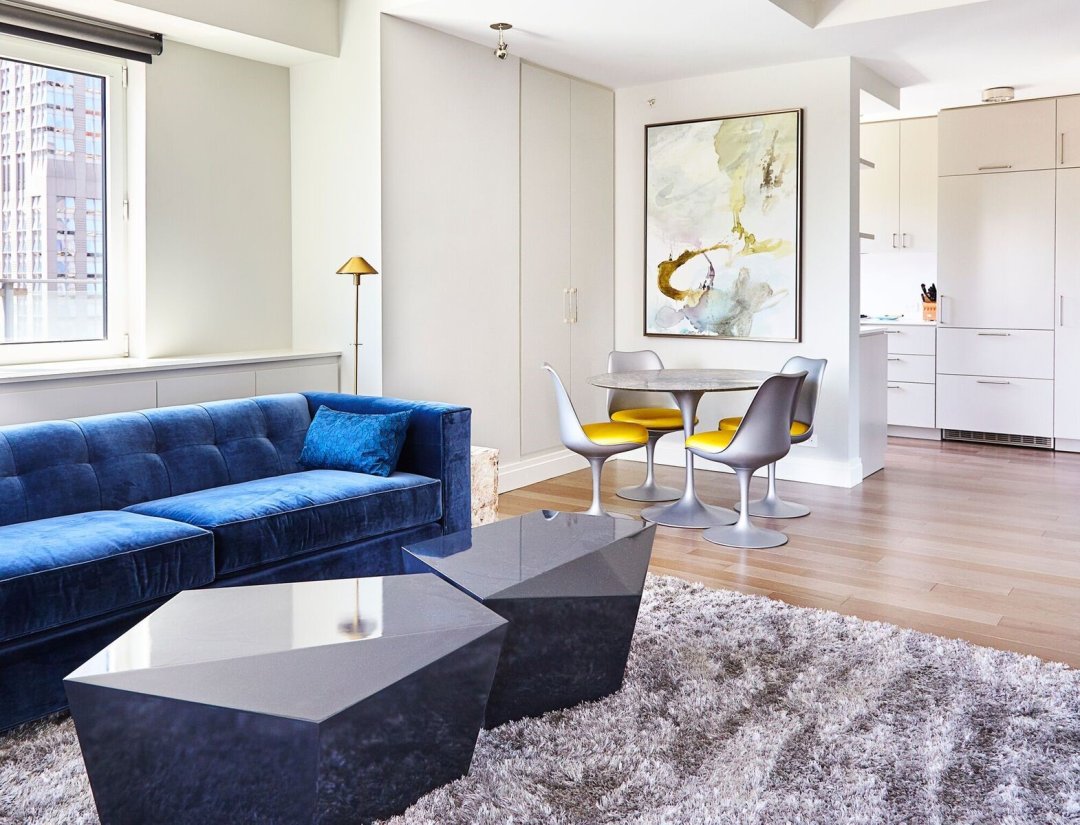 There are so many beautiful colors and textures to choose from. I like to be bold on one element and subtle on the other. You can have dramatic color, but keep the texture understated. Or you can go with a deep shag rug and really accentuate the texture, but keep the color more muted.
Wallpaper
Another place to bring in texture and color. Wallpapers do not need to be flat; many have a textured surface. And ones with a smooth surface can have 3-dimensional designs to create the look of depth and texture. Keep it simple. Choose one accent area–behind a piece of furniture, on the ceiling, in a nook. All you need is a small space to add just enough liveliness to a room, just enough to make it personal.
Lighting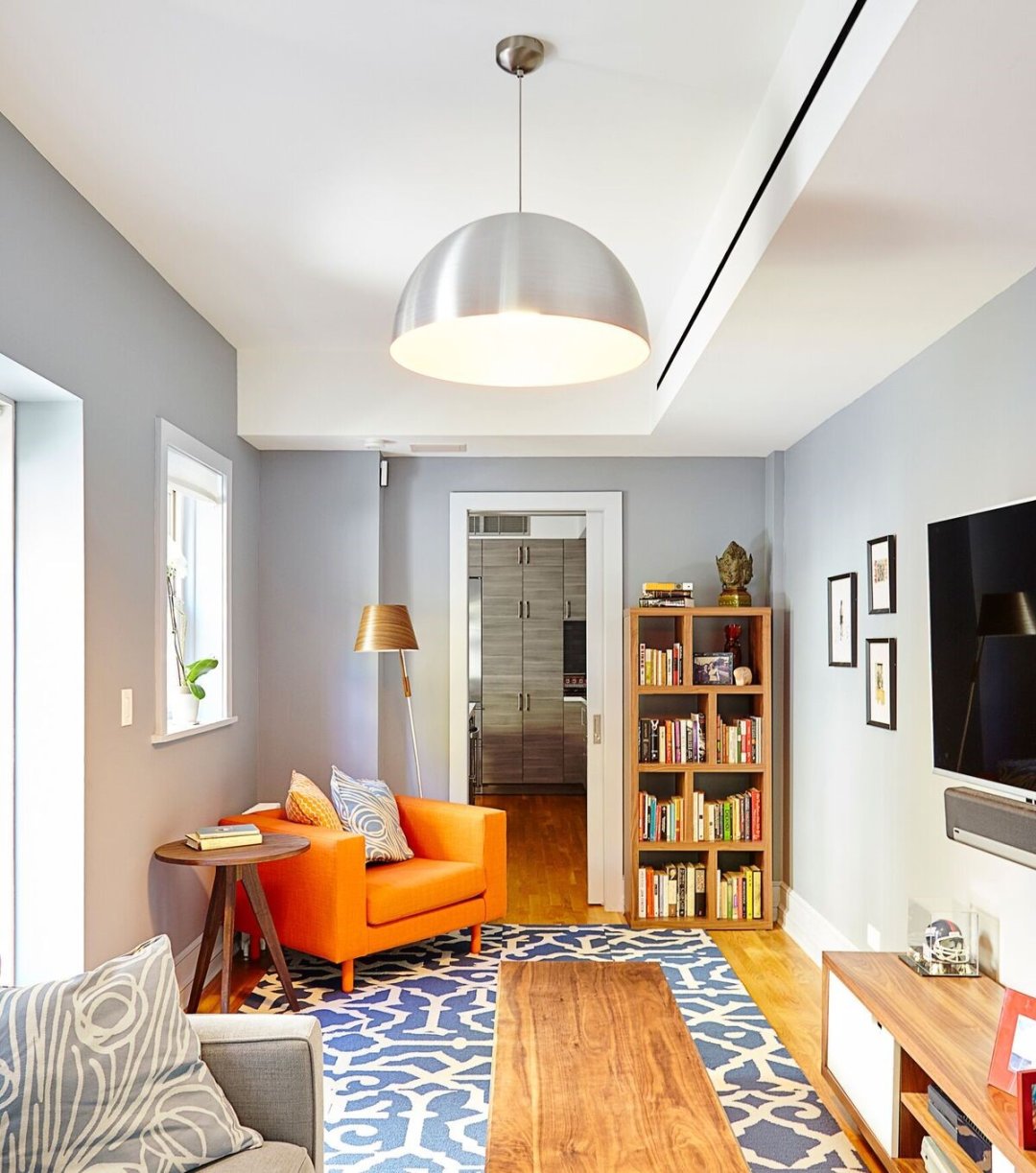 Would be my next go-to for texture and color. It's a bold statement, clear and simple. Use a fixture that had a textured material: colored plastic, stained wood, metal. Either the material itself has an innate beautiful color, or push the envelope by adding a fixture that combines both texture and a bright color."
Paul Heintz
"Color and texture are two of the most fundamental design elements that designers incorporate into their work. With the advancement of technology, our tactile environment has become very sleek and smooth. Think tablets, phone, computers…all glossy, no texture, minimal color. This presents not only an opportunity, but a need to really enhance our spaces with color and texture.
Even the slightest tweak of neutral colors can warm up a space and bring unexpected visual comfort. Taking risks with chunky textures, whether it's an ottoman, accent pillow, or throw blanket in combination with some color can add depth and completeness to a space without being overwhelming. Colors and textures can reveal the personality of a space. It helps the environment feel lived-in, inviting, and complete.
Art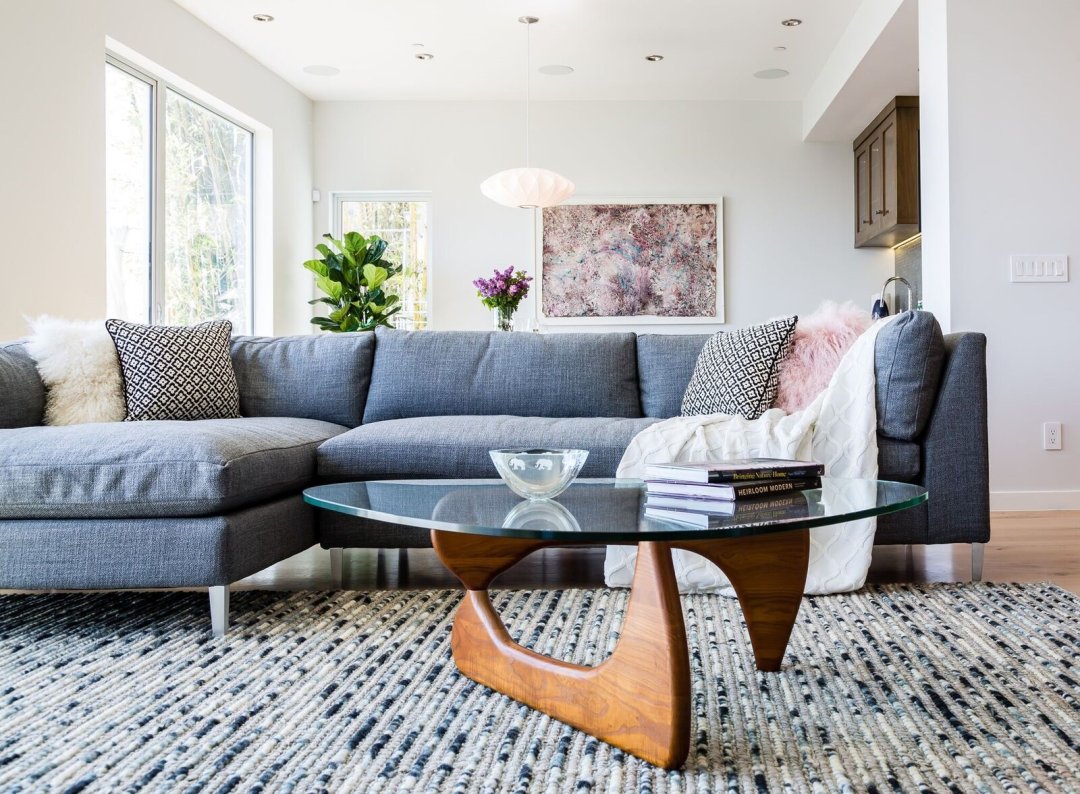 One of my favorite ways to add color to a space is with art. Switching art between rooms creates a fresh look without costing a thing. In my house we have more art than walls, so occasionally we will put a piece in storage and bring out a new piece to change it up. As we all know, art can be expensive, but you can score some deals and better pricing if you shop local artists. Another thing we like to do is keep an eye out for student art shows at local colleges. Sometimes we'll even see a young artist featured at one of our favorite coffee shops and/or bookstores. Always keep an eye out!
Flowers
Another simple but effective strategy for adding texture is with flowers. I love going to the local farmers market and getting fresh flowers; we always bring home eucalyptus if we see it. The subtle gray-green coloring complements the blush colored walls of our dining room.
And don't forget about the vase…
Rather than reaching for the clear smooth vase, try something with some texture or pattern. Or better yet, something with an unexpected shape. You'll be surprised by the magic you can create when you incorporate the unexpected.
I think there is beauty in taking risks and chances. Be bold the next time you're looking at materials and finishes for your home. It's ok to keep the large elements more subtle, like wall colors, sofa fabric, trim, doors… etc. The opportunity to customize and design something special comes in with the accent furniture, accessories, lighting, and detailing. (If you're not sure, start with stores that have a return policy!) There's a feeling that comes with thoughtful design. It takes practice, but you'll feel it when you get it right."
Ultimately, Rubin and Heintz have described in their examples, changing color and texture in an interior space naturally gives off a sense of new energy. When old decor becomes less invigorating, switch it out for the same item of your choice, but with different qualities. (For example, a smooth vase for a ribbed one.) This simple gesture throughout the home will have you feeling renewed and energized all year long.
Tonye Doukpolagha
Tonyé is a Senior Product Content Publisher at YLiving who dwells over the way modern design transforms customary furniture and accessories. She began her career in the Furniture Industry at the San Francisco Design Center and has not turned away since. In her free time she enjoys volunteering, adding images to her incomplete inspo board, obsessing over different ways to refresh her apartment, immersing in the East Bay Art & Culture scene, and never turning down brunch with friends.