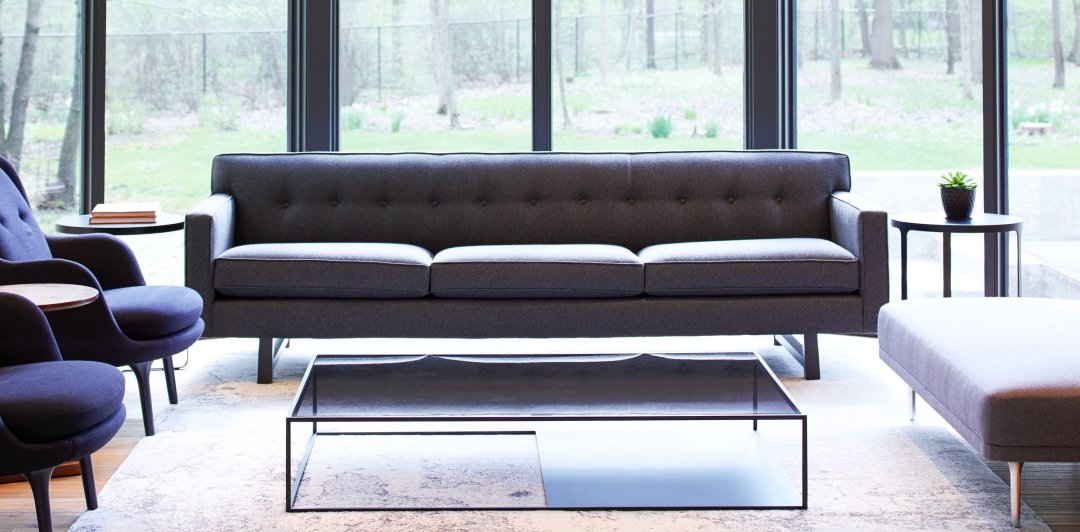 Fun fact: the average American spends 2.5 to 3.5 hours per day vegging on the sofa in front of the TV.
But regardless of whether you meet that average, your sofa should be above average. More importantly, it should be the right sofa to fit your lifestyle and space.
As one of the largest furniture purchase you'll make—both size-wise and price-wise—when furnishing your home, there's a lot to consider when finding the perfect fit. Luckily, we're here to walk you through the different sizes and options of couches and sofas to better understand what will work best for you.
Loveseat Sofa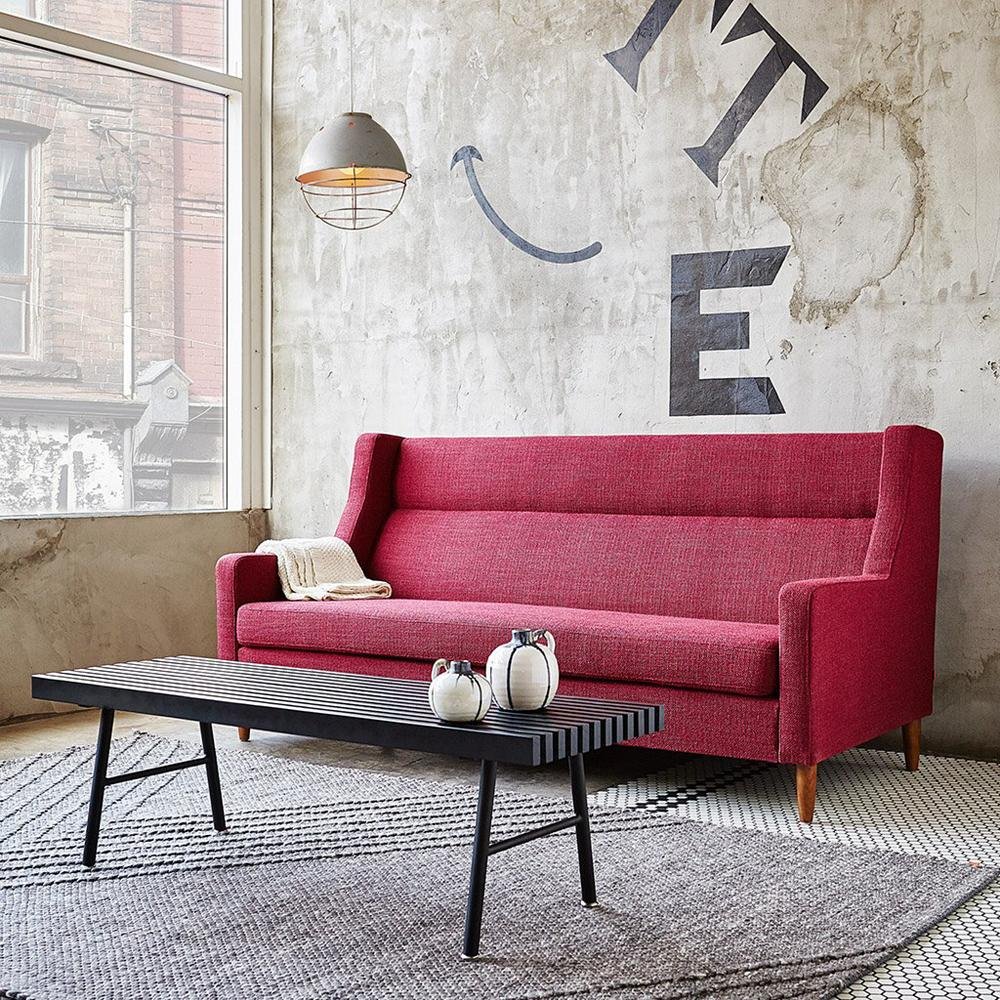 Average Dimensions: 52-72 inches long x 30-40 inches wide x 30-40 inches tall
The loveseat is typically seen in small formal seating areas, but it's a great way to sneak some sofa-y seating into smaller spaces. A loveseat's dimensions will vary from 52 inches to 72 inches and can easily accommodate two people, but don't let that stop you from trying to fit more. The seat cushion is usually either one single cushion for a cleaner line or two separate seat cushions. Stylistically, the loveseat can range from traditional to modern contemporary, which allows for versatility in any space you are designing for.
Standard Sofa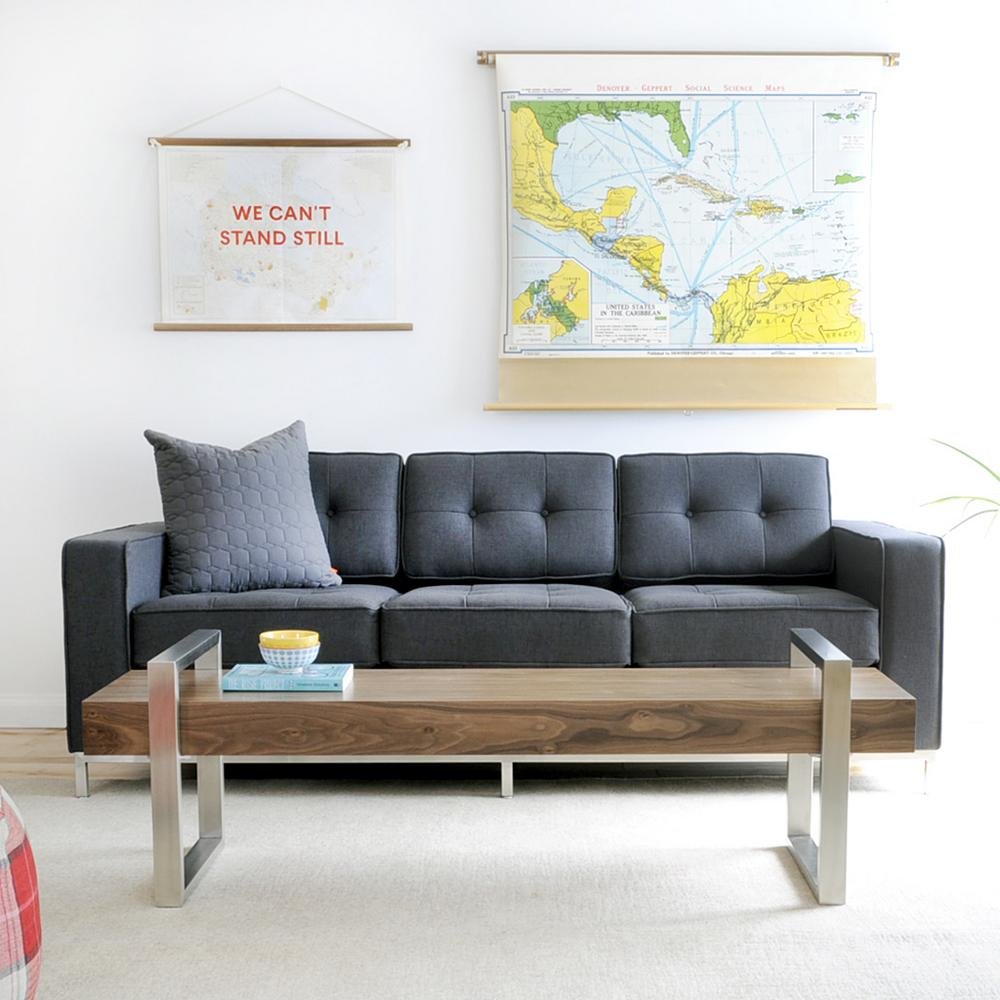 Average Dimensions: 70-84 inches long x 30-40 inches wide x 30-40 inches tall
You can't go wrong with the original. A standard sofa can give you plenty of room for cuddling up with your Standard loved ones and/or furry friends? A standard and be the key to a well-designed living room. Usually, a standard sofa will have three seat cushions and average about 86 inches in length. If you plan to have a coffee table in front of your sofa, make sure to allow yourself 12 to 18 inches in between for plenty of leg room.
Sectional Sofas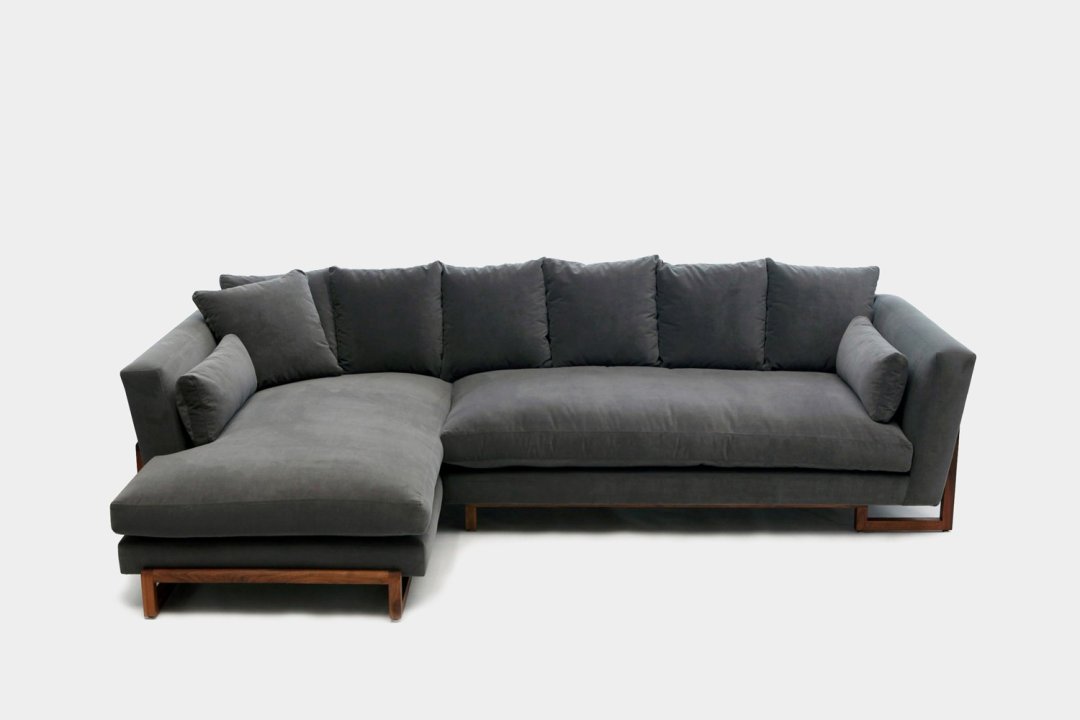 Average Dimensions: Hard to say – sizing this one depends upon how you configure it
The sectional sofa is that perfect "family sofa." Proportion counts when selecting a sectional; give yourself plenty of time to plan out and measure your space when considering this option. Unlike the standard sofa, sectionals are composed of multiple independent pieces, which can be arranged in numerous positions. The usual layout for sectionals is an L shape, in either a left-arm facing (LAF) or right-arm facing (RAF) configuration. There are also U-shaped sectionals that are ideal for large spaces where lots of seating is needed. Unlike loveseats and traditional sofas, sectionals really have no standard size, as this type of sofa allows for flexibility to fit any larger space.
Convertible Sleeper Sofa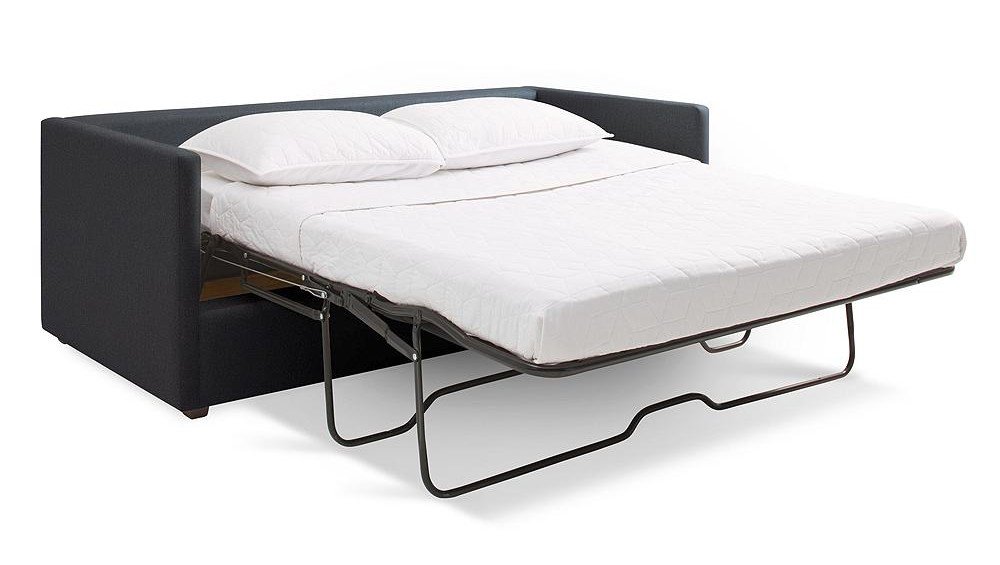 Average Dimensions (Sofa): 70-84 inches long x 30-40 inches wide x 30-40 inches tall
Sofas are great for sitting around, but if you have company (and don't have a guest bedroom for them), your sofa can become a multi-purpose piece of furniture. Enter, the convertible sleeper sofa. By day it's a beautiful sofa, and by night it transforms into a full- or queen-sized bed that has been neatly nestled up beneath the cushions of the sofa. Your guests will be none the wiser until a bed is extended and they're on their way to a restful night's sleep. Just remember to allow for enough space to extend the hidden bed when needed.
Daybed Sofa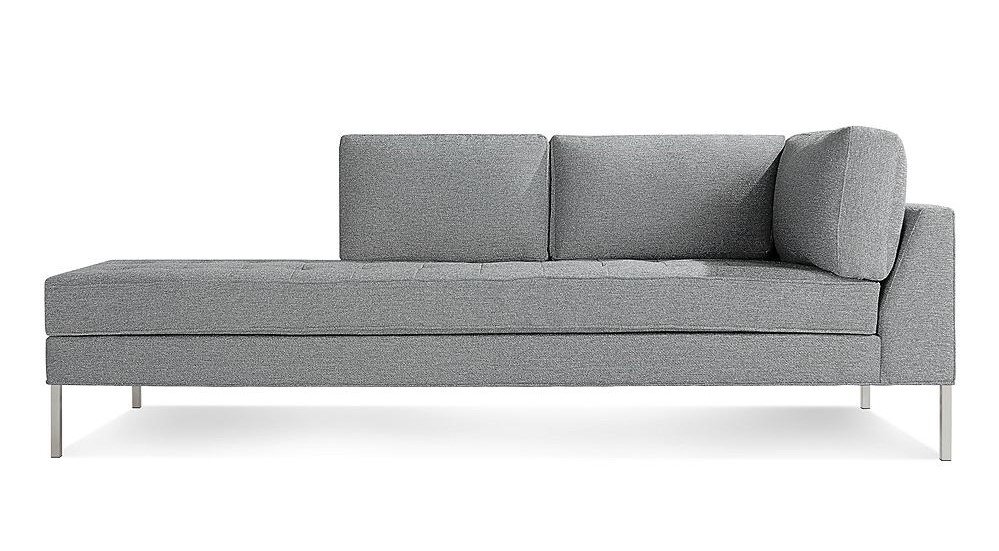 Average Dimensions: 70-80 inches long x 35-45 inches wide x 30-40 inches tall
What would you get if a loveseat and a twin bed had a baby? The answer is a daybed. It's a perfect combination for smaller spaces where you need seating, but still want accommodations for an overnight guest now and then. Unlike the convertible sleeper, where the bed is tucked inside the sofa, this option allows for an easier transition from couch to bed. The bottom seat cushion is the width of a twin bed, so you can simply remove the back cushions when your guest is ready to catch some Zs. Apartment dwellers and multi-use guest rooms can make the most of this size sofa.
Team Y
Team Y is a dedicated group of design devotees. We love everything that has to do with modern design, from products like lighting, furniture and decor all the way to interior design, architecture and city planning. What inspired the design? How does it work? What does it mean? We want to know. And once we know, we are constantly inspired to share what we've discovered with others who love design as well. That's Y.