The rule of thumb in modern design has usually been to stick with neutrals for your larger pieces, and if you were going to add any pops of color, you'd ever-so-delicately layer in a few colorful accessories here and there.
But lately the modern design world has been getting bolder with furniture colors and fabrics and one can't help but wonder: Is it just that people are so over greige?
Sure, buying heirloom quality furniture in neutral tones gives a sense of continuity and timelessness. Which is not a bad thing, but not a very exciting thing either. And suddenly the design world's appetite has been whet for vivid colors, bold patterns and lush fabrics.
Dipping your toes in the ol' pop-of-color pond is all fine and well, but we'd suggest just doing a full-on cannonball. And luckily, modern furniture designers are making it an easy plunge by rolling out bright colored sofas, chairs, ottomans and more.
Let's just hop right on the bold color bandwagon with a brightly colored sofa. There's plenty of great nature-inspired hues to choose from, like kale green, sultry violet, ruby red and bright blue shades but we're really feeling for the sunny yellows. Look for shades like mango, mustard, sunflower, honey and gold to bring a sun-kissed expression to your living spaces.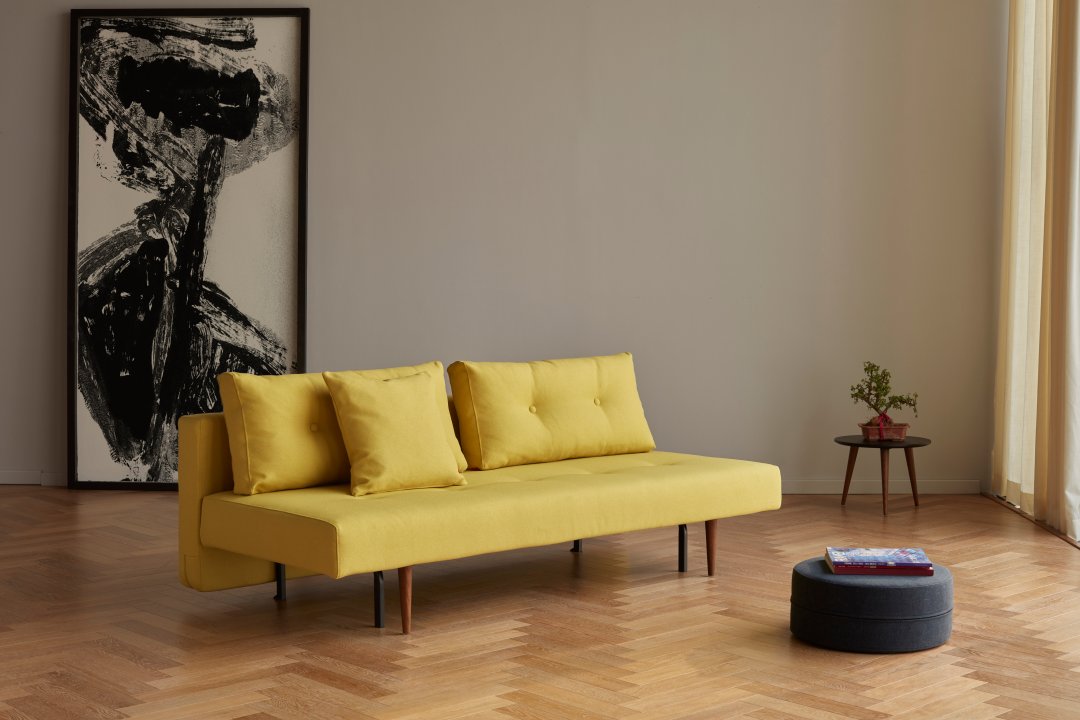 Designed with front-to-back appeal, the Recast Sofa, in a warm mustard flower yellow, looks good from every angle. What's great about this maximalist design is that it has maximum functionality too—it easily converts into a full-sized bed.
The one rule to going bold is: there are no rules. The goal is to create fun, exciting indoor and outdoor spaces that make you happy. So pair that new yellow sofa with white. About those pastel occasional chairs: keep 'em. A mix of bright and soft colors adds personality to your space.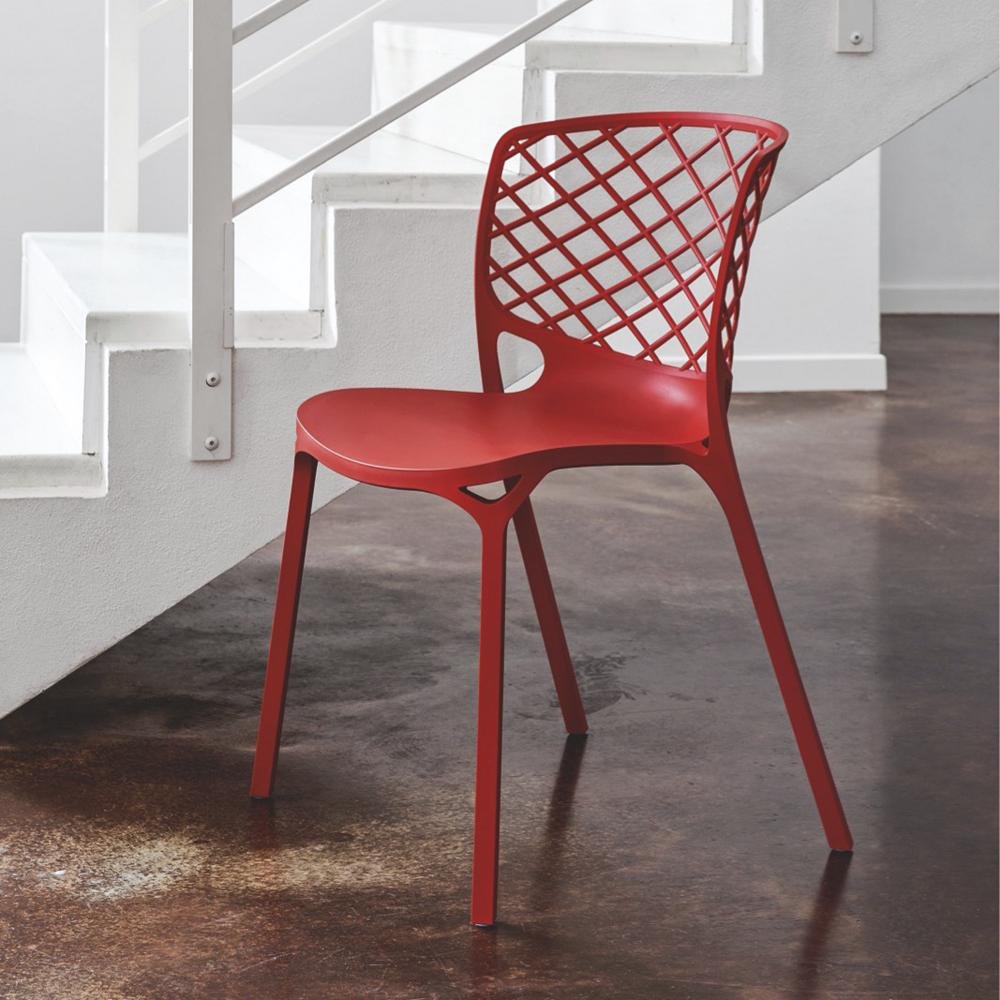 In the dining room, a natural wood table juxtaposes nicely with brightly colored chairs. Look for versatile seating like the Gamera Stackable Chair. The distinct design features a netted back, adding instant texture to the space. Play it up with a big, bold floral wallpaper.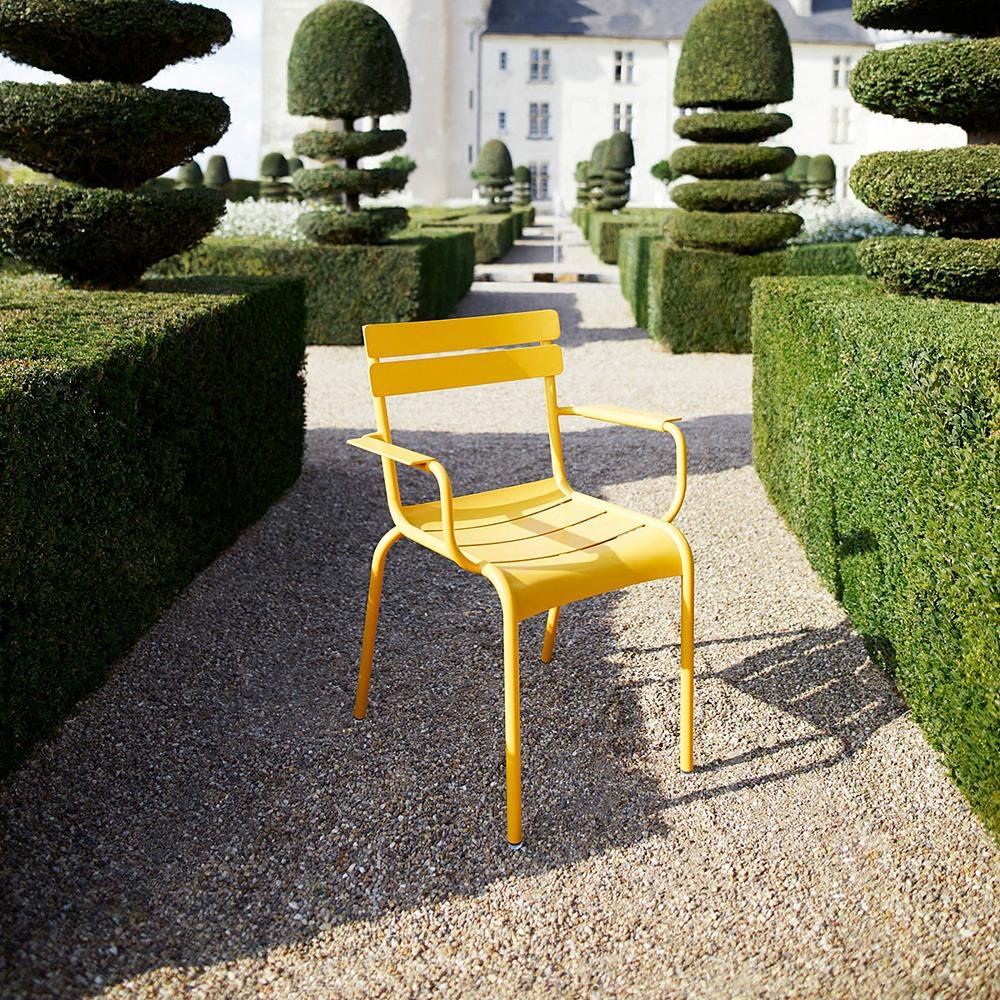 Since everything goes with green, strong colors are right at home outdoors. Add some spice to your outdoor seating with a brightly colored chair with a textured finish or sweeten up your shady retreat with a golden Honey in a flat finish. Remember, there are no rules. Mixing and matching hues and textures bring high visual impact while still being beautiful and functional.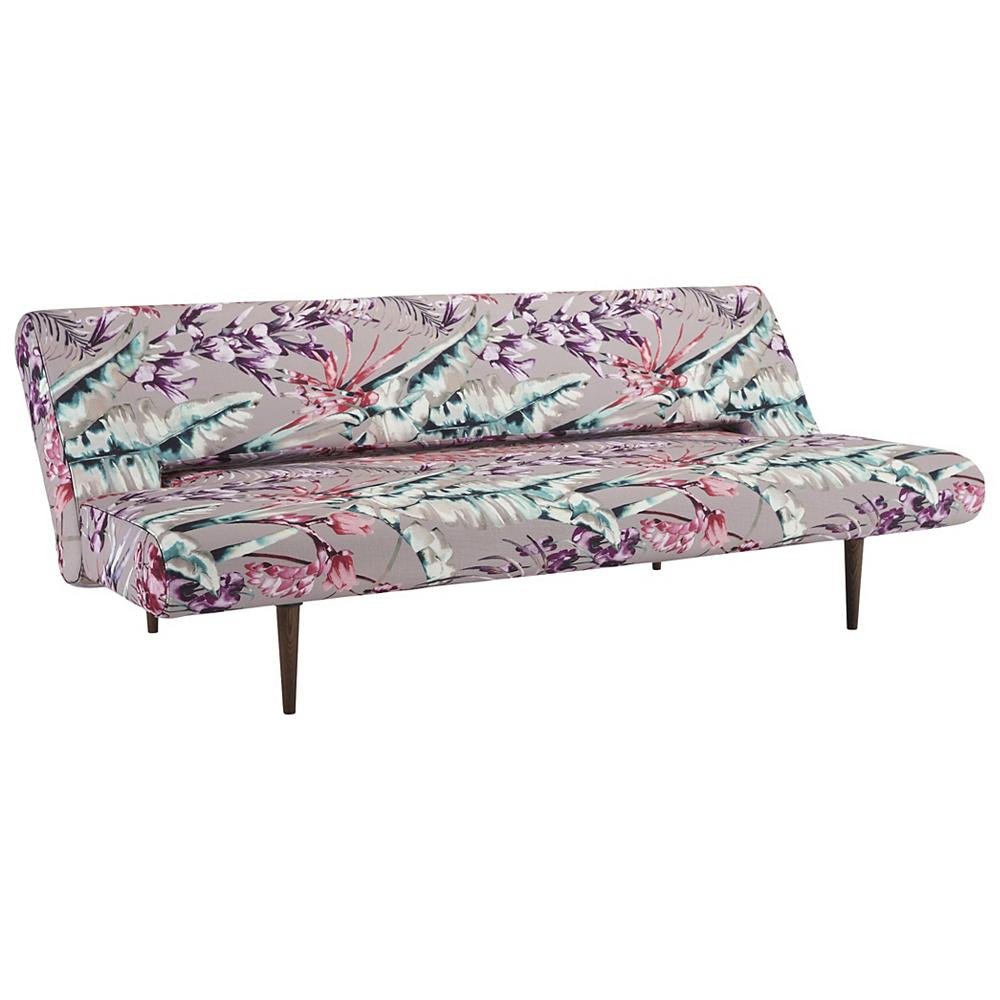 Inspired to go-all-out-bold? A great place to start is with florals. Florals have been around since the 1950's but today's trend is for florals that are more in-your-face. From wing chairs to wallpaper, big colorful blossoms are showing up on everything. Even artwork is trending towards one large statement piece over the gallery wall.
As you get braver with color choices for furniture and walls, keep symmetry in mind. Give rooms balance by selecting hues that draw the eye from one piece to another. While finding pieces with provenance and history are still part of making your home comfortable, there's no better time to embrace your here-and-now whimsical style.
Go bold in your living spaces with our selection of modern living room furniture. Share your favorite tips for bringing bold color into your living spaces in the comments or tag us on Instagram with #YintheWild.
Team Y
Team Y is a dedicated group of design devotees. We love everything that has to do with modern design, from products like lighting, furniture and decor all the way to interior design, architecture and city planning. What inspired the design? How does it work? What does it mean? We want to know. And once we know, we are constantly inspired to share what we've discovered with others who love design as well. That's Y.