The Icons: Modern Side Chairs
What is an icon? Something that stands the test of time, something that is immediately recognizable as one the best representations of its particular category. In this case, we're focusing on side chairs. There's a lot of competition in this category, so it takes a bit more to stand out as an icon. But we think the following 10 modern side chairs do so with ease.

Masters Chair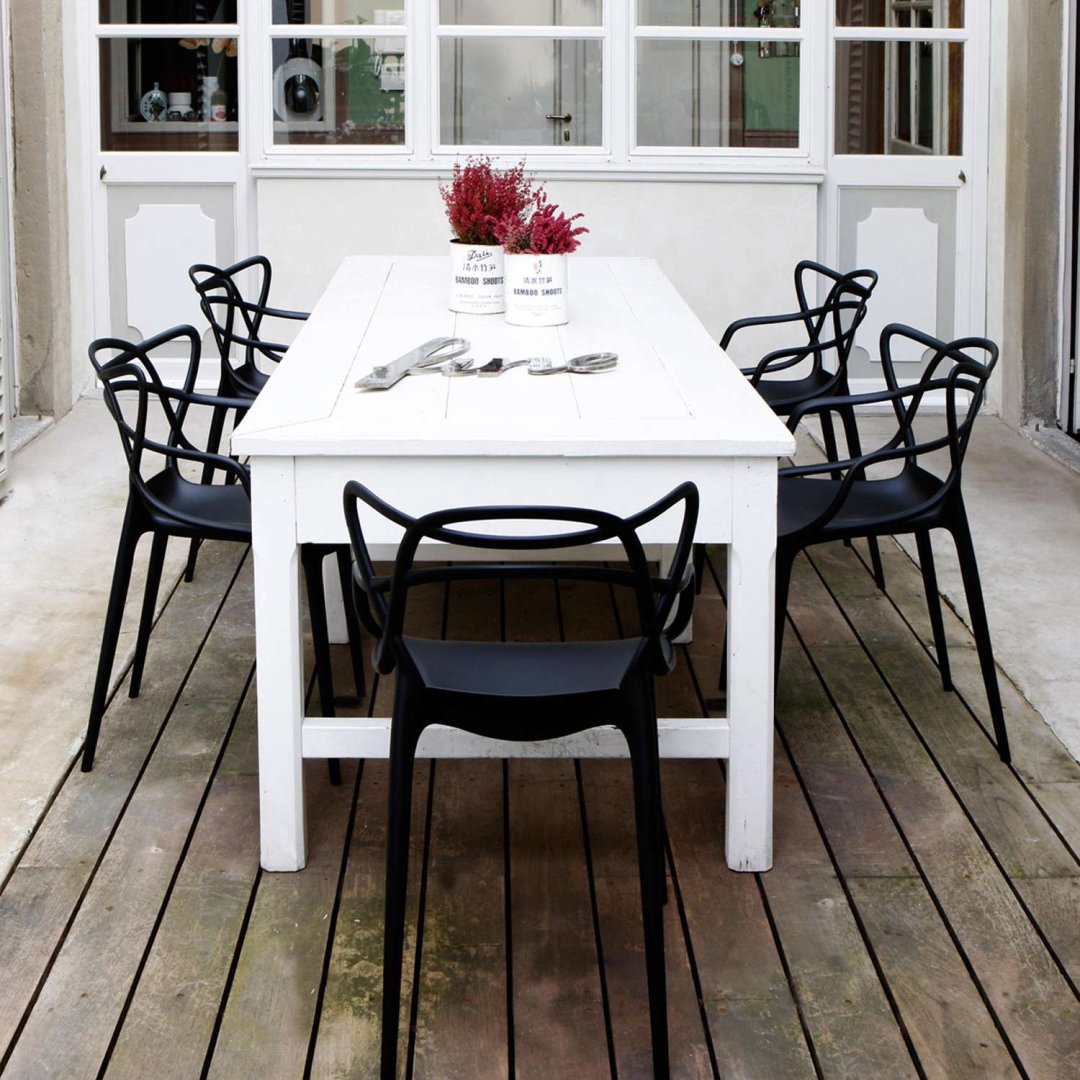 Philippe Starck knew what he was doing when he designed the Masters Chair for Kartell. With its sweeping curved lines that hit every point both high and low, this chair is a fusion of styles (namely, Arne Jacobsen's Series 7, Eero Saarinen's Tulip Armchair and Charles Eames' Eiffel Chair) wrapped into one iconic piece.
Standard Chair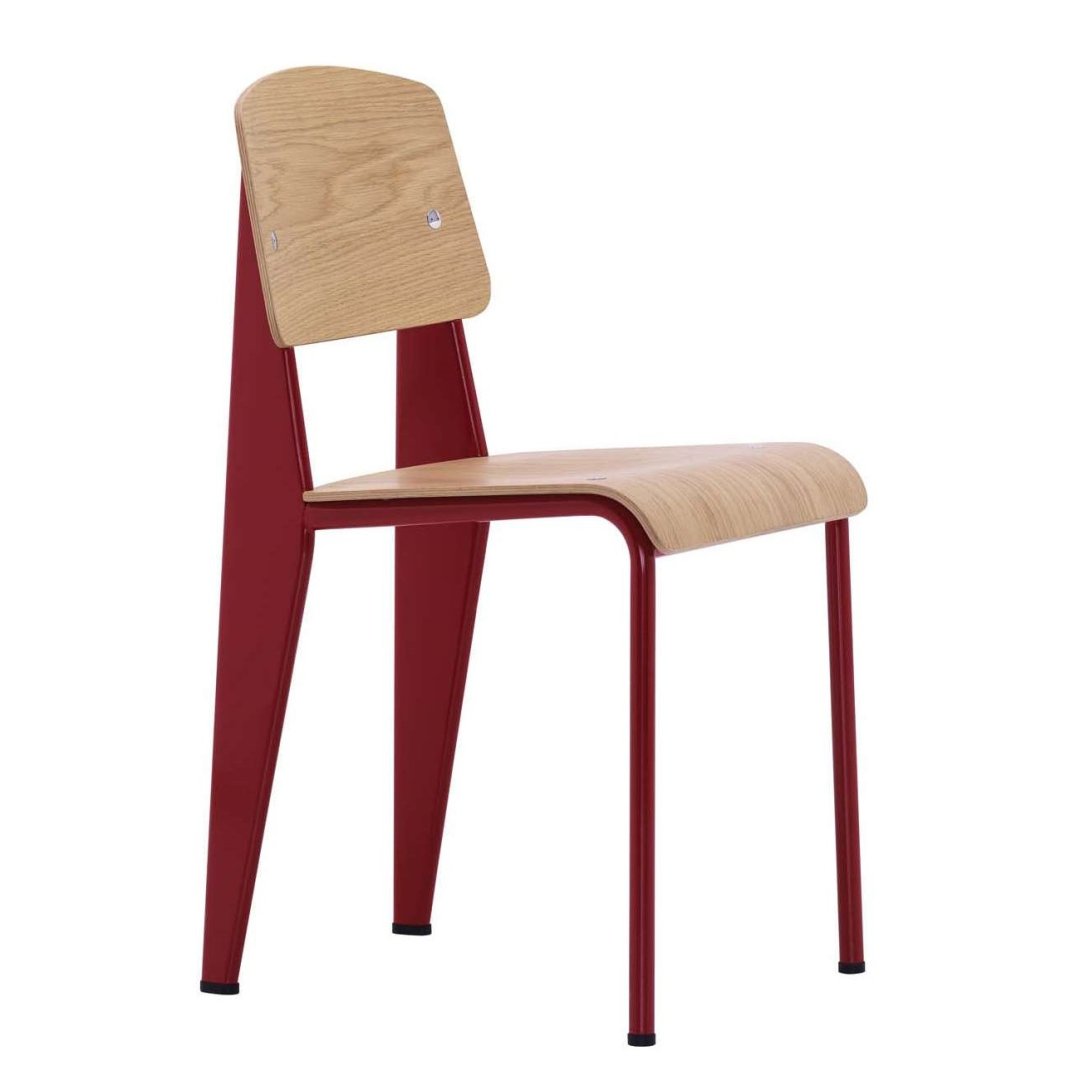 An architectural, balanced blend of wood and metal gives the Standard Chair a warm yet industrial look around a dining table. While also attractive, the distinctively different structures of the metal legs were purposely designed by Jean Prouve to provide just the right amount of support based on how people sit.
Victoria Ghost Chair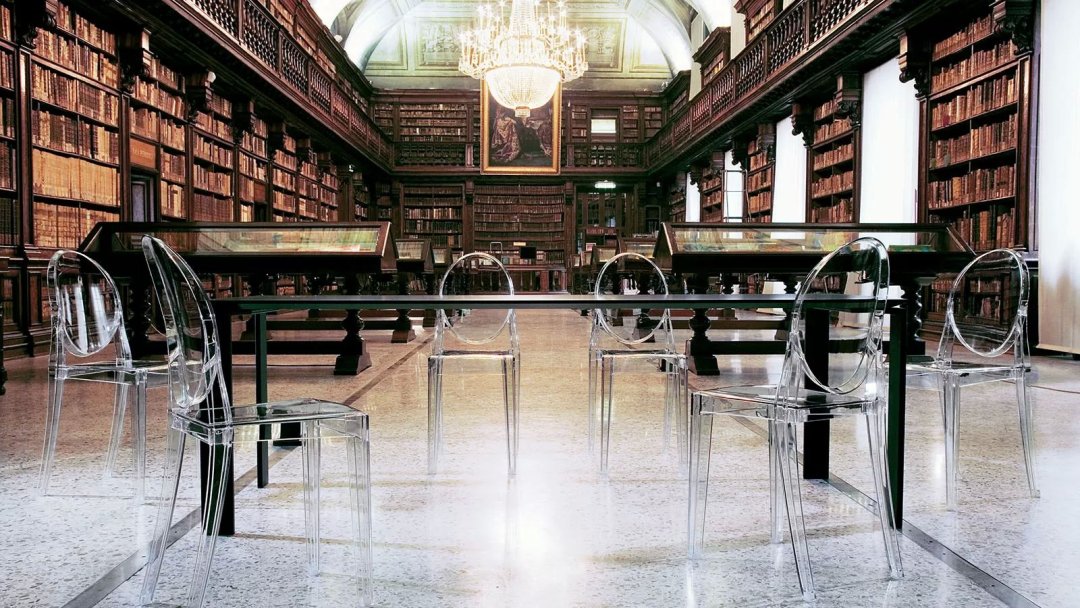 Also from Philippe Starck is the iconic and elegant Victoria Ghost Chair. The ghostly clear polycarbonate construction and traditional silhouette has made Victoria (and her armchair partner, Louis) an instant classic.
Smoke Dining Chair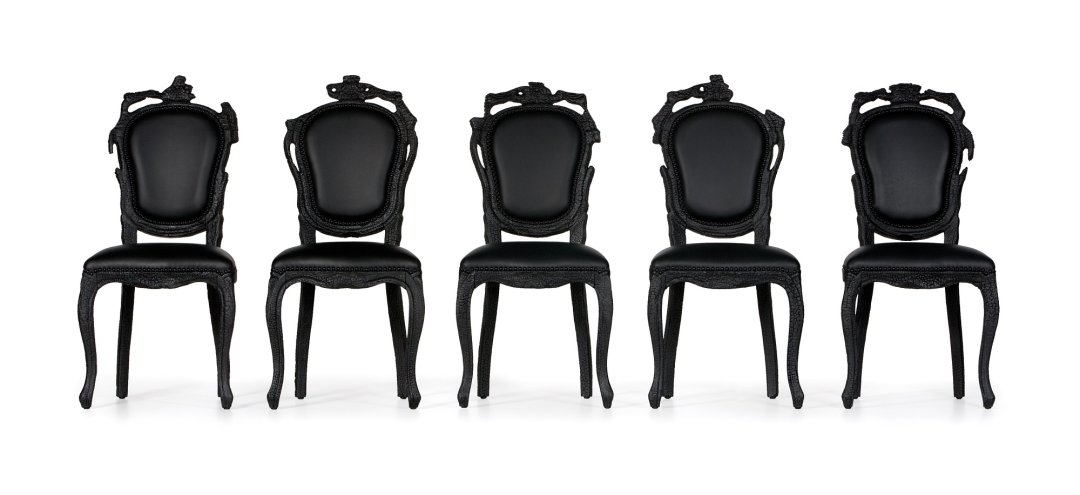 This chair isn't just a bunch of smoke and mirrors. The Smoke Dining Chair by Maarten Baas goes through a unique process that leaves its frame burnt–and never exactly the same way each time. It's charred chic; elegant, yet eerie.
Panton Chair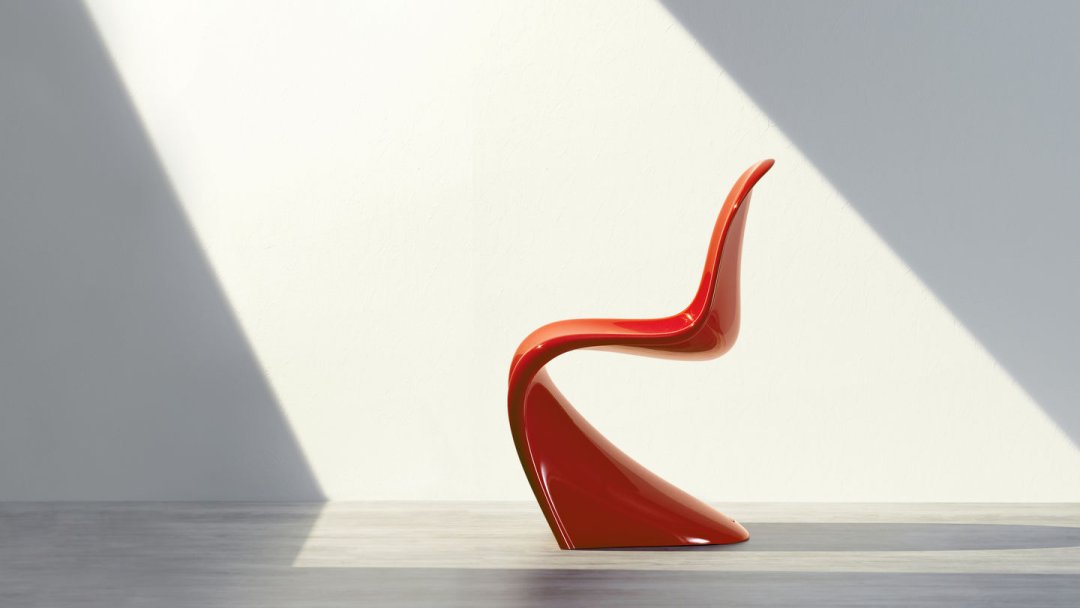 With its iconic curve and bright color options, the Panton Chair by Verner Panton is a side chair staple. It just seems to hold you in exactly the right way. These chairs are fantastic for injecting a bit of modern design into a traditional space.
Tulip Armless Chair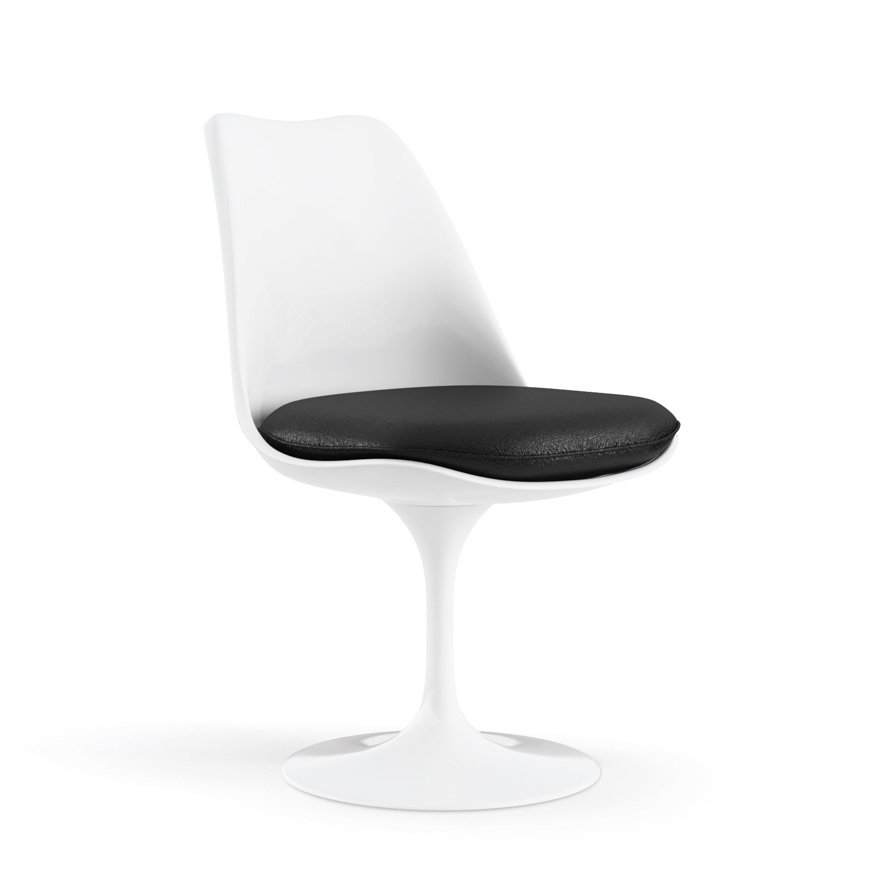 A mid-century modern classic from Knoll, the Tulip Armless Chair by Eero Saarinen has won countless awards, and it's clear to see why. Like the coordinating range of Saarinen tables, this modern side chair has a fluid pedestal base. The design is pure and simple, and popping with plenty of mod vibes.
Bertoia Side Chair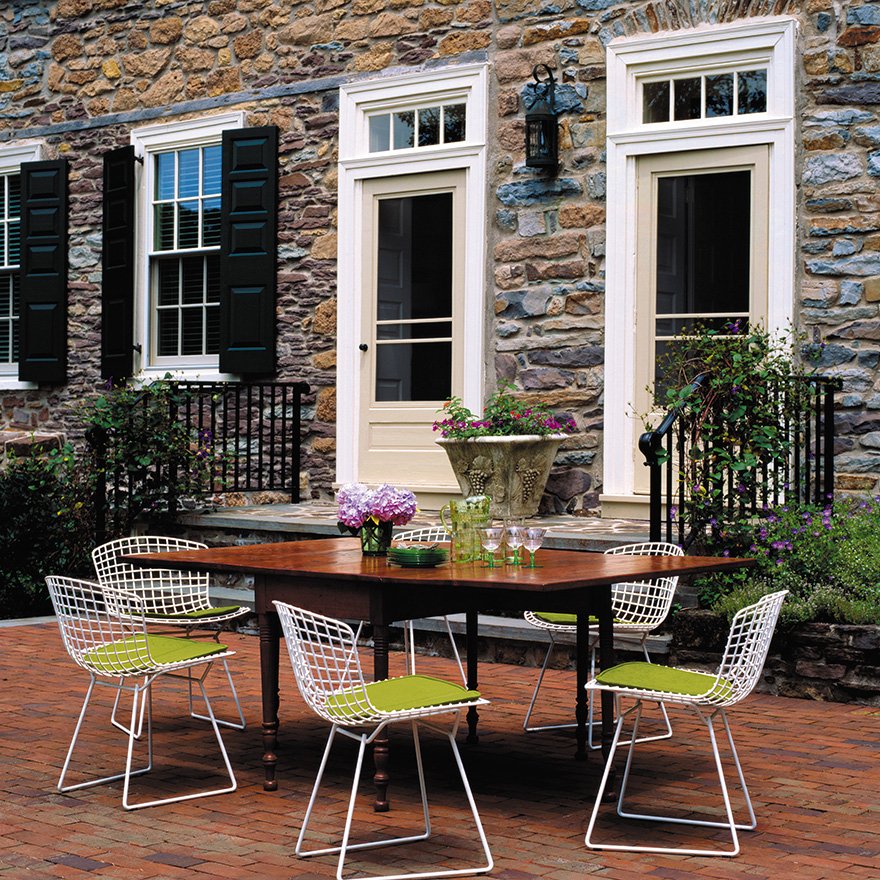 With its open wire construction, the Bertoia Side Chair by Harry Bertoia is supportive, yet light and airy. A few of these can really lighten up a heavy dining room and open up a smaller space (indoors or out).
MR Chair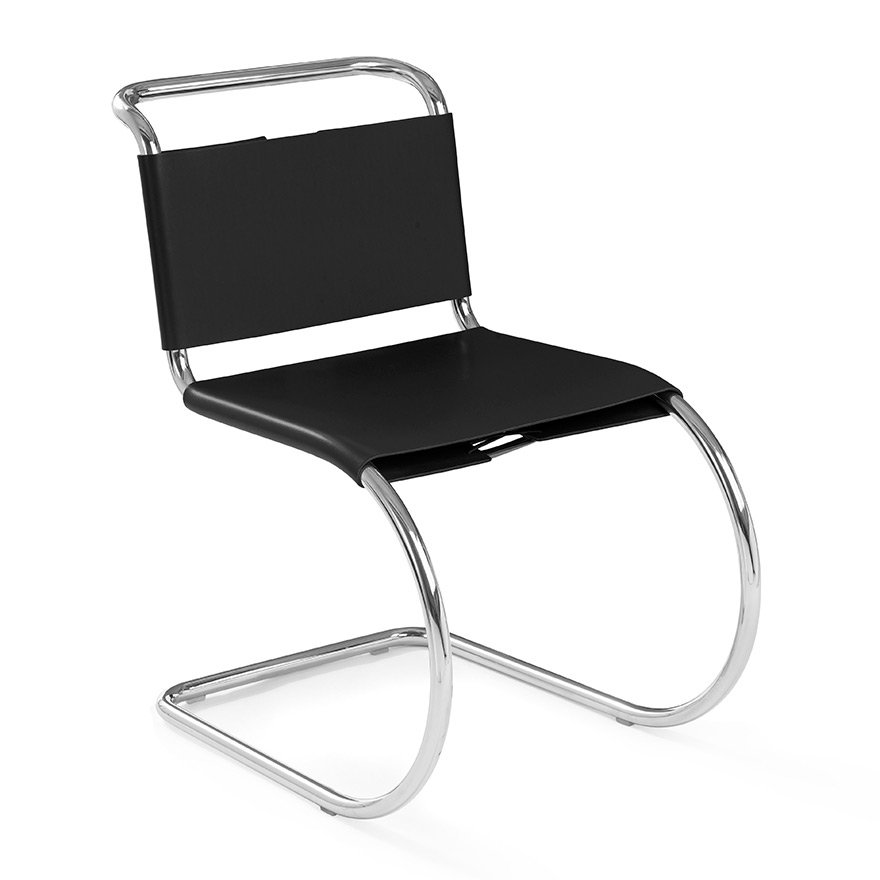 You don't get much cooler than the MR Chair, a classic modern design by Lugwig Mies van der Rohe. Released in 1927, this chair utilized the relatively new concept of cantilevering–and a minimal number of components–to create a simple, supportive and effortlessly stylish seat.
Cherner Side Chair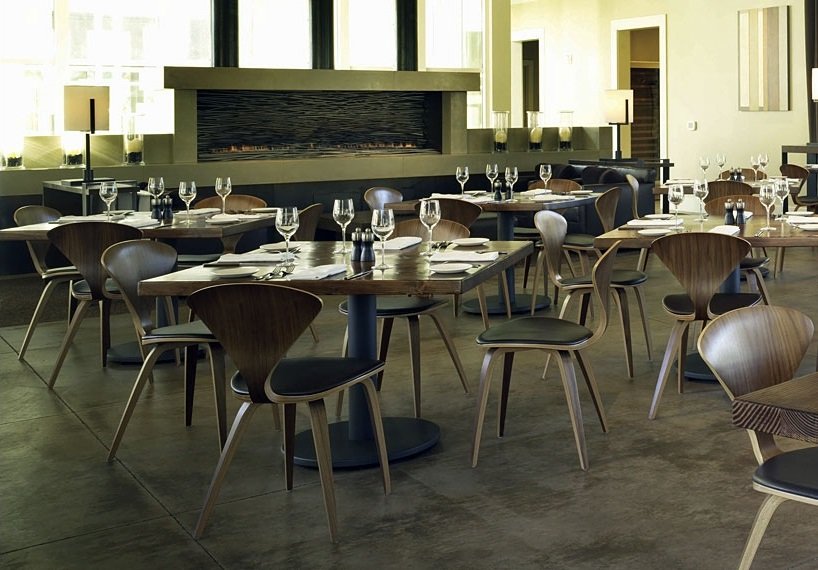 Organic with a twist, Norman Cherner's Cherner Side Chair has a curvaceous and contemporary silhouette. Alongside it's armchair cousin, this chair deserves a place at the head of the table…and all around it.
Eames® Molded Plastic Side Chair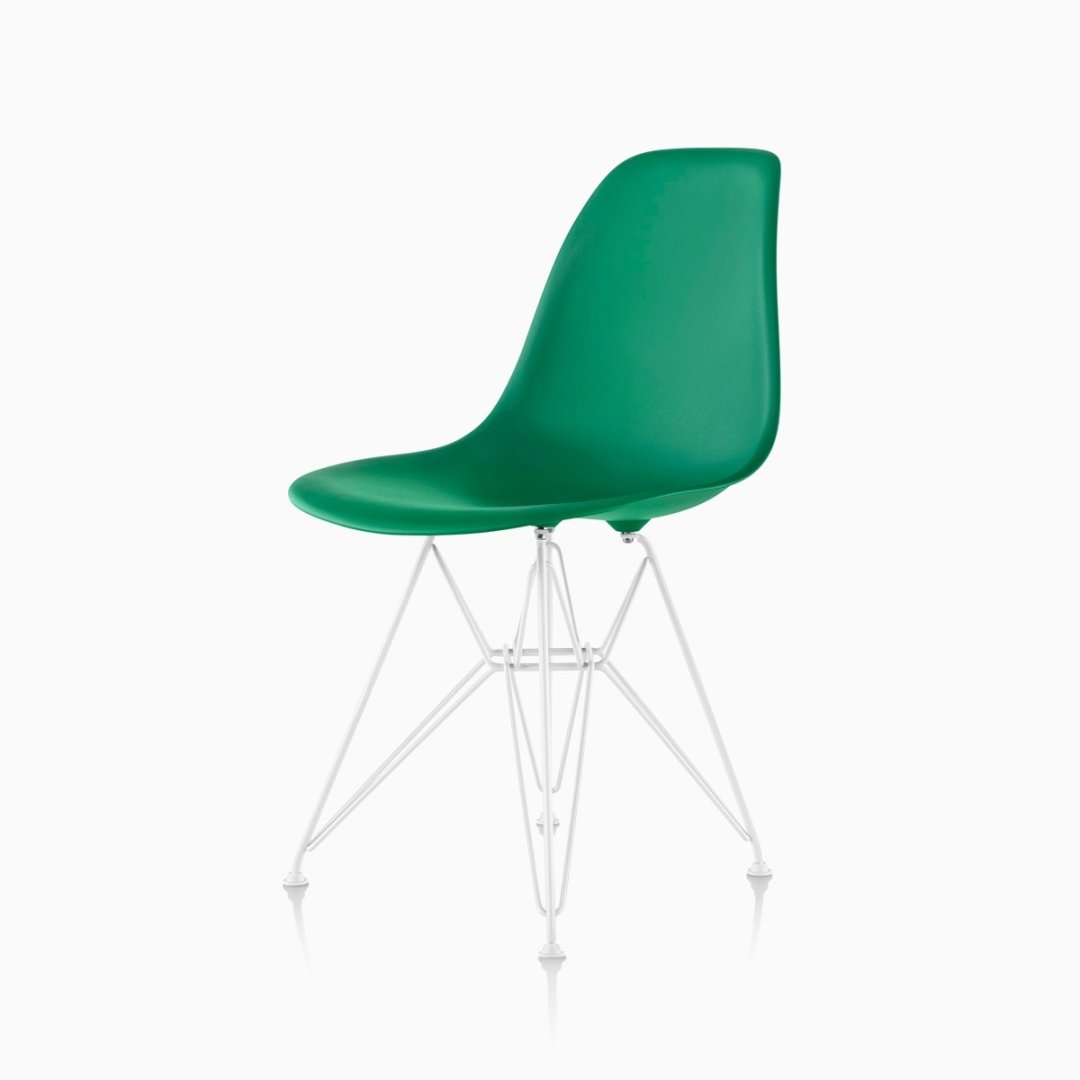 For all you mid-century modern lovers out there, nothing's more iconic than an Eames® Molded Plastic Side Chair by Charles + Ray Eames. If you're looking for a way to bring some fun pops of color into your space, these modern side chairs will do the trick nicely.
There are, of course, many more examples of iconic side chairs. Click here to see even more. And if you have any lingering questions, we're always just a short phone call away: 800 236 9100.
(Updated version of a post originally published in April 2016.)
For More Advice + Inspiration Follow our Iconic Chairs Board on Pinterest.