Modern Coffee Tables | YLiving
Modern Coffee Tables
root
YVLV27
StandardColor|Shape
null
Showing 1 - 24 of 225 Results
Modern Coffee Tables for Every Style
The contemporary living room would not be complete without the modern coffee table. As a place to set your drink while socializing or rest your legs after a long day, modern coffee tables are the finishing touch of today's living room set. However, contemporary coffee tables no longer serve as just functional surfaces and storage units, but as an extension of your personality. Luckily, from mid-century modern to industrial, there is a modern coffee table for every style.
Whether you want to find a coffee table to match your modern console table or you're searching for piece that will stand out, modern coffee tables come in all sorts of styles. Material, shape, and design are all elements that will enhance the look and feel of the room when you find the right modern style coffee table.
Popular Contemporary Coffee Table Materials & Finishes
One of the most universal choices for the living room of today is the modern glass coffee table. A glass coffee table will fit timelessly into almost any existing décor, regardless of the color scheme. Modern wood coffee tables are a lovely choice if you prefer a natural material. Wood coffee tables will meet a range of styles including mid-century modern, rustic, and farmhouse. Wood is also a popular option for modern credenzas.
Modern metal coffee tables are another unique option, which are especially suited for industrial or minimalistic styles. Wrought iron and aluminum are hardy materials for outdoor coffee tables. For those looking to add a sense of grandeur or formality to their living room furniture, modern marble coffee tables are the best choice. Marble coffee tables are also known for their longevity and ease of care as they are more likely to resist cracking or scratches.
Modern Coffee Table Shapes & Sizes
There are several factors you'll want to keep in mind when selecting the right shape and size for your contemporary coffee table. When deciding between a small and large coffee table, make sure that the size is proportionate to the space. The coffee table should be approximately two-thirds the length of your sofa. Choose a coffee table that is the same height or up to two inches lower than the cushion of the sofa or chair.
Contemporary coffee tables come in all sort of shapes such as round, square, rectangular, oval, or abstract. No matter which shape you select, your coffee table should be about 12 to 18 inches away from your couch or other surfaces, like modern side and end tables. Following these guidelines will allow your living room to maintain a proper spatial flow and eliminate excessive clutter.
Favorite Modern Coffee Table Brands
Urbia is one of the most popular designers and producers of modern coffee tables for those looking to meet their eclectic style. With high-quality materials like reinforced concrete or contrasting wood, Urbia offers a range of coffee table designs to fit all tastes from industrial to retro.
If you are searching for a coffee table to capture your minimalistic style, Lyon Beton is one of the best the business. Lyon Beton's concrete coffee tables have a distinct appearance with simplistic structures and geometric shapes.
If you can't find what you're looking for, then stop your search with Herman Miller as they offer a diverse selection of modern coffee tables in many shapes, sizes, and materials. The common thread for all Herman Miller coffee table designs is their versatile functionality and timeless appeal.
Related Products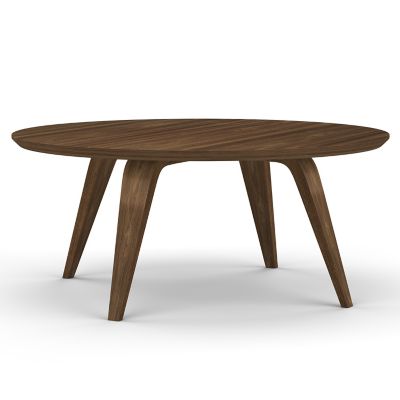 The classic and modern Cherner Coffee Table was ...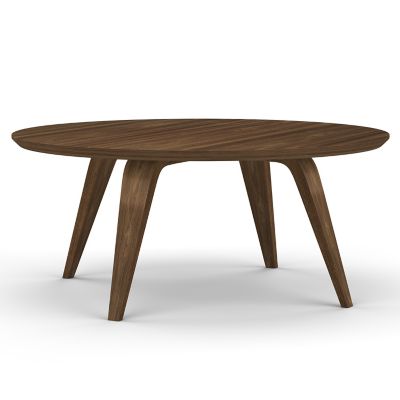 Description:
The classic and modern Cherner Coffee Table was designed to complement all Cherner seating products. This strong and stable, yet lightweight table is well-suited for both formal and informal settings. The 1⅛" thick cross-ply plywood top and laminated wood legs ...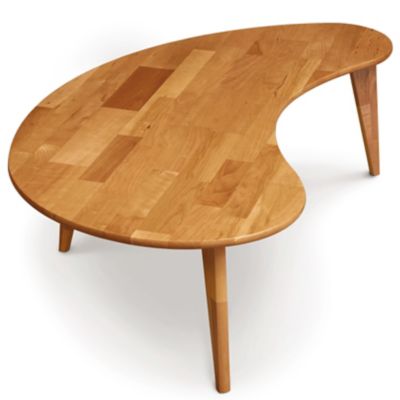 Made in Vermont by Copeland Furniture. The Essentials ...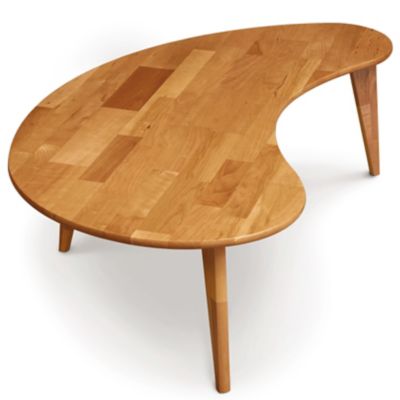 Description:
Made in Vermont by Copeland Furniture. The Essentials Kidney Shaped Coffee Table utilizes recovered wood, including a range of size, natural markings and coloration, resulting in solid hardwood surfaces with significant character and interest. A special offering, this coffee table ...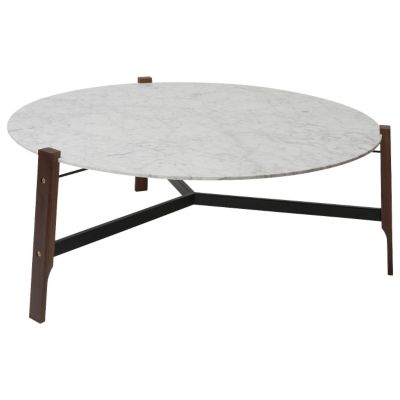 The Free Range Coffee Table combines classic elements ...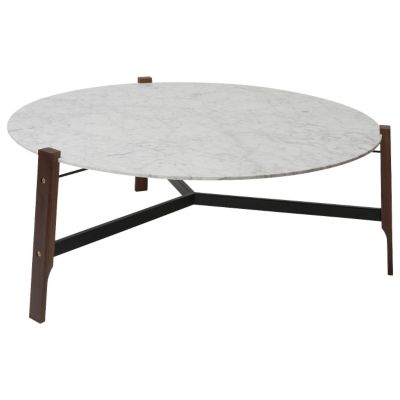 Description:
The Free Range Coffee Table combines classic elements in natural style. Walnut legs gracefully capture a round marble top, while a brass accented, steel black frame performs the heavy lifting. Add unfettered sophistication to your modern living room with the ...