Modern Dining Tables - Contemporary Kitchen Dining Tables | YLiving
Modern Dining Tables
root
YVDN14
StandardColor|Shape
null
Showing 1 - 24 of 344 Results
Defining the Modern Dining Table
There's no doubt that the dining table is the focal point every dining room environment. This is where you share those intimate moments with your loved ones and friends that you will remember forever. During ordinary meal times, small gatherings, and special celebrations, the dining table provides the canvas for these occasions to unfold.
The modern dining table is available in a variety of different styles - from mid-century modern to rustic, Danish modern and contemporary - so that you can find the dining table that fits your decor. No matter the shape, size, finish, or material, or whether its use ranges from everyday meals to special occasions, there is a dining table just for your home.
Choosing the Perfect Modern Dining Table
When it's time to have a meal with your partner, family, or friends, you should do it in a stylish and comfortable setting. The modern dining room table is a perfect piece to add for this setting. However, choosing a table for your modern dining table set or kitchen table set depends on a number of different factors. At YLiving, we have a large assortment of modern dining tables, whether it is a modern round kitchen table for private meals with your loved ones or a modern square dining table for hosting larger parties, there is a perfect table for you. There are also modern wood dining tables with glass, metal or wood tops. YLiving has compiled categories of dining tables that will simplify your shopping experience:
Standard dining tables - This is the most common modern dining room table used by many in their dining rooms. These dining tables come in various sizes, shapes and designs. Looking for a formal, rectangular and white dining table that can seat more than 10 for the next time you host a party or maybe a more casual modern round table for get-togethers with friends? This is the type for you.
Extendable Dining Tables - These tables are perfect for friends and family gatherings. Able to extend with a leaf or simple mechanisms, the modern extension table can easily accommodate both your large party, providing the needed extra surface space, and private meals with your partner without being too roomy. If you're looking for a functional small modern dining table and a larger table for those last minute guests, the extendable table is an excellent choice.
Cafe Tables - The cafe table is becoming more popular as of late. More and more families are starting to move away from having a separate dining room to incorporating the dining experience into the kitchen space. These modern kitchen tables for small spaces are great for dinner, while not taking up too much space. Perfect for smaller rooms or apartments, the cafe table is a splendid alternative to standard dining tables.
Bar Tables - Taller than your regular dining table and commonly used with home bars. Use the bar or counter height table for an additional prep area. The height difference between those sitting and standing makes the environment more relaxed than sitting at a lower, more formal dining table. Create a more conversational and casual atmosphere with a bar table.
Don't forget to pair your modern dining table with dining chairs that match the look. At YLiving, we offer the best in modern home furnishings and modern accessories with thousands of designs from more than a hundred well-known and up-coming brands.
Related Products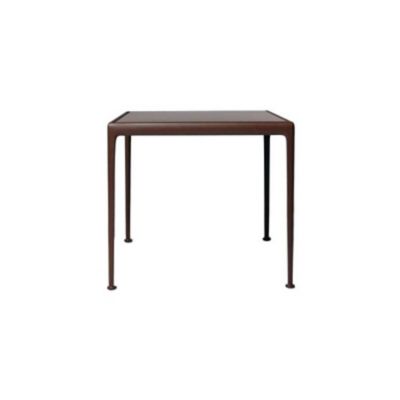 The 1966 Collection® 38-Inch Square Dining Table can ...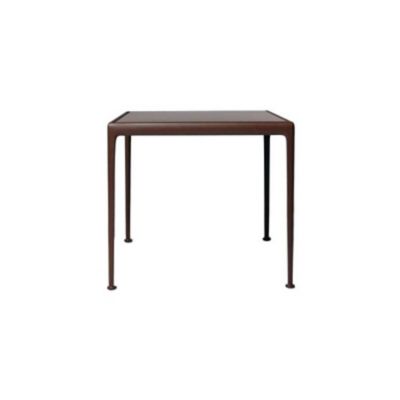 Description:
The 1966 Collection® 38-Inch Square Dining Table can be customized with etched tempered glass, porcelain (offered in 10 colors), teak or white fiberglass table tops. The cast and extruded aluminum frame is finished in a weather resistant polyester powder coat. ...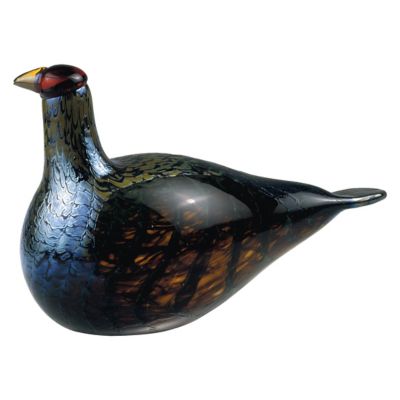 From the coveted Birds by Toikka Collection comes ...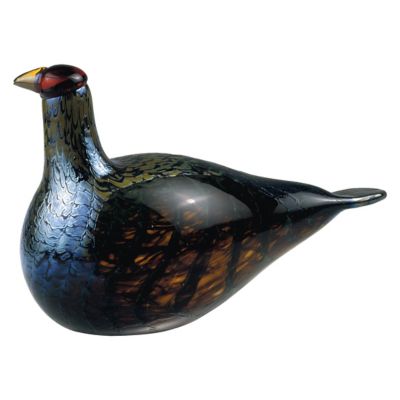 Description:
From the coveted Birds by Toikka Collection comes the gorgeous Capercaillie. Beautiful swirling hues of metallic blue and deep red dominate this beautiful decorative object, with a round body and elegantly tapered tail. Handblown from 100% glass by only the ...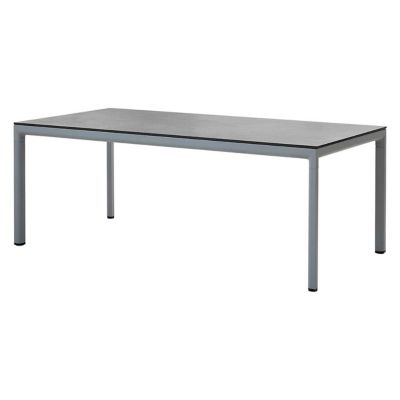 The Drop Outdoor Dining Table from Cane-line brings ...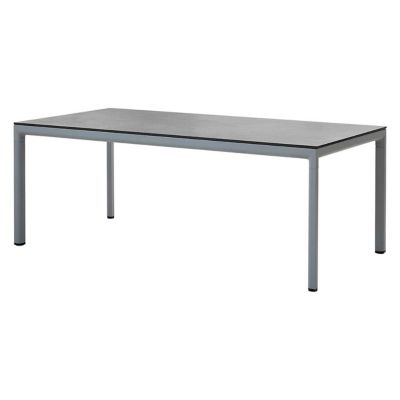 Description:
The Drop Outdoor Dining Table from Cane-line brings a subtle, contemporary presence to outdoor settings. Its design features a clean, aluminum-paneled frame with a ceramic top that spans over 6.5 feet, a substantial counter-space ideal for outdoor dining. Strong lines ...