Modern Extendable Dining Tables & Extension Tables | YLiving
Modern Extendable Tables
root
YVDN16
null
null
Showing 1 - 24 of 65 Results
What is an Extendable Dining Table
For the host that loves to have gatherings, social dinners, and have the entire family over for the holidays, the extendable dining table is a must-have. Unlike your regular, confined, restricted dining table, the extendable dining table has the unique ability to extend its table size with the aid of a leaf, drop-leaf or butterfly leaf. For those with a smaller space, the extendable table is a great piece of furniture to add to your modern dining room since it will only take up extra space when you need it most.
Why Should you get an Extendable Dining Table
The extendable modern dining table is perfect for your next friends and family gatherings. With the unique feature of being able to extend the dining surface space, this piece can change from a small table to a large dining room table at ease. The extended table can easily accommodate both your large party, providing much needed extra space while the unextended version is perfect for your everyday meals with your partner when you do not need so much table space.
How to Pick an Extendable Dining Table
Modern extendable dining tables are available in many sizes, finishes, materials and designs. Whether you are looking for a modern glass or wood extendable dining table, YLiving offers the best tables from top brands that will easily accommodate for your room size and design preferences. Please use the following criteria to simplify your shopping experience:
Picking the Size - With modern extension dining tables, there are two sizes to note: standard and extended. When extended, the table should fit in your dining room and offer a comfortable amount of room around the table for moving and serving. Our assortment of extendable dining table seats 8, 10, 12, or even up to 14 for those large get-togethers. While collapsed or in its standard size, the table size should satisfy your everyday use.
Choosing the Shape - The shape of a dining table can create a very different ambience and will complement your lifestyle if chosen well. Modern rectangular extendable dining tables are the most traditional and work in just about any modern setting. Square tables are more contemporary, but take up more space. Oval tables bring a sense of occasion and can impress family and guests. Lastly, round extendable tables are the best choice for encouraging conversation and a sense of intimacy in groups. Whether you are looking for a modern rectangular, square, round or an oval extendable dining table set, be sure to choose one that matches the event and desired ambience.
Modern Extendable Dining Table Brands
While shopping for a modern dining table, there are a few modern brands that should always be considered. Cattelan Italia is an Italian contemporary furniture maker whose furniture exemplifies the aim for creating harmony within the home using state-of-the-art furniture design principles and technology. Modloft is another modern furniture brand that embraces urban aesthetics within their catalog of dining tables, dining chairs, and beds. While originally inspired by New York lofts and smaller living spaces, Modloft's designs can blend with just about any type of home.
Once you've figured out the type of modern dining table for your home, next you will want to pair it with a set of dining room chairs. At YLiving, we offer the best in modern home furnishing and modern accessories with thousands of designs from more than a hundred well-known and upcoming brands.
Related Products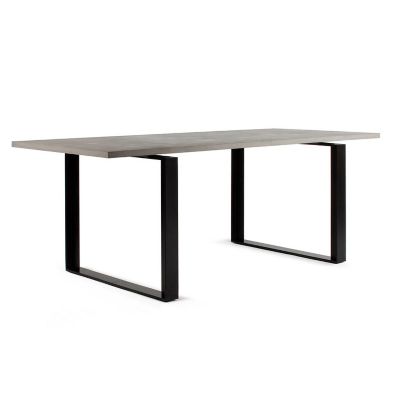 Minimal with an industrial touch, the Alps Dining ...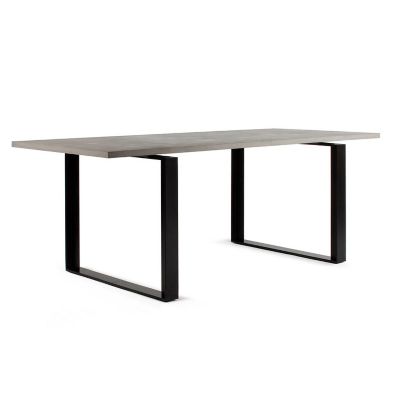 Description:
Minimal with an industrial touch, the Alps Dining Table features a simple profile that make sit well suited for a variety of arrangements. The modern dining table boasts a highly durable construction consisting of a flat tube steel base and ...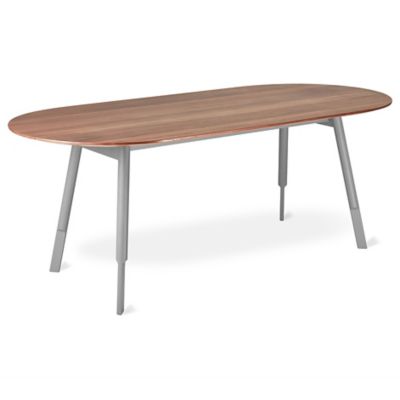 The Bracket Oval Dining Table from Gus Modern ...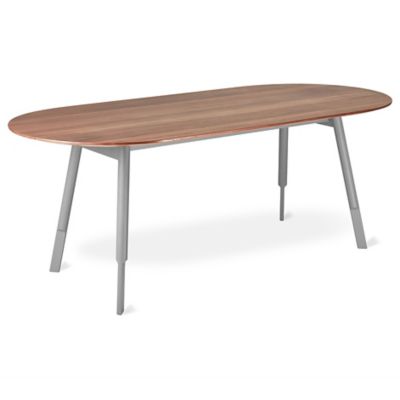 Description:
The Bracket Oval Dining Table from Gus Modern is a stylish and functional place to gather for meals, games, or conversation. The Scandinavian influence on this piece is showcased in its clean lines and slim proportions, which enable this contemporary ...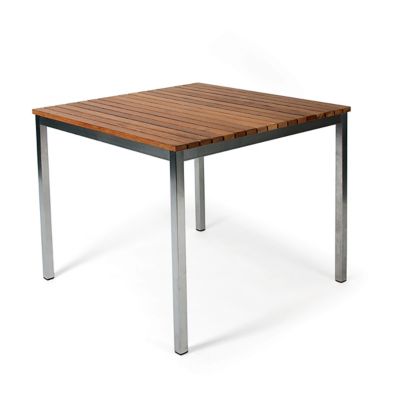 Simple, straightforward and chic, the HÄRINGE Square Dining ...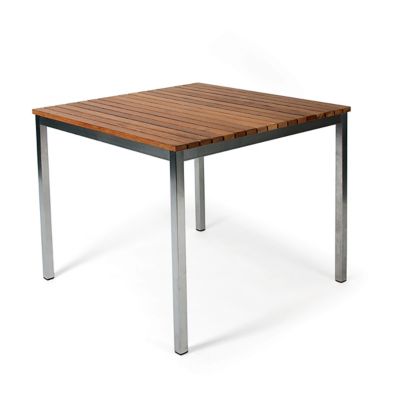 Description:
Simple, straightforward and chic, the HÄRINGE Square Dining Table is any effortless design addition to any outdoor dining arrangement. Constructed with slats of beautiful teak wood for the table top and a stainless steel base, the modern dining table offers ...