Modern Desk Chairs and Office Chairs | YLiving
Modern Office Chairs
root
YVOF2
StandardColor
null
Showing 49 - 72 of 223 Results
Key Points to Consider When Shopping for a Modern Office Chair
Finding the perfect modern office chair is important when trying to maintain and boost your productivity while working. With so many options available from executive to ergonomic office chairs it can be difficult to find the right features in the style that suits your tastes. Whether you're looking for a comfortable black leather desk chair or a clean white mid-century modern office chair, we're confident you'll find just the right seat at YLiving. Below are a few helpful hints to keep in mind when you are browsing YLiving's assortment of modern office chairs.
Adjustable Seat height
Most modern office chairs come with height adjustability. Aim for a seat height of 16 to 21 inches from the ground. It also depends on how tall you are when picking the right seat for yourself, picking a seat height that is most comfortable when seating will help to determine an office chair.
An amazing option for a modern home office chair is the Embody Office Chair by Herman Miller. It is a great option for everyone, regardless of height; it features adjustable seat depth, seat height, options for no arms or fully adjustable arms, and adjustable tilt limiter. This chair is great for long hours at the office.
Seat width and depth
Look for a modern home office chair that is 17-20 inches wide. The depth (from front to back of the seat) needs to be deep enough so you can sit all the way back in the chair and have about 2 to 4 inches between the back of your knees and the chair. A great option is Amia Leather Design Option Office Chair; it has sewn leather upholstery on the back, seat and arm caps. Three-inch depth adjustment, 4-way adjustable arms (height, width, pivot, and depth). The flexible seat edge relieves pressure on the back of your legs as you recline or lean. It is designed for multiple users of various sizes with a maximum weight capacity of 300 lbs. This chair is an excellent contemporary office chair for contemporary style offices.
Lumbar support
Lower back support in modern office chairs is very important when trying to reduce slouching. Many modern office chairs have a lumbar adjustment (both height and depth) so you can get the proper fit to support the inward curve of the lower back. The ReGeneration. Fully Upholstered is a fantastic option for Lumbar support. Designed for 270 degrees of sitting; featuring three sides of seat edge flex, and seat depth adjustment. The arms are sat back for leg clearance and contoured arm pads offer continuous lumbar support when side sitting.
Here at YLiving, we provide the best in modern office furniture with brands like Herman Miller, Humanscale Steelcase, and Knoll, you can find thousands of designs from more than a hundred well-known and up-coming brands.
Related Products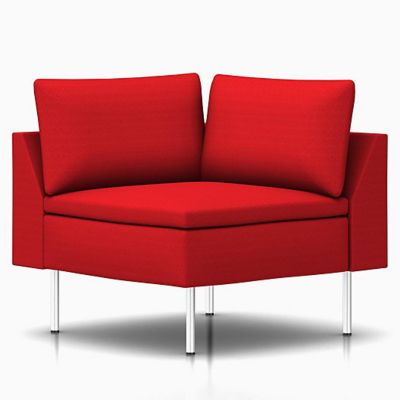 The Bolster Corner Chair by BassamFellows acts as ...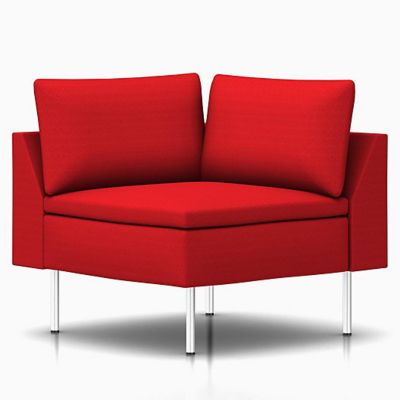 Description:
The Bolster Corner Chair by BassamFellows acts as a superior standalone piece, or it can be used as part of a larger sectional sofa. The minimalist appearance of metal legs provides a striking backdrop for slender seat cushions and plush ...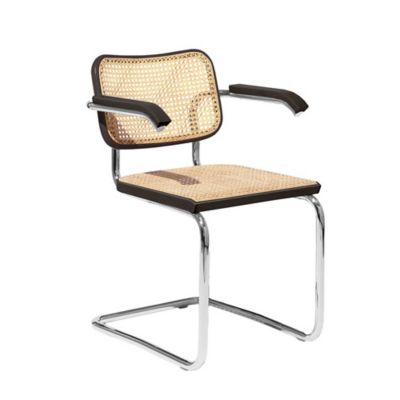 Design by Marcel Breuer, 1928. By Knoll. As ...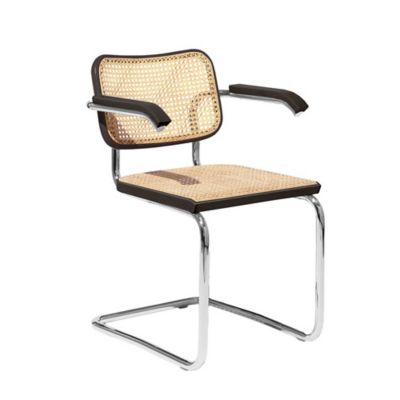 Description:
Design by Marcel Breuer, 1928. By Knoll. As a leader of the Bauhaus, Marcel Breuer used the technological advances of his day in the service of better living. His 1928 Cesca Chair married traditional craftsmanship to industrial materials and methods. ...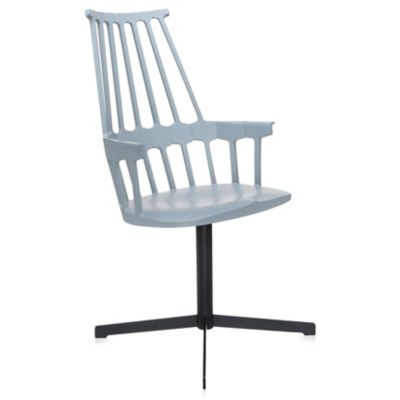 The Comback Swivel Chair by Kartell is a ...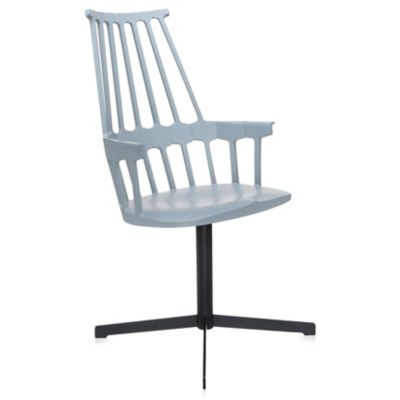 Description:
The Comback Swivel Chair by Kartell is a unique take on classic design mixed with modern function. Designer Patricia Urquiola has elevated the classic Windsor chair design, with a tiered back and wide, supportive seat. Perhaps her greatest innovation however, ...