Modern Outdoor Dining + Side Chairs | YLiving
Modern Outdoor Dining + Side Chairs
root
YVOT3
null
null
Modern Outdoor Dining + Side Chairs
Showing 1 - 24 of 196 Results
What is an Outdoor Dining Chair
On a sunny day, one of the best ways to enjoy the weather is by having a meal outside. Not at a restaurant, but in the comfort of the modern home outdoor space. Ditch the idea of dragging your indoor dining chairs outside in favor of durable and stylish modern outdoor furniture pieces. Modern patio chairs are seating options made for sun, rain and the open air that chairs meant for interior use may not withstand. Modern outdoor dining chairs can be made from a number of materials from metal, wood or plastics. Similar to outdoor lounge chairs, the outdoor dining and side chairs can also be used to sit back, relax and enjoy your patio or garden in style and comfort. With weather-resistant properties, these pieces not only provide attractive modern design aesthetics, but also comfortable and lasting furniture.
Types of Outdoor Dining Chairs
Having the right modern outdoor dining chair is essential in creating your ideal modern outdoor dining set. With many different types of patio dining chairs, including matching sets of side chairs and outdoor dining tables, select one that suit your preference from a look and feel preference. There are many factors to consider when choosing a modern patio chair, such as materials and features. Please use the following criteria to simplify your shopping experience:
Metal - Outdoor metal dining chairs brings the simple, clean and solid designs to the great outdoors. Many of these pieces features lacquered metal with high protection treatment to prevent rusting for outdoor use and an Anti-UV coating. Steel or aluminum outdoor dining chairs are sturdy and give you a sense of security along with comfort. The 1966 Collection Dining Chair with Arms is an iconic modern outdoor dining chair.
Wood - Outdoor wood dining chairs brings a more traditional feel and completes your outdoor dining experience. Providing a natural or neutral look and comfort to the touch, these includes pieces made from hardy teak, which offers low maintenance weatherability, and rattan or wicker, common among outdoor furniture pieces for its comfort and durability against the elements.
Plastic - Outdoor plastic dining chairs brings a more modern ambience to the modern home outdoor space. Plastic, such as polypropylene or polycarbonate, is a lightweight and flexible material, making it very easy to move around and can come in unique shapes.
Stackable - Stackable outdoor dining chairs allows easy storage for when they are not in use. These chairs are also light, easy to clean and can be enjoyed in an indoor or outdoor setting. If you have limited outdoor space or would like to save space, these patio chairs are suitable for you.
Folding - Folding outdoor dining chairs can be folded to a more convenient and portable configuration. They are lightweight and very convenient due to being easy to store and save on space. If you need a few extra chairs or need to bring some chairs to an outdoor event or barbecue, these modern outdoor dining chairs are perfect for you.
Whether you are looking for a modern or contemporary outdoor dining chair, there is a design that will resonate with you. At YLiving, we offer the best in modern home furnishing and modern accessories with thousands of designs from more than a hundred well-known and up-coming brands.
Related Products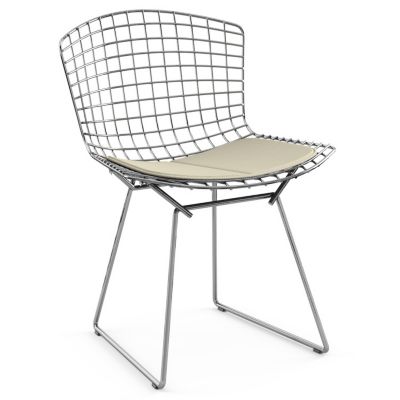 This 1952 masterpiece earned Harry Bertoia a Designer ...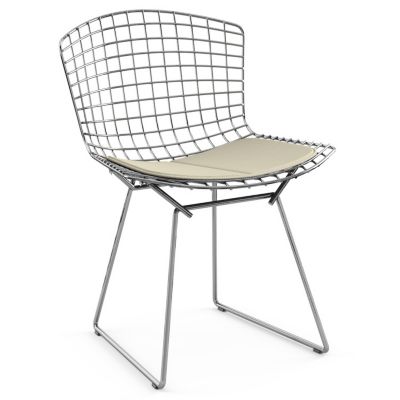 Description:
This 1952 masterpiece earned Harry Bertoia a Designer of the Year award in 1955 as well as a Certificate of Merit from the American Institute of Architects. Innovative, comfortable and strikingly handsome, the Bertoia Side Chair's delicate filigree appearance belies ...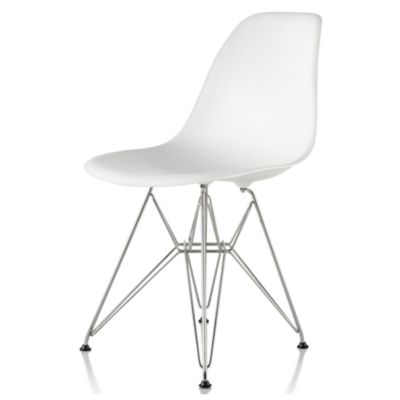 Eames Molded Plastic Side Chair- Wire Base. A ...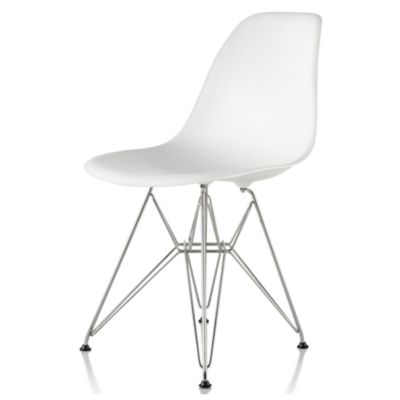 Description:
Eames Molded Plastic Side Chair- Wire Base. A clean, simple form sculpted to fit the body; first presented at the Museum of Modern Art in 1948, and still popular today. The chairs are produced locally in Michigan by Herman Miller, ...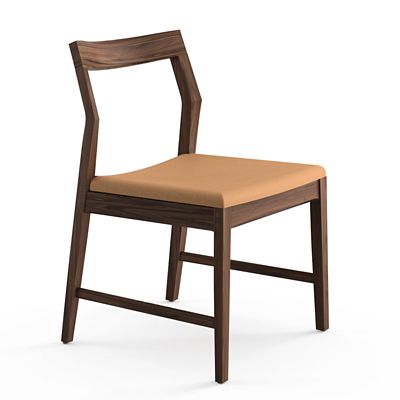 Through an inherent and graceful visual silence, the ...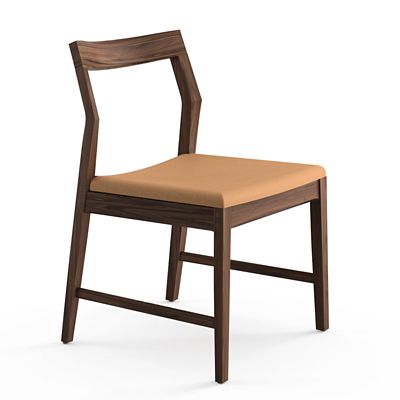 Description:
Through an inherent and graceful visual silence, the Krusin Wood Guest Seating Collection maintains a simple linear form that is able to harmonize with a multitude of sophisticated design styles. The Krusin Side Chair features a frame constructed of select ...