Modern Queen Beds | YLiving
Modern Queen Sized Beds
root
YVBD5
null
null
Showing 1 - 24 of 93 Results
Why a Queen Bed?
When we're in the market for a new bed, we aren't all going to want the same thing. Some of us will want a large King Bed and some of us will want a more conservative Twin Bed, meanwhile the rest of us want the best of both worlds. The standard queen size bed dimensions will measure 60 inches wide by 80 inches depth; making it perfect for those who still want their sleeping space, but don't want anything so large that their room is virtually out of floor space.
The modern queen bed frame works great with any modern bedroom's situation as the size tends to have minimal influence on the bed's overall composition. Because of that, the modern queen bed can support any mattress and box spring, it can be constructed with a storage base or as a Platform Bed, with or without a headboard, or a visible base. While your queen bed offers ample sleeping room without taking too much bedroom space, your bed will easily give you the design you desire as it elevates your bedroom's design.
How Do I Choose the Right Queen Bed?
Since a queen bed can come in any shape or form, there's no such thing as choosing the wrong bed. There's an extensive bank of diverse designs to choose from when it merely comes down to choosing the bed of your dreams in the size you're looking for. Easily find a bed that will match your room's arrangement or go for something different and choose the bed you've always wanted. Maybe your bedroom is a little Mid Century Modern, but you find yourself wanting a bed that's a little more European charming; you'll easily find the bed that harmonizes both design worlds in one piece with an Italian, English or Scandinavian brand that leans on the side of timelessness.
Perhaps you're going the practical route and want something that straddles multiple areas at the same time, such as optimizing space efficiency without losing out on sleeping space and without sacrificing on great design. Our Modern Beds offer multiple features encompassed in one piece; by browsing through our wide assortment of beds, you'll easily find a queen sized bed combined with a storage base and as an Upholstered Bed. At YLiving, we offer the best in modern home furnishings and modern accessories with thousands of designs from more than a hundred well-known and up-and-coming brands.
Related Products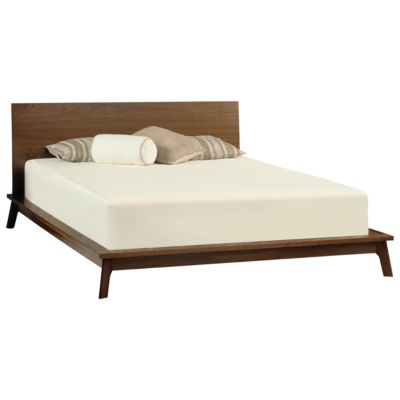 Made in Vermont by Copeland Furniture. Suggestive of ...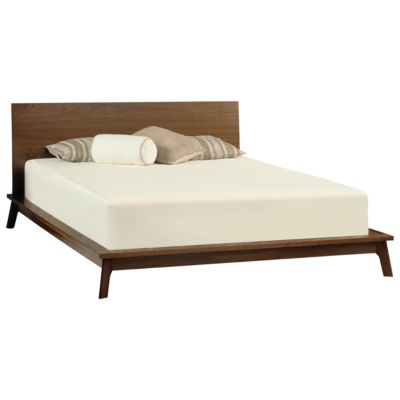 Description:
Made in Vermont by Copeland Furniture. Suggestive of the works of America's mid-century modern designers, the Catalina collection by Copeland Furniture combines clean, unadorned lines with organic and geometric forms. Crafted in solid American black walnut, the Catalina bed is ...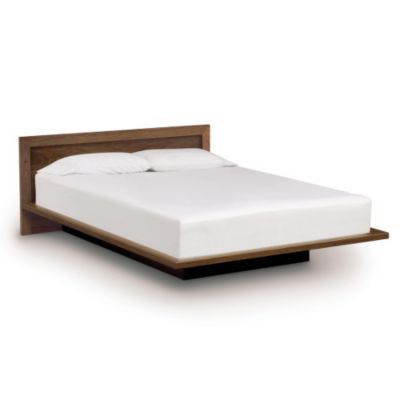 Made in Vermont by Copeland Furniture. The Moduluxe ...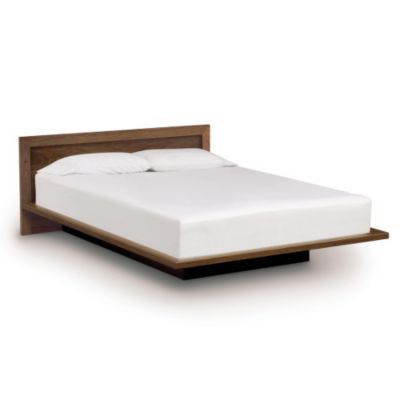 Description:
Made in Vermont by Copeland Furniture. The Moduluxe 29-Inch Platform Bed with Panel Headboard is understated but never dull. The dramatic and crisply styled silhouette features solid maple, cherry or American black walnut hardwood construction with an inset headboard panel ...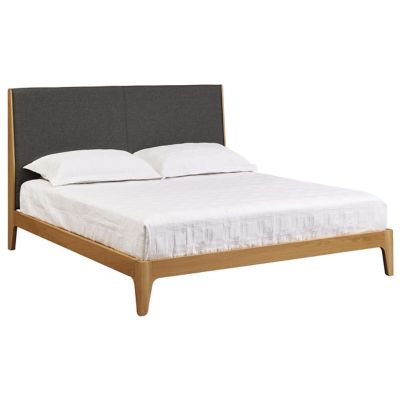 Description:
The Copeland Rizma Bed celebrates the refinement, beauty and Zen-like sensibilities of soft minimalism. From its gently sloped upholstered headboard to its solid hardwood platform and graceful bracket feet, this Matthew Weatherly design celebrates a continuity of form bringing an ...