Modern Sofas & Couches | YLiving
Modern Sofas
root
YVLV9
StandardColor
null
Showing 1 - 24 of 325 Results
Top Facts About Your Biggest Furniture Investment
A sofa is one of the most important aspects of the living room that often becomes a long term guest in your home. After serving its duties in the living room, a sofa may go into the formal living room, basement or a someone's first place. With all the spaces that a sofa is useful, you want to give some thought on what you buy. Your purchase will be an investment, so buy the best quality sofa you can afford.
What To Look For In Modern Sofas and Couches
The type of sofa you choose is dependent on your lifestyle and the amount of space you have available. Small spaces benefit more from a multi‐dimensional sofa, such as a sleeper, while large spaces can be organized with a modern sectional. A sofa, whether in the form of a sectional, sleeper, recliner or modern sofa set, should have three basic qualities a sturdy frame and cushions, joints, and textiles of a high quality. Here's why:
Construction‐Frame: The type of wood used to construct the frame is the most important component of the sofa as it determines its lifespan. A high quality sofa is constructed of kiln‐dried hardwood, plus additional strength reinforcements like industrial glue, interlocking and/or doweled joints, and nails to keep parts from coming part. Kiln‐dried hardwood is used because of its low moisture content, which helps guard against warping and cracking. The durable wood also helps the sofa maintain its shape and stability. While you're shopping, be on the lookout for these top kiln‐dried hardwoods: Birch, Maple, Oak, Ash, and Teak. Furniture‐grade plywood, several layers thicker than the regular offering, rivals hardwood in durability and is budget friendly.
Soft & Plush or Firm & Upright‐Cushions: If sinking into a cloud of comfort is what you need, than a 100% goose down sofa is your best option. A goose down feather filled sofa will provide a dream‐like sitting experience accompanied by frequent fluffing and vacuuming of the surface. Another cushion option is a high density foam filled sofa for a long term hard and firm sitting. The firmness of a high density foam option may be too firm for some, but that is where the high density foam and feather mix cushion will land you right in the middle of the first two options; neither too firm or too plush. Foam is typically found in the center of the cushion, surrounded by a down fill for additional softness. The amount of down is dependent on the level of firmness the manufacturer has in mind per sofa collection. Whether you're looking for a high density foam or a low density, keep their lifespan in mind. The typical lifeline for standard foams are:
25kg/cbm: 1‐2 years
35kg/cbm: 3‐4 years
42kg/cbm: 7‐9 years
Suspension‐Springs: Hand‐tied coil suspensions respond quickly to pressure to ensure your weight is supported once you sit down. If you're serious about suspension, you want to look for an eight‐way hand‐tied steel coiled system, the creme de la creme of all suspensions. An eight‐way hand‐tied steel‐coil system is connected at eight separate points to other coils and then the whole system is linked to the frame. Generally, the higher the number of coils, the better suited the sofa is to accompany pressure from various angles. You can find sofas, couches, and sectionals with other suitable coil systems, such as the drop in system: equally as supportive as the eight‐coil system yet has a shorter lifespan, and the zig‐zag suspension: made of s‐shapes or zigzagged steel wires, gives firm support but lacks a localized response to pressure.
Surface Matters‐Textiles: A highly used sofa benefits from durable textiles to combat wear and tear. Ideally, a frequently used sofa is upholstered with tightly weaved cotton, linen, and synthetic microfiber or in leather. Genuine leather sofas are even more durable than fabric, repels indoor heat, and repels moisture.
Top Questions To Ask A Sales Team
It takes some time to choose the ideal sofa and as a big ticket item, that's often not easy to return or maneuver, you want to ensure you purchase with confidence. Here are some vital facts to find out:
Why do some people wait several months for a sofa? There a several factors that may influence the lead time of a sofa. One of the most frequent factors include where the item is shipping from and if the manufacturer is ordering their fabrics as needed. Sofa manufacturers often order fabrics directly from the textile mills as needed, and mills generally wait until they reach a quota in orders before they ship. This is even more the case for custom orders. To avoid an unexpected wait, ask the sales team to give you a list of in-stock textiles for that product.
I loved the idea but it's not working out, can I return the sofa? Here at YLiving we have our own return policy that applies at checkout with the exception of selected products. Our return policy can be found at the footer of our webpage, on our product pages, or on the checkout page. We highly recommend checking our store policy before you buy.
What kind of warranty does my sofa have? Most of our furniture brands offer warranties. This information can be found on the product page, although not always, or by contacting our sales team.
Now that you are well‐versed on how to hit the ground running in the search of your biggest furniture investment, start with our wide assortment of trending designs, colors, textiles and features.
Whether you are looking for a contemporary or modern mid‐century sofa from an iconic designer, a specific shape, size, or color from white to black and orange to green, YLiving has a wide range to choose from. At YLiving, we offer the best in modern home furnishings with thousands of designs from more than a hundred well‐known and upcoming brands.
Related Products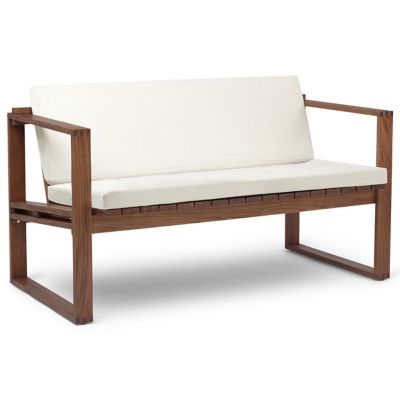 Carl Hansen has created the innovative and intelligently ...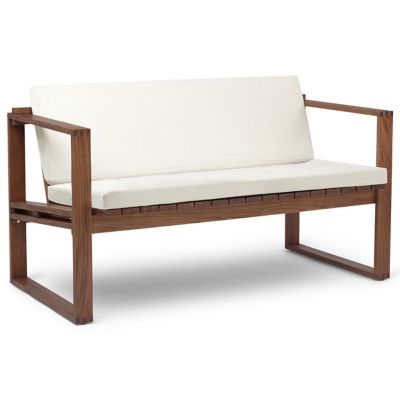 Description:
Carl Hansen has created the innovative and intelligently designed BK12 Lounge Sofa with Cushion, invented by the Danish genius architect Bodil Kjaer in 1959. With architecture in mind, the sofa features a slightly reclined back made from wooden planks put ...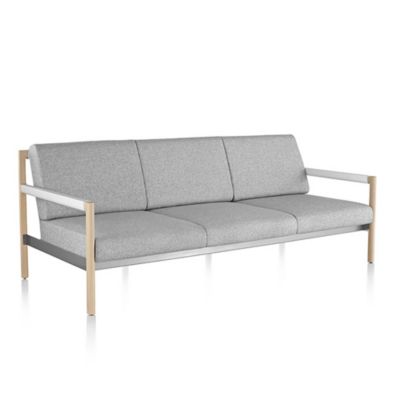 Blending the warmth of finely crafted wood furniture ...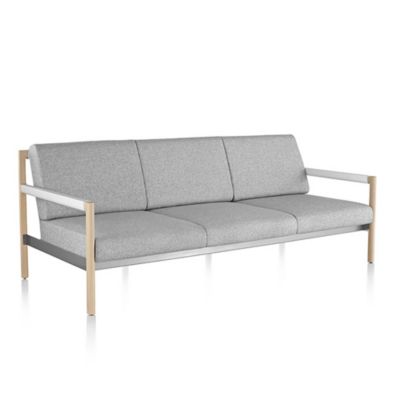 Description:
Blending the warmth of finely crafted wood furniture with an architect's eye for clean lines and painstaking form, the Brabo Sofa exhibits a strong presence and meticulous styling. The sofa is constructed in solid ash or walnut wood that is ...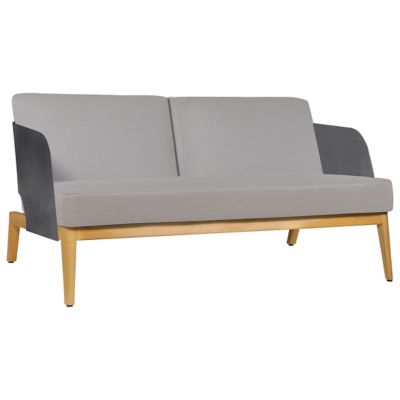 The weather hardy and stylish Kaat 2 Seater ...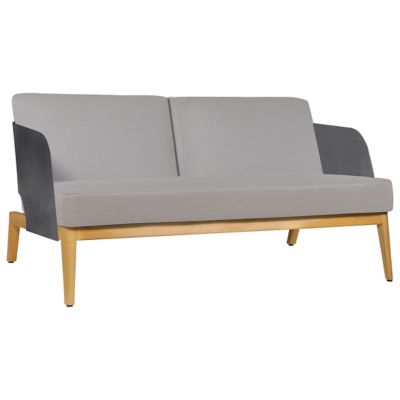 Description:
The weather hardy and stylish Kaat 2 Seater Sofa will bring an element of Danish influenced design to any outdoor patio. Crafted with a hand bent aluminum frame that"s thermally fused with a protective coat, a high quality teak base, ...